Virtual reality! An epic XXX video game! The resurgence of paid porn? With a new decade upon us, we gaze into the crystal ball to see what might be in store for adult entertainment over the next ten years.
As we slip into the early stages of a new decade, it's exciting to think what the next ten years will bring with regard to XXX (as it certainly looks like the rest of the world is going to hell in a handbasket, so we may as well have fun beforehand).
While the '70s were all about mustaches, big bush and out-of-focus 16mm loops, the '80s and '90s were guided by the explosion in VHS and home entertainment. The past 20 years, however, have been about the digital porn revolution. A mind-blowing range of adult entertainment is now accessible in an instant through all manner of smart devices, but where do we go from here?
As content becomes more extreme and fetishes more defined, what will porn look like within the coming decade?
HUSTLERMagazine.com takes a look at the tech, the trends and the tushy as we make our porn predictions for the new Roaring Twenties. If nothing else, should we get them all wrong, we can laugh about it when 2030 rolls around—assuming that civilization is a thing that still exists at that point.
Virtual Reality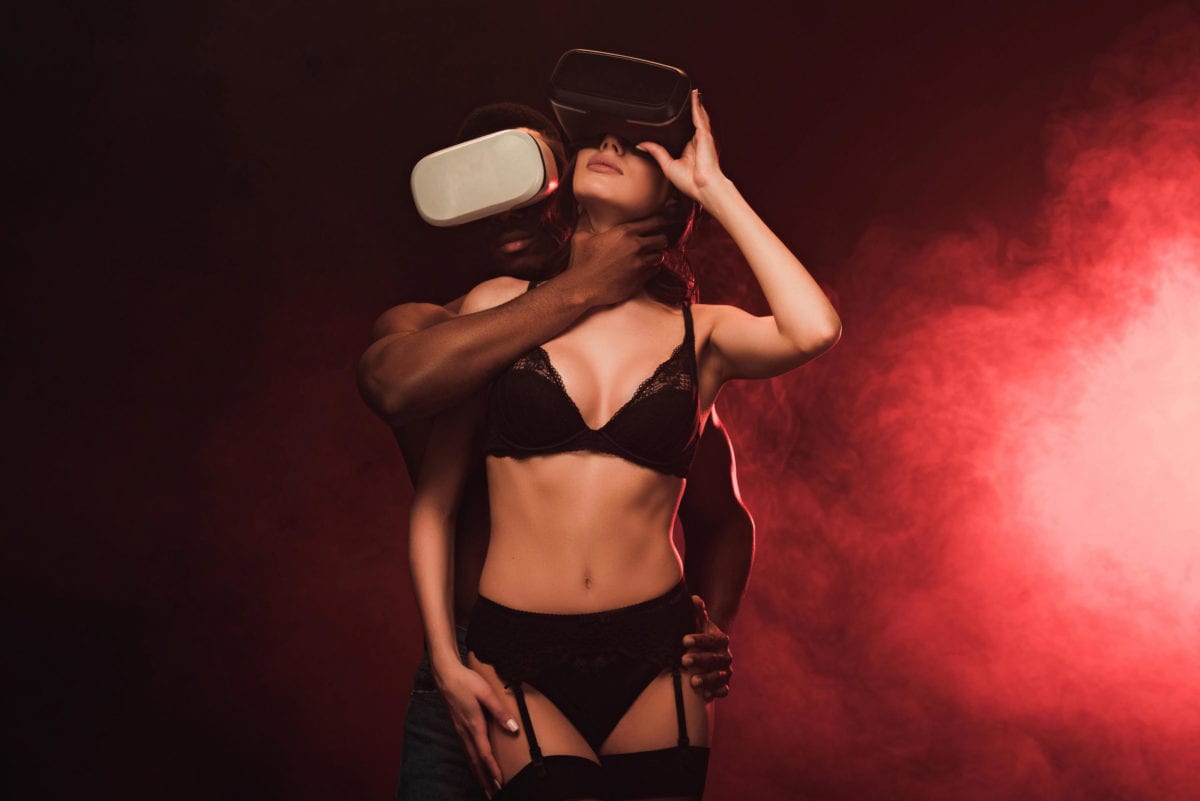 Cinema has long awaited the dawn of virtual nookie. Remember the ridiculous virtual-reality sex scene in the 1992 cyber-horror flick The Lawnmower Man? This notoriously awful vision of the digital future was mostly notable for Stephen King suing New Line to get his name taken off of it. Other readers of a certain age (or cinematic persuasion) might recall the bizarre, headset-wielding celebrity bonk-off that occurred between Sandra Bullock and Sly Stallone in Demolition Man. If you don't, there are worse ways to spend an evening; check it out.