Open up and say, "Ahhhh," you're about to learn all about the fascinating and sexy world of medical fetishism!
"The doctor will see you now" is a sentence that is usually followed by sweaty palms, a spike in  heart rate and dread over the prospect of being poked and prodded. But what if, instead of anxiety, a visit to the doc sparked the anticipation of ecstasy? A niche in the adult entertainment world that you may not be familiar with is medical fetish, a role-play-based fetish/fantasy with a kinky "let's play doctor" twist. 
Join us as several practitioners of medical fetish explain the ins and outs of this kink. Don't worry, this won't hurt…okay, maybe just a little.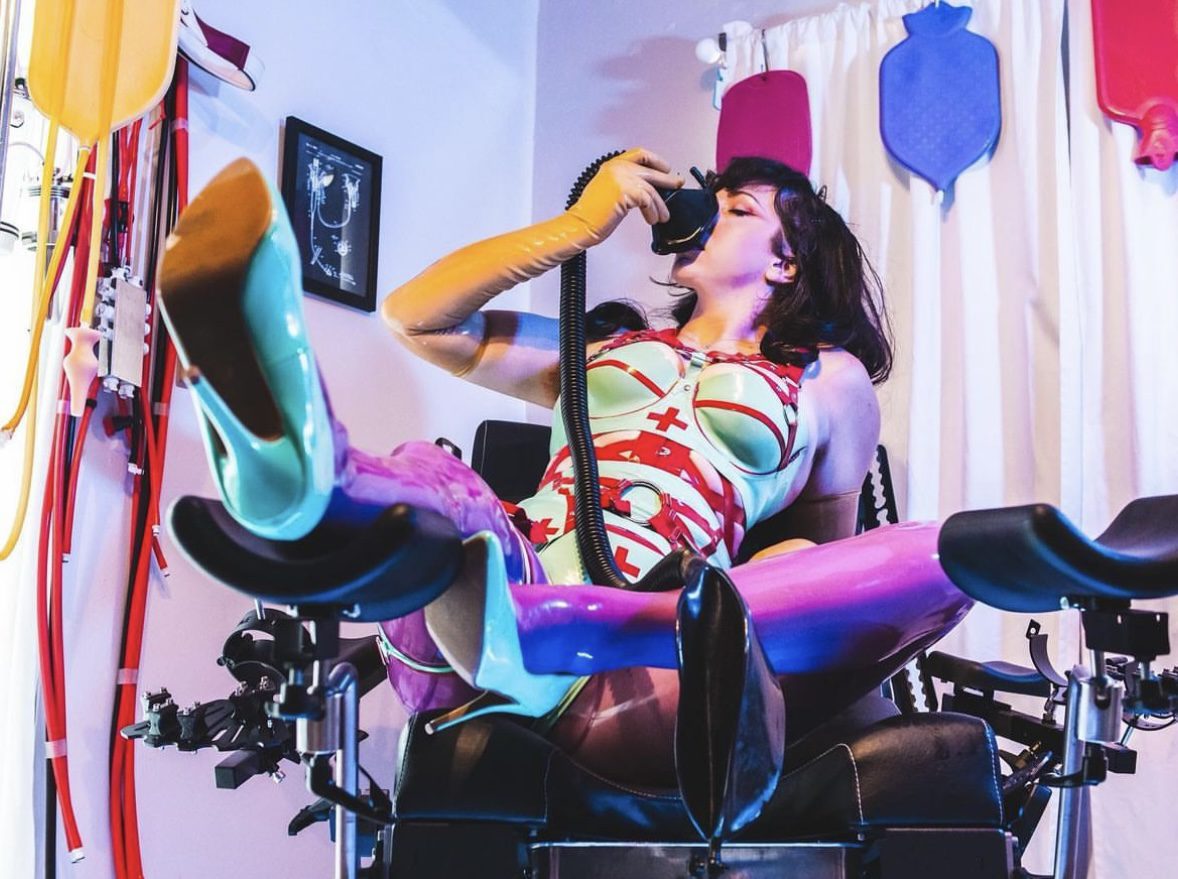 HUSTLERMagazine.com: When did you first come across this specific niche?
Freshie Juice: I would say I was always interested in the aesthetic of the nurse. As a millennial, I grew up with the girl from Blink-182 [XXX actress Janine Lindemulder, who posed for the cover of the band's Enema of the State album], the "Hello, nurse" imagery. I loved anime growing up and, as my interest in it and Japanese art grew, my fantasies around medical fetish and the imagery around it grew as well. I love [Japanese artist] Hajime Sorayama [and French illustrator/photographer Romain] Slocombe as visual inspirations for the patient and practitioner. I love the fashion of medical fetish… There's also something attractive about either receiving the attention and care that accompanies the medical experience or being the nurse, or provider, so to speak.
Odette Engle: I began My career as a professional dominatrix at age 20 in NYC. I was shy and very inexperienced. My personality is a bit different from the classic FemDom archetype; I'm pretty soft-spoken and can be quite caring, yet very perverse. The clientele of the dungeon seemed to see in Me a predisposition for playing the kinky nurse, so the majority of My sessions were medical fetish-oriented. As I progressed and went on to be an independent domme and content producer, I continued exploring medical fetishism as a niche. I love the aesthetics, the skill set and the tools of this specific kink.
Bonni Good: When I first started making content, I decided I wanted to try a sexy nurse clip, but not the cliché costume type. I enjoy realistic role-play so in my first medical clip I dressed like a real nurse and started with a normal checkup. As the clip goes on, I started acting increasingly strange before moving on to having crazy sex with my confused (but stoked) patient on the exam table! That clip got really popular and led to a ton of medical custom clip requests. After that, medical fetish naturally became my niche, because people just kept requesting more!