Do scary monsters thrill you? Do you enjoy sexy bikini babes? Then you're going to love this comic book adaptation of a classic horror film series.
In the realm of horror, there is a charmingly campy and sexy series of films referred to as the Blood Island films. The movies of this series, released in the late '60s and early '70s, were inspired by H.G. Wells' The Island of Doctor Moreau and, generally, feature: a mad scientist who tinkers with genetics; mutant flora and fauna, which are brought to life by very rudimentary special effects; beautiful women being seduced and ravaged by monstrous men and sacrificed to monsters; and heavy primitive island vibes.
Recently, the series, which is adored by aficionados of horror entertainment and Tiki culture, has been given new life. Last year, following a successful Kickstarter campaign, filmmaker Brian Yuzna (Bride of Re-Animator, The Dentist) encouraged producer/distributor David Sehring to write a comic book series based on the Blood Island films. (This series, Tales of Blood Island, will ultimately serve as the blueprint for a new Blood Island film to be directed by Yuzna.)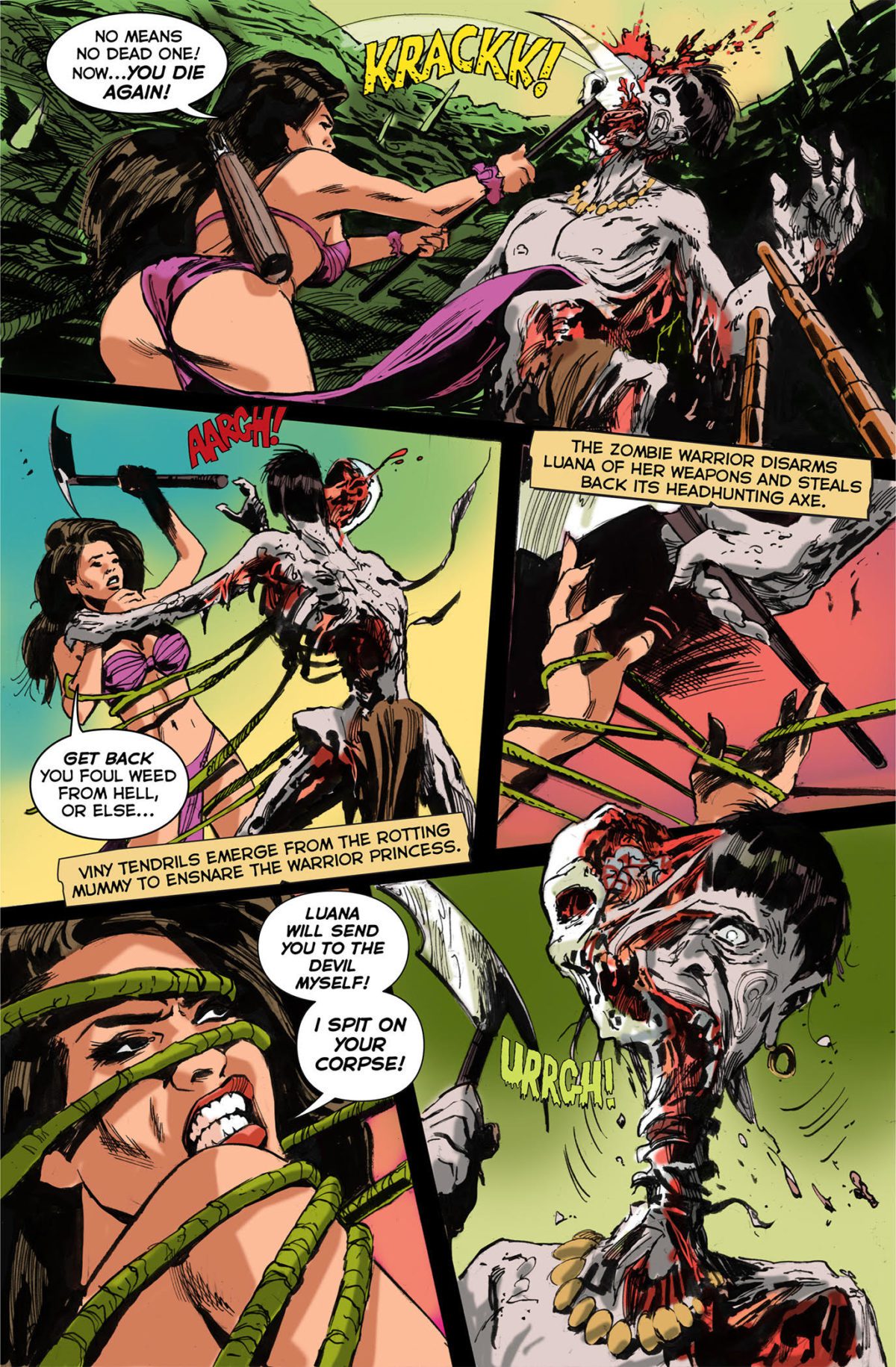 After a successful launch of the series in 2021, the second issue of Tales of Blood Island will be dropping in the very near future. In advance of its publication, HUSTLERMagazine.com spoke with Yuzna about his own history with horror storytelling, how he got involved with the Blood Island project and the prospects of a new Blood Island film.
HUSTLERMagazine.com: Where did your love for horror storytelling begin?
I don't know how much of it is innate, but I grew up in Latin America, in Panama, and I think the first horror I was ever exposed to was comic books when I was really young. I'd get a 10-cent allowance, and for some reason, my parents let me buy horror comics.