With a love of creepy storytelling and a nod to the radio broadcasts of yore, Radiotheatre is scaring up unique thrills and chills on the live stage.
For some people, it's hard to imagine storytelling that does not depend on a visual component. Sure, books and audiobooks are still popular, but today the masses mostly get their entertainment via movies, TV shows, online streaming platforms and, for the more cultured, live theater. Long ago, though, before television started invading every home, folks gathered around their radios to listen to their favorite shows. 
In addition to humorous entertainment shows like Amos 'n' Andy and those featuring the talents of Jack Benny, George Burns and Gracie Allen, etc. there were dramatic programs such as The New Adventures of Sherlock Holmes, The Shadow and The Lone Ranger. Then there was the truly culture-rattling The War of the Worlds. Produced by Orson Welles' company, this presentation of H.G. Wells' story about an alien invasion was presented as a newscast, which triggered the imaginations of listeners so powerfully that it caused a general panic.
Dan Bianchi, whose company Radiotheatre has been presenting radio-styled dramas for 19 years, loves adapting stories into this format because of its unique ability to trigger the imagination. He has primarily focused on horror stories, especially the tales of H.P. Lovecraft, Edgar Allan Poe and Alfred Hitchcock. And his preferred manner of presentation has been live performances in various theaters, which have principally been in and around New York City, where he is based.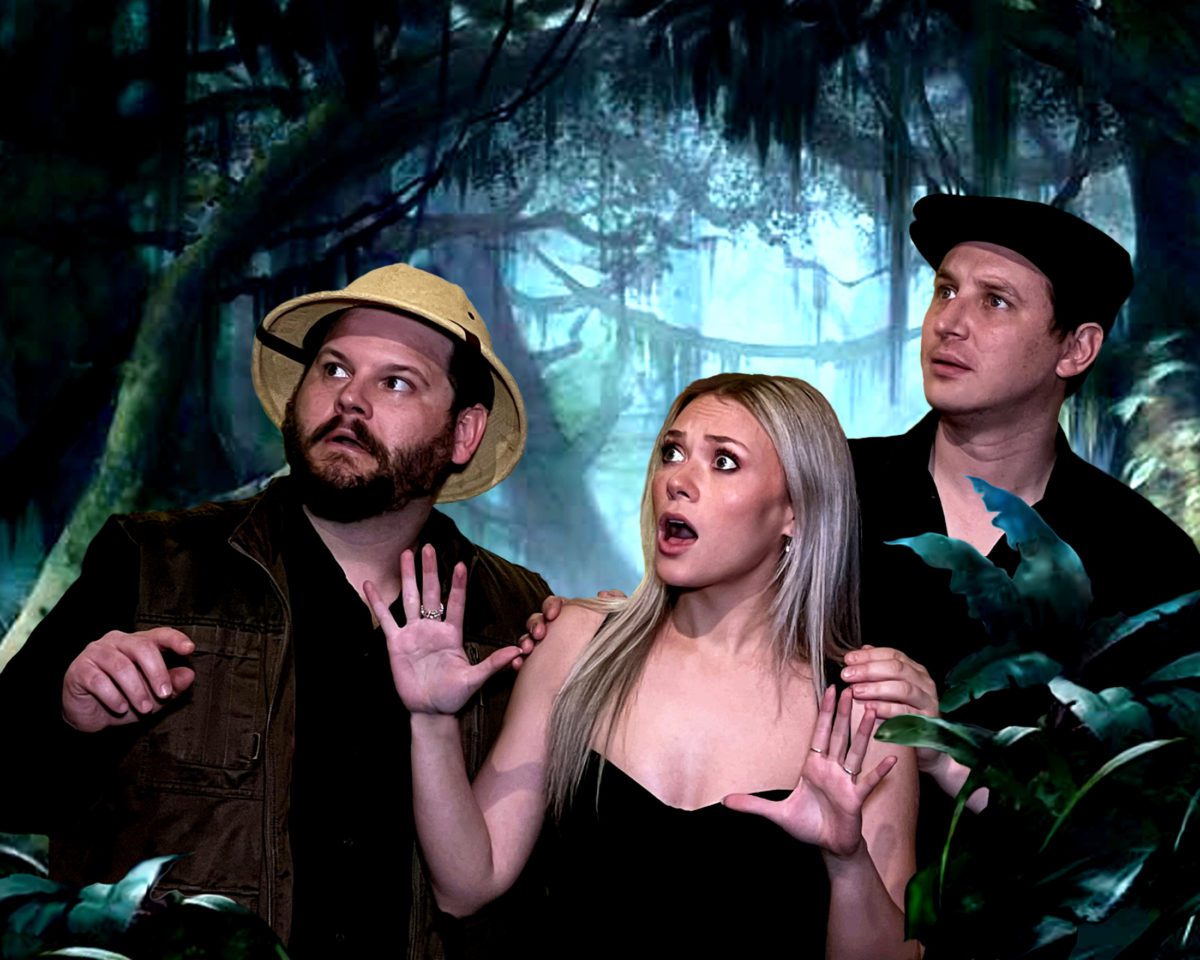 Essentially, these performances consist of small casts reading the scripts that Bianchi has adapted from the source texts, while his sound tech, Wes Shippee—who has worked with Bianchi for 16 years—plays the recorded sound effects and musical cues that Bianchi has prepared. There is minimal lighting on each of the performers and, to some extent, there are images or brief video clips which are projected behind the performers to provide a little extra context.