XXX sexpots reveal the unusual ways they maintain those bangin' bodies.
Body types come in and out of style. From the surgically enhanced boobs of the '90s through the all-natural "teen" look of the early '00s, there have definitely been trends within adult entertainment—and those trends have a way of creeping into the mainstream. You think your significant other's full Brazilian wax job was just something that happened on a whim? No, son. Thank the influence of Porn, Inc.
A lot of time and effort goes into developing a look. But, let's face it; gym work is boring and, increasingly, your favorite XXX performers are employing creative ways to develop and maintain their figures.
Popular performers such as Abella Danger regularly tout their routines on social media. Ms. Danger has discussed her fondness for tumbling, a sport that favors a low center of gravity and general core strength. The adult actress recently tweeted that a daily tumbling routine had "made my back sooooo shredded it's insane."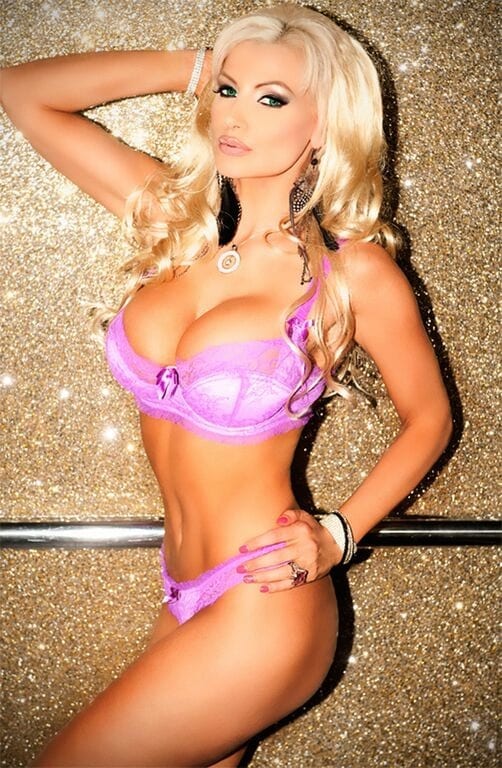 "We were taught to do lots of cardio because the goal was to be a skinny bitch," Brittany Andrews says. "But body types changed. A skinny bitch needs an ass now."
Other performers go even more exotic. Ariel X, star of movies like Fit Chick Clique (Girlfriends Films), is a performer who specializes in erotic wrestling, as amply demonstrated on her websites EvolvedFights.com and EvolvedFightsLez.com. She follows a fighter's workout. "I get up and run two to six miles, take a coffee break, do some jiu-jitsu and then edit videos for the site," she says. "Then I'll go back and do muay thai. Four or five hours every day. It's almost like a full-time job," she says.