It's long been a goal of many adult-video performers to transition into the mainstream. But lately, aboveground actors such as Boy Meets World alum Maitland Ward and Shake It Up veteran Bella Thorne have entered the porn waters. We take a hard look at the phenomenon.
General wisdom holds that moving from the porn world into mainstream's promised land is a rough road to ride. However, it can be done. Traci Lords managed to transition to mainstream movies. So did others, including Belladonna who, as Michelle Sinclair, had a part in Paul Thomas Anderson's 2014 film Inherent Vice. Ron Jeremy has been flirting with the mainstream for decades.
A far easier path is the one that leads from mainstream to adult, but it takes a special breed to make the move. We're not talking about weekend warriors who leak a sex tape or have some cell phone nude photos "hacked"—we're talking about established mainstreamers who jump with both feet into porn's deep end.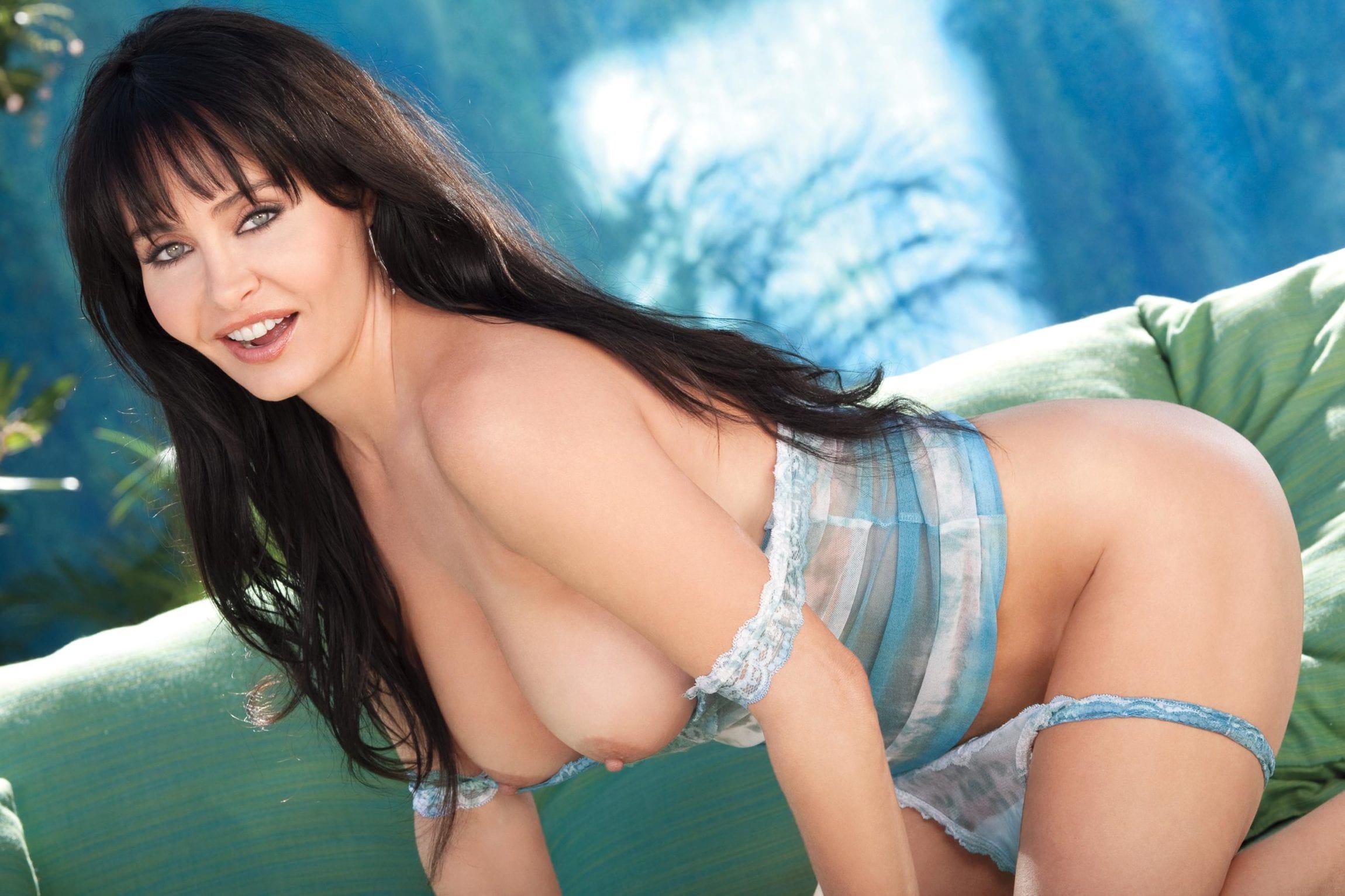 While it might seem an odd trajectory to some—especially in years past, before the stigma of performing in adult entertainment began to dissipate—mainstream personalities have periodically wandered into XXX territory. Kelli McCarty, a former Miss USA and an actress whose credits include the soap opera Passions, embarked on an adult modeling career that included a HUSTLER pictorial. Destiney Moore, who became known through the VH1 shows Rock of Love 2 and I Love Money, likewise bolstered her résumé with a stint in the pages of America's Magazine. And just last year two prominent additions to this list were added, in the fine forms of Bella Thorne and Maitland Ward.
Redheaded starlet Thorne—a former child actress, Disney star (see: the Disney Channel series Shake It Up), tabloid fixture, dancer and author—made a splash last year by directing Abella Danger and Small Hands in a Pornhub video titled Her & Him. Taking part in the company's Visionaries Director's series, Thorne, the star of such mainstream films as The Babysitter, Chick Fight and Midnight Sun, said in a Pornhub promo that she was inspired by "this relationship between a male and a female and this fight over dominance and how much that relates to us in our general world."
While that sounds deep and dark and "grown up," a bit of Thorne's Disney experience also pulled at her—sort of.