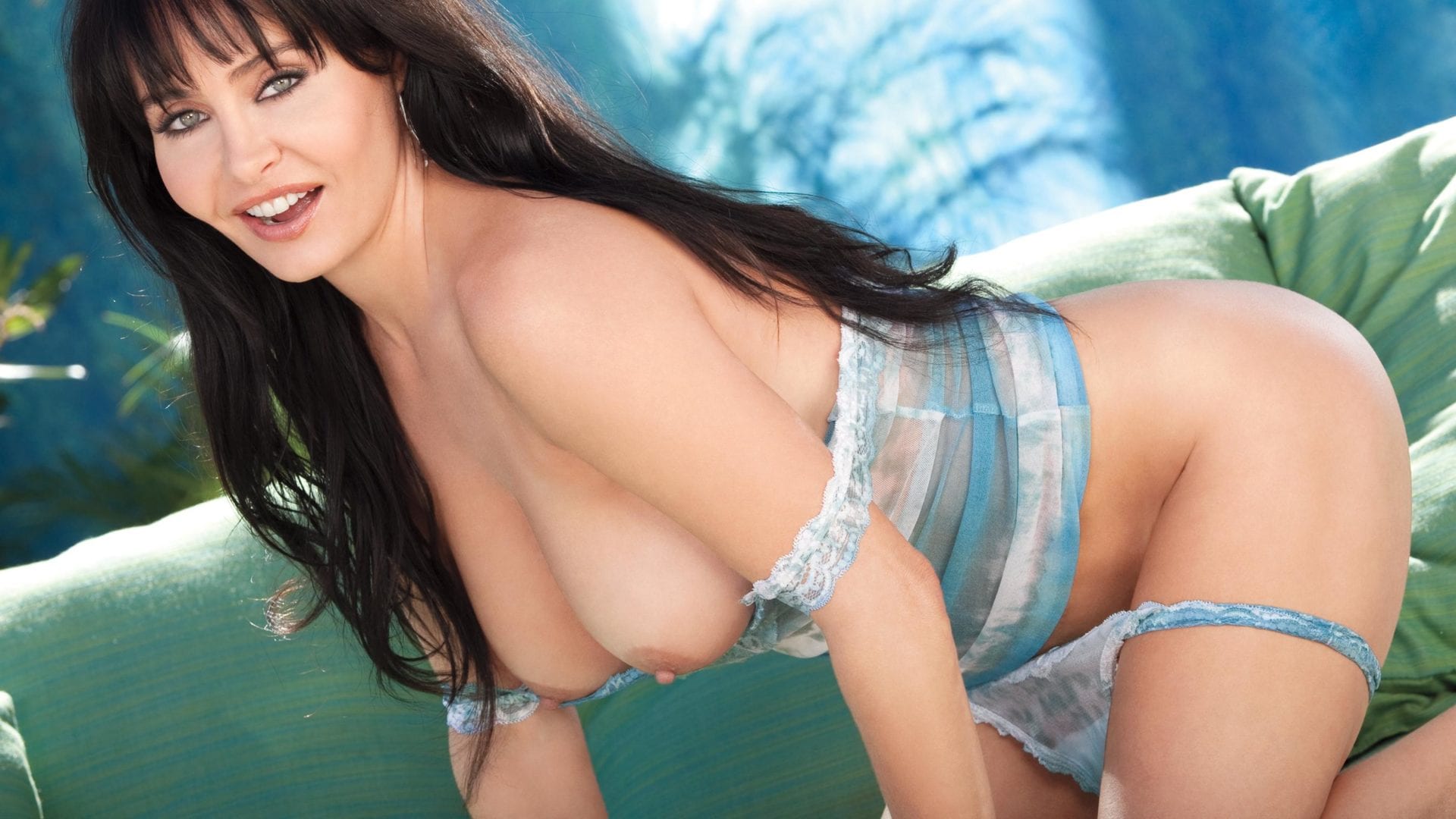 Vital Facts
Hometown

Liberal, KS

Age

42

Horoscope

Virgo

Height

5-6

Weight

115
About Kelli McCarty
Not many women can say they've been a beauty queen, a sought-after television actress…and a porn star. Well, any woman could make that statement, but she'd be flagrantly lying. Kelli McCarty, though, fits all three categories. Now she's added another crowning moment to her storied life: a HUSTLER pictorial.
"I've definitely had a wild ride,"Kelli observes. "I'm really fortunate that I've been able to totally reinvent myself a couple of times." For more on the ambitious Kansan's journey from Miss USA 1991 to XXX glory, flip to page 61 for a captivating "Day in the Life" article.
Meanwhile, to heat up Kelli's spread even more, we decided to focus on what makes the lady tick between the sheets. "I'm an actress, so of course I enjoy some role-playing," Kelli reveals. "It can be fun to dress up, pretending you're someone else. It's a nice escape, and sometimes it leads you to try things you normally wouldn't."
That leads us to another of her passions. "I love being photographed," Kelli coos. "That is a definite turn-on. I love being naked for a guy who's watching me through the lens and seducing me with the camera. It's really hot. I always enjoy photo sessions whether they're for work or fun."
Kelli has quite a diverse résumé, so it should be no surprise that she likes to mix things up in the bedroom. "Variety is the spice of life," declares the sultry vixen. "I get bored doing the same thing night after night, so I really appreciate guys who can keep adding new twists. Whether it's just a slightly different position or fucking on the roof, it's always cool to try something new."
Keep an eye on the adventurous Kelli McCarty. Who knows what she'll do next!
---