First you get the pantyhose, then you get the mushrooms, then you get the power.
Granted, she may not have Tony Montana's killer instinct (thank god), but Madalynn Raye is too busy to bother with the tedium of transnational cocaine empires or bloody cartel warfare; there are countless custom clips to film and a forest full of mushrooms that aren't going to pick themselves.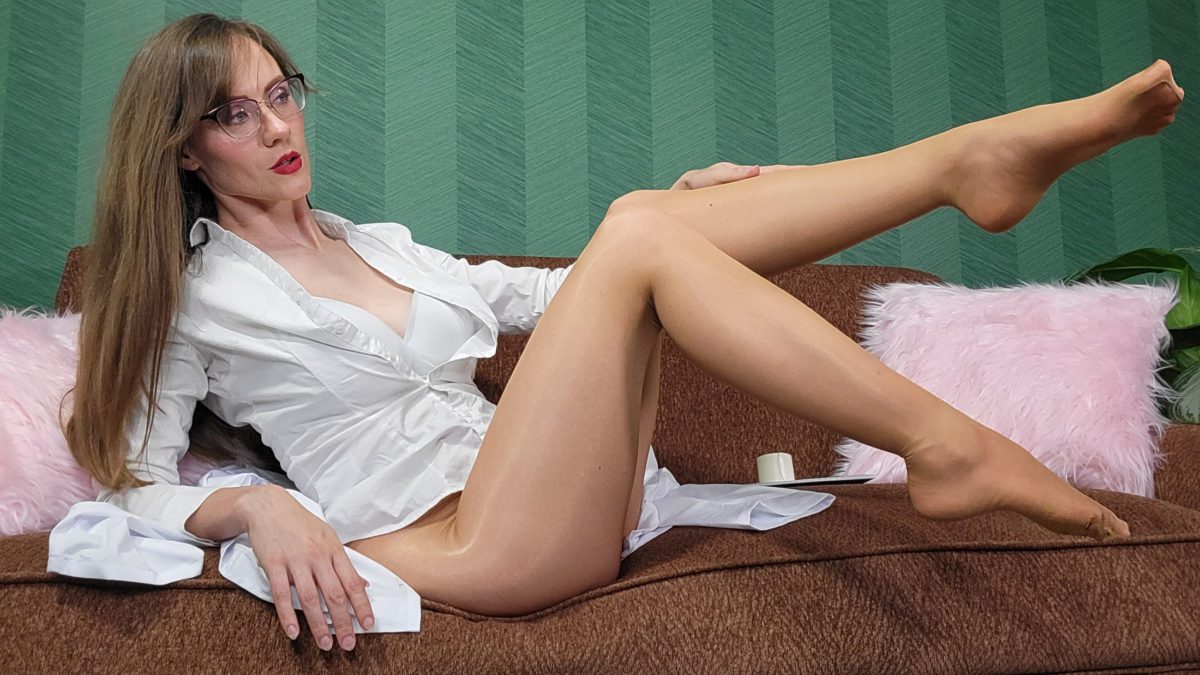 You see, Madalynn is a multidisciplinary marvel: the former vet tech and fudge fanatic is the Martha Stewart of fetish creators, bringing bespoke erotic fantasies to life through her homespun content. Foot worship, blackmail, hotwife hijinks—it's all on the menu, and Ms. Raye is serving up hot, steaming ladles of sex with a heaping side of sassy, subversive fun.
Though she loves all the colors of the kink rainbow, Madalynn is something of a pantyhose prodigy (seriously, she can do a sexy secretary video that will knock you out of your Nikes). And off-hours? Our bespectacled crush likes to take long walks in the woods right after it rains; on these damp sojourns, "Maddy the Mushroom Hunter" harvests savory treats from the forest floor.
So who is this Jane-of-all-trades, a beguiling seductress in high-end hosiery with the foraging acumen of a much sexier Bear Grylls? Join us for a spell and feast your peepers. HUSTLER proudly presents, "Stocking Fungus: The Ballad of Madalynn Raye." There will be no intermission.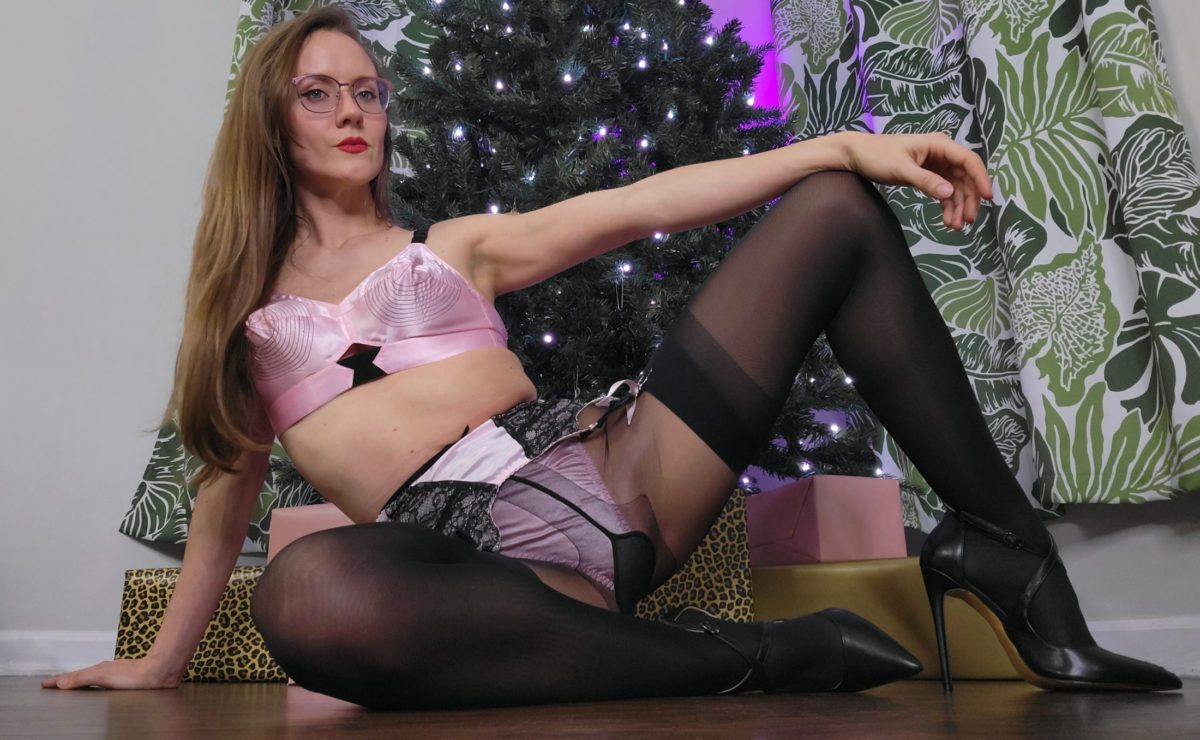 PART 1: PANTYHOSE
HUSTLERMagazine.com: Let's talk pantyhose first, starting at the beginning. When did women start wearing them, and why?