Pregnant porn performers give birth to a beautiful niche in the adult industry.
Is there any sight more soul-affirming than the beautiful contours of a pregnant mom-to-be? In fact, let's be honest: that perfect bump is downright hot. No apologies, no shame, no need to explain—we're horny as hell for ladies who are heavily expectant.
As adult content goes, material featuring pregnant women is pretty special. Not just the whole miracle-of-life thing, but how there is a very finite and limited window to make this kind of magic. It also opens up a whole other universe in terms of kinks and fetishes, and that is extremely rewarding— both financially and sexually.
Natasha Jane and Marissa Frost know all about the intersection of pregnancy and porn. See for yourself as we go behind the scenes with two horny moms who know exactly what turns us on.
Natasha Jane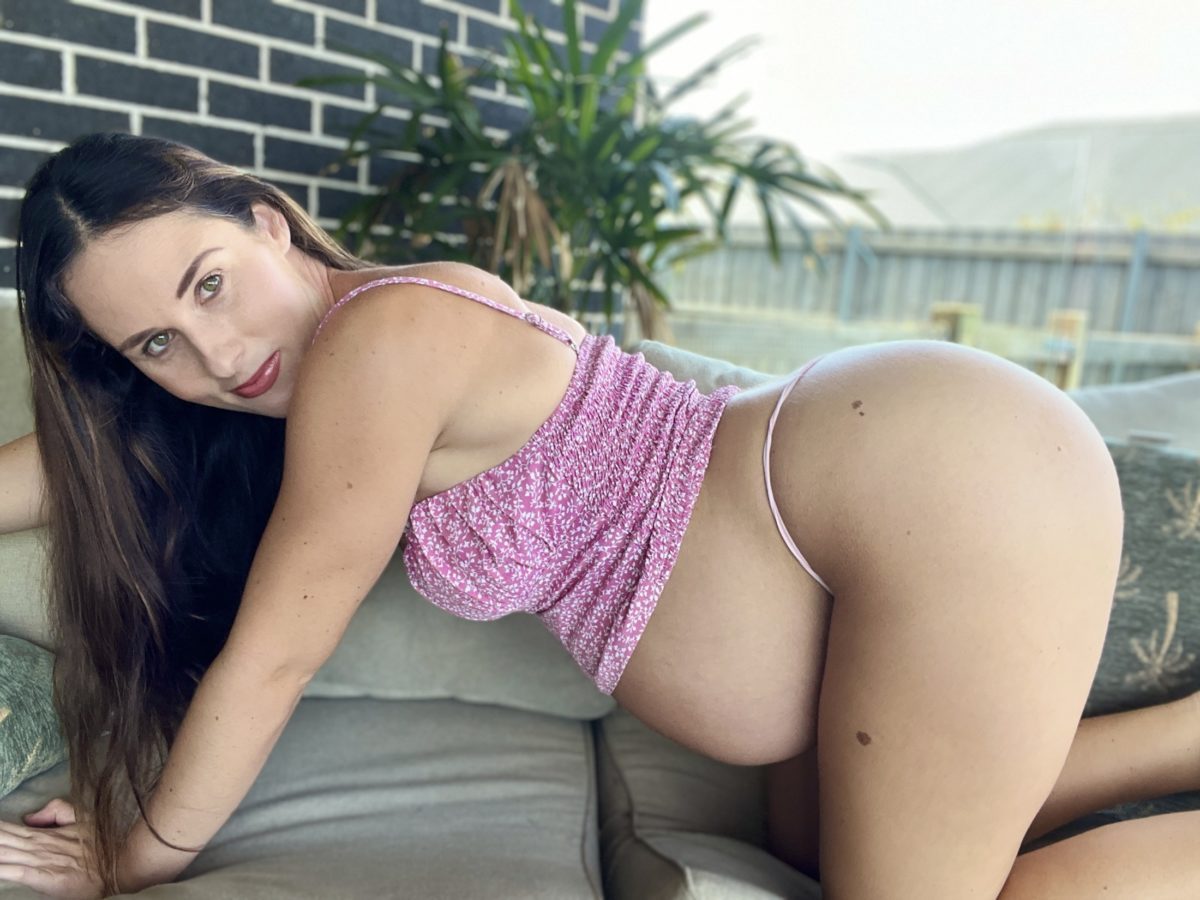 Location: Australia. OnlyFans: @natashajanegfe / Fansly: @Natashajane / Twitter: @natasha_janegfe / Instagram: @natasha_janegfe
Meet Natasha, "your quintessential, undisputed, elegant, energized, naughty QUEEN." The Australian stunner and sex worker of seven years wears many hats, including escort and erotic fiction writer (suck it, E.L. James). She's shot content with men and women from Canberra to Darwin, but never pregnant—UNTIL NOW! Incidentally, why now? "Working while pregnant fulfills all of my dirty little fantasies," she explains. Oh, baby!
HUSTLERMagazine.com: Is this your first pregnancy?