Goodbye, city. Hello, solitary bliss. The remote revolution in sex work has demonstrated that location is more a state of mind than a physical necessity. From south of the equator all the way up to Willow, Alaska, meet the incredible models, performers and sex workers who chose a life less ordinary. These are their extraordinary stories of freedom and spiritual fulfillment.
"I never found the companion that was so companionable as solitude."

– Henry David Thoreau
Big city living has lost much of its shine over this past year. As the pandemic raged, sex workers and the adult entertainment industry have had to pivot and rethink everything from the ground up. With in-person work severely restricted, those who could adapt to a remote situation found themselves on more stable footing. After all, if you're not reliant on anyone but yourself, then you're free to be a successful content producer in the hinterlands of Australia…or the backwoods of Alaska…or even from inside a refurbished school bus that you're driving cross-country. Sweet solitude—who wouldn't consider trading a concrete jungle for the peace, serenity and satisfaction of being who you want, where you want, without compromise? Los Angeles may be home to all things adult entertainment, but we know four women who prove that success doesn't hinge on living there.
AKGINGERSNAPS, DUE NORTH—ALASKA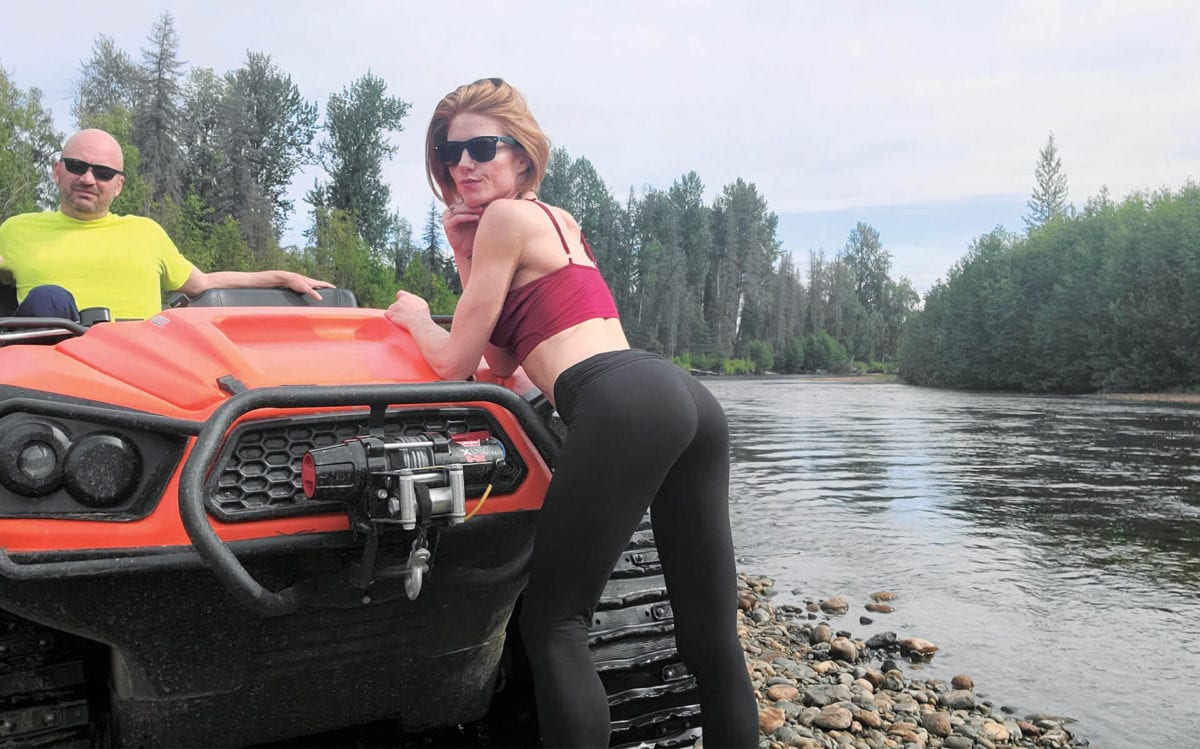 Last time we spoke to award-winning performer AKGINGERSNAPS, she was living in Anchorage, Alaska, and making Fire content with her loving polyamorous porn family: Smassh (Daddy) and Lana Marrs. Since then they've embarked on the next phase of their lives, a sharp left turn off the grid and deep into the Alaskan wilderness, where they now own and operate their own resort, The Willow Trading Post: 4:20-friendly and nonstop views.
HUSTLER: Last year you were living in Anchorage, performing on cam, making content, traveling to L.A. for events—what's happened since then?
AKGINGERSNAPS: Okay, let's see—we won the 2019 YNOT Award for Best Camming Couple, we were nominated for video and producer of the year [ManyVids], got nominated for our first and second AVN awards, nominated for multiple XBIZ awards. And last summer we sold our home and traveled all around Alaska in an RV shooting a docuseries with Bree Mills for Adult Time about polyamory and our lives as sex workers.
Wow, congratulations on your success! Let's talk about Poly Family Life. How did this series come to be, and what was it like to film?