Don't let the name deceive you—Brooklyn Gray is anything but drab. Though still new to the industry, this 20-year-old XXX phenom, who arrived on the porn scene like a ray of light earlier this year, is already making a name for herself with her spirited performances and top-shelf blowjob skills, as evidenced in titles such as Barely Legal #172: My First Sex Tape.
Read on for HUSTLERMagazine.com's colorful conversation with this blue-screen beauty, who clearly has an ultra-bright future in front of her.
HUSTLERMagazine.com: What were you like growing up?
Brooklyn Gray: I was a dancer my whole life, and I did musical theater, so most of my time was consumed by that. I can't remember a time when I wasn't in the dance studio five to seven days a week. And when I wasn't, it was because I was in rehearsal for some show I was in. So I was really, really busy, really, really on top of it. I was always a straight-A student. I went to a performing-arts high school, so I was really artistic, really determined. I wasn't like a super-slut in high school, which is funny, because I am now.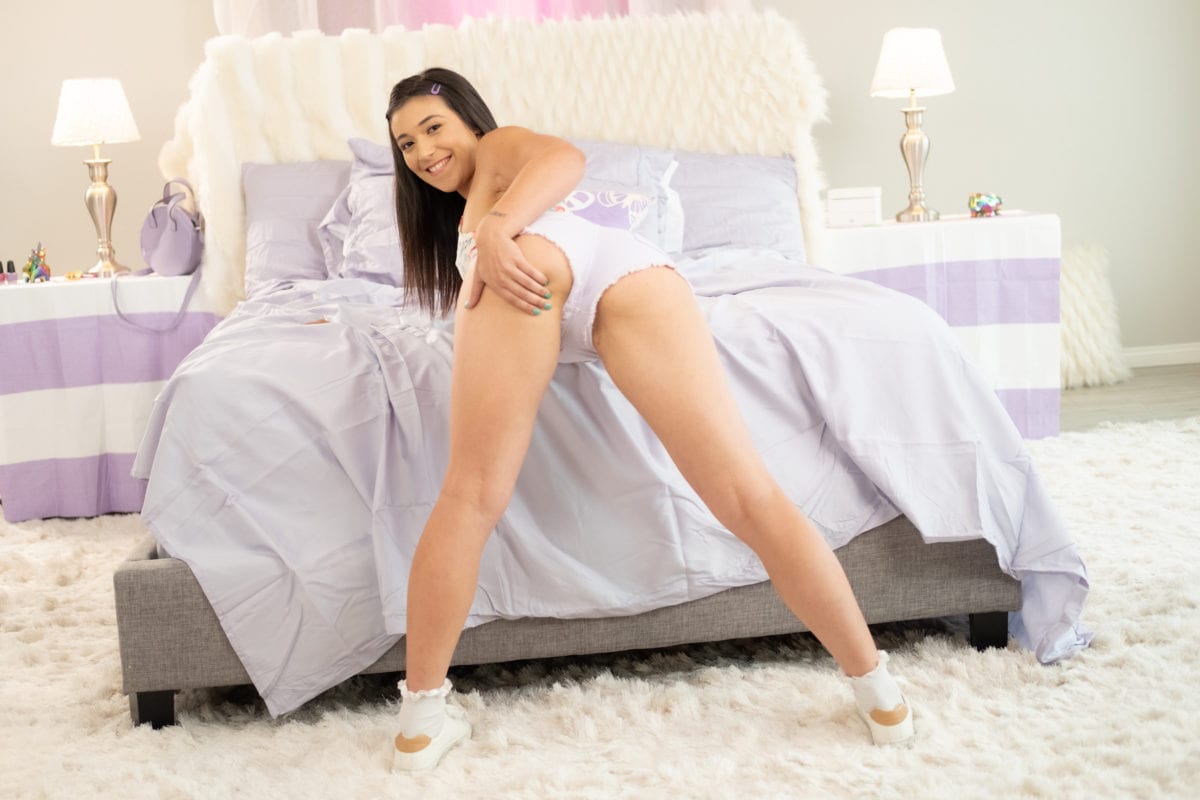 "I have pretty good muscle stamina from being so athletic my whole life, so it really helps me fuck longer and better."
Judging from a couple of Twitter videos you've posted, gymnastics was also on the agenda for you.