After getting the heave-ho from CES last year, pleasure-product pioneer Lora Haddock DiCarlo took on the organization behind the event—and scored a major victory. We talk to the entrepreneur about her campaign for sex-tech acceptance.
Lora Haddock DiCarlo is fresh off one hell of a week at CES, the annual trade show organized by the Consumer Technology Association, and is buzzing like she just won the heavyweight championship of the world. In many ways, she has, for she's certainly taken her crown as reigning queen of innovative sex-tech, emerging victorious after a series of setbacks that could have spelled disaster for her and her company.
In 2019, DiCarlo's eponymous enterprise, Lora DiCarlo, was given a coveted Innovation Award for advancements in robotics and drone technology for the Osé—a revolutionary sex toy that provides dual stimulation leading to a unique, blended orgasm. That was before CTA revoked the award after finding that the Osé was a pleasure tech product. Then Lora DiCarlo was banned from exhibiting at CES altogether.
That's when things got a little crazy.
Lora DiCarlo went public, and the story caught the attention of the world. This resulted in more publicity than most startups could ever dream of, and the company found itself with enough funding to launch pre-sales at the end of 2019. And by the time this year's CES rolled around in January, the CTA had done a complete about-face, not only reinstating the 2019 award, but allowing sex-tech to be exhibited in the health and wellness category.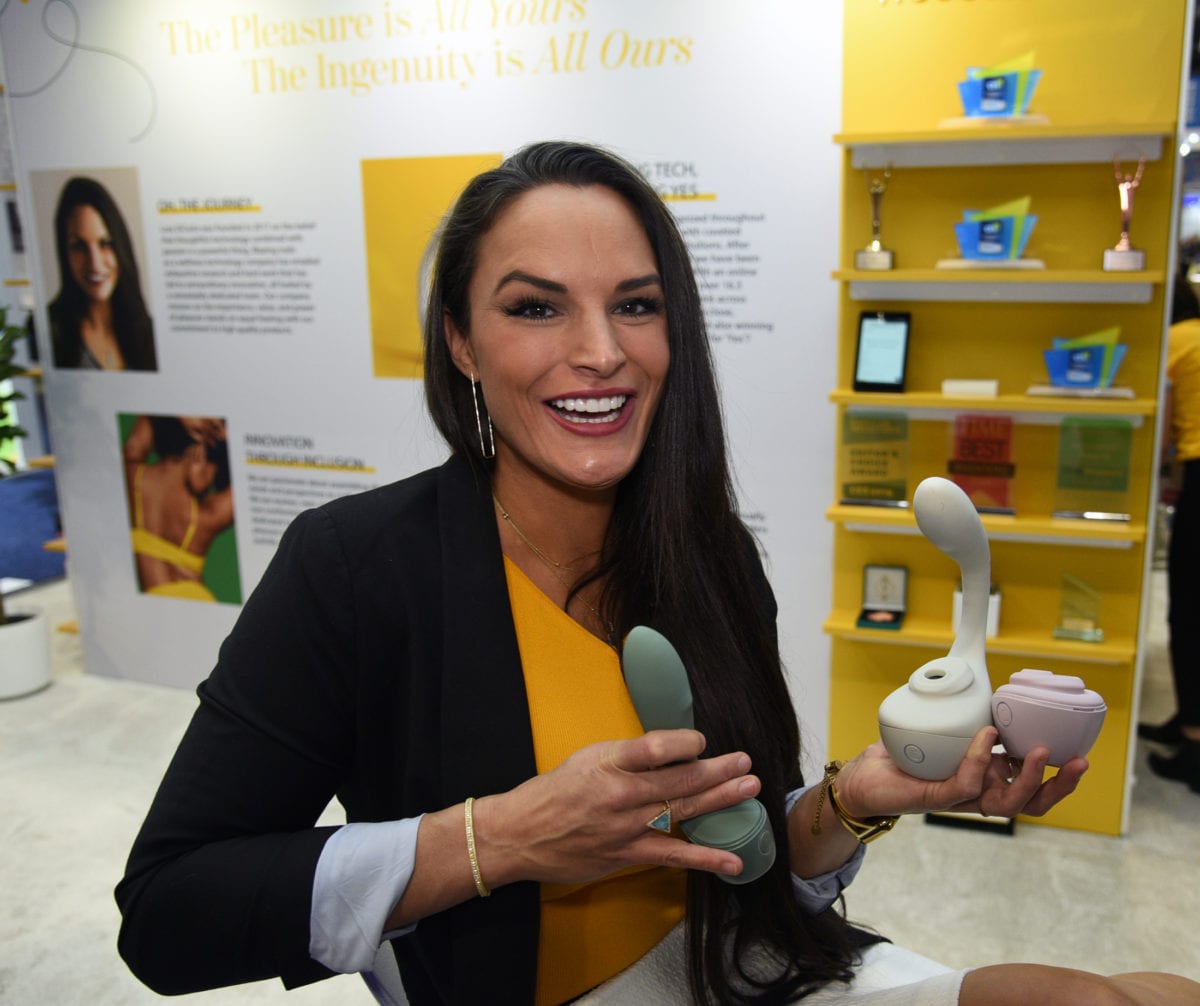 Oh, and the company's two new products, the Baci and Onda, which were exhibited this year? They both took home Innovation Awards from CES. Talk about a David and Goliath story—you know, if David had wielded a few technologically advanced pleasure products instead of a sling and a handful of stones.
It's been an absolute whirlwind ever since. Thankfully, Lora Haddock DiCarlo found time to speak with HUSTLERMagazine.com and give us the full account. After all, we love a tale of vindication, and the pursuit of sexual openness and personal freedom.