Folks have been lacing up their skates for centuries, for both exercise and entertainment. Through the years the sport has waned and surged in popularity and at times even trucked alongside social and political movements. Beginning in the Civil Rights era, roller skating became a bastion for Black communities, as evidenced in the documentaries Roller Dreams (2017) and United Skates (2018). And if not for roller skating, there would be no skateboarding today—in the 1950s surfers started attaching roller skate wheels to boards and spawned sidewalk surfing (aka skateboarding). Most recently, during the pandemic, the sport has seen a healthy growth, as thousands broke through the gloom of quarantine by discovering or rediscovering the joys of roller skating in its various styles.
Those styles, or disciplines, include roller derby, an often aggressive team sport; transition skating, featuring acrobatic tricks that are usually performed alongside skateboarders on ramps and in cement skating bowls; skate dancing, which is currently a rage on social media platforms (especially TikTok); and the more casual but no less colorful lifestyle approach of street/boardwalk skating.
HUSTLER caught up with a cross section of skating celebrities and lifestylers, who shared their sometimes poignant, often funny stories and explained how they skate their way to health and happiness.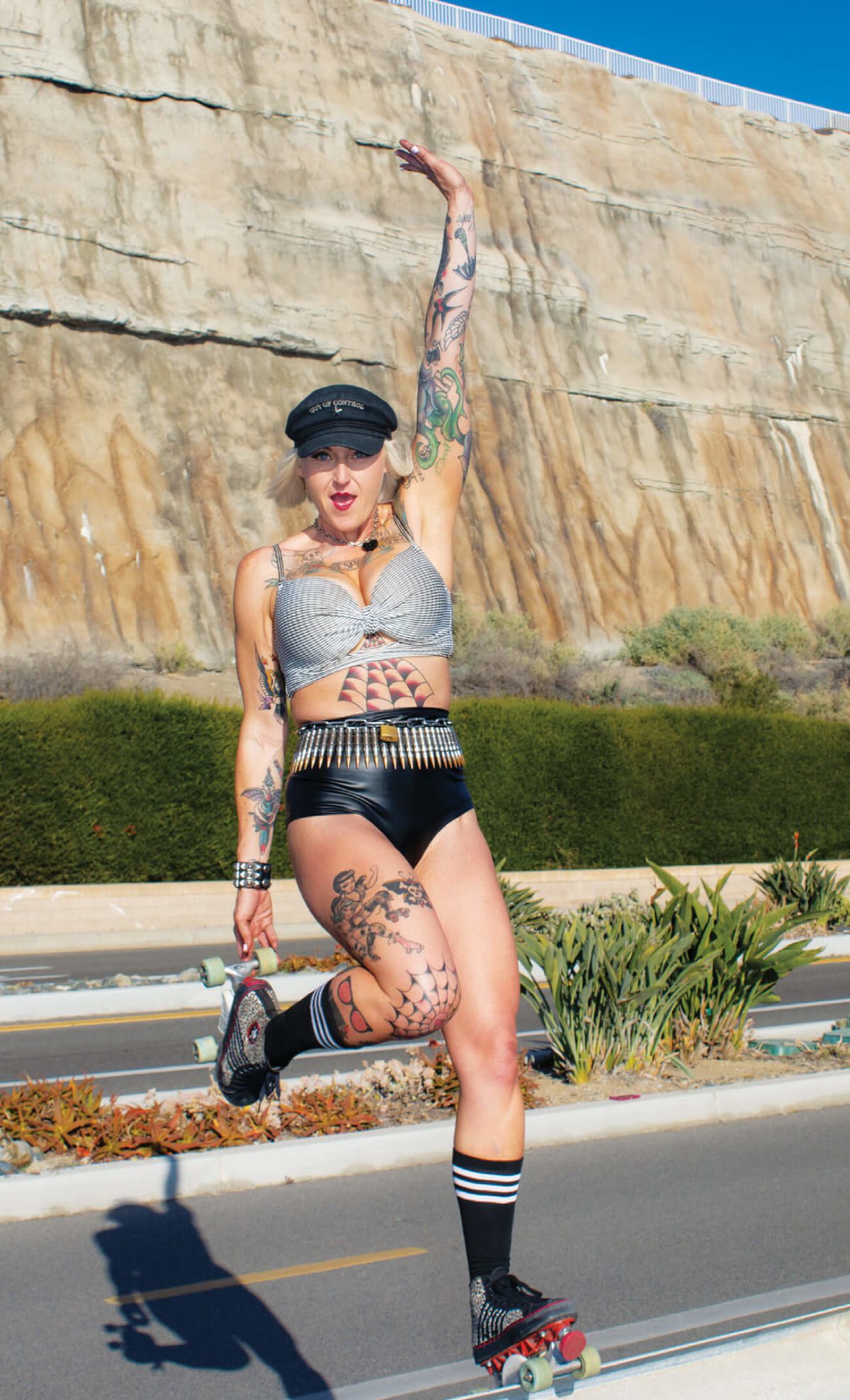 MOXIE VON ROTTEN (AKA JENNA GREEN)
Moxie has been kicking ass in the world of roller derby for 15 years. She founded her own derby league, the Misfit Rollergirls, and proudly champions the renegade style, free of excessive regulations.
HUSTLER: When did you first become serious about skating?