John C. McGinley gets serious in six—count them, six—Oliver Stone films and numerous Broadway shows. But mostly McGinley is known for his wisecracking comic characters, the everyman types whose bemused looks and raised eyebrows mask what seems to be an underlying current of gleeful menace. He was the consultant Bob Slydell in the cult classic Office Space; cheerfully emasculated his protégé J.D. for ten years as Dr. Perry Cox on Scrubs; and today fights witches as the charmingly crotchety ex-sheriff in IFC's Stan Against Evil. John C. rang up HUSTLER recently to detail his utmost respect for writers, tell us exactly how high he's willing to fly when Oliver Stone says "Jump" and enlighten us on the inner workings of the Malibu Mob.
---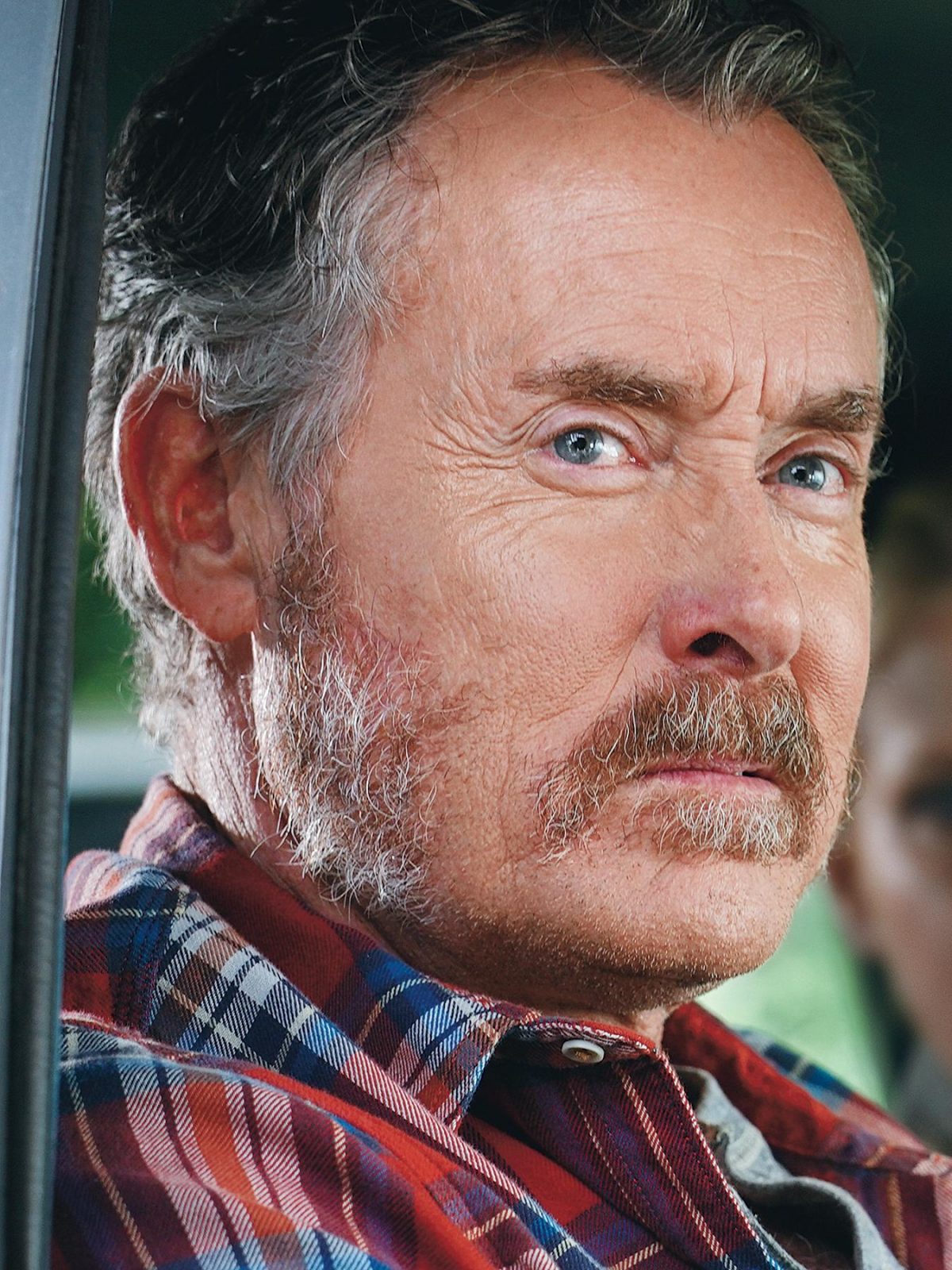 HUSTLER: I follow you on Twitter, where you describe yourself as being part of the Malibu Mob. What the hell is that?
JOHN C. MCGINLEY: The Malibu Mob is a circle of friends, a bunch of guys who trained together and ate together. Our friend Don Wildman, who just passed, was the don of the Malibu Mob. It's me, Johnny Cusack, Chris Chelios, Laird Hamilton and Johnny McEnroe. It's a bunch of us who, for the last 20 or 30 years, pretty much ate, drank and hung out together.
That is some combination of people—actors, hockey player, surfer and tennis pro. It's not a bunch you'd put together in your head.
Yeah, I know. That's not lost on any of us.
In regard to the famous surfer Hamilton, you describe yourself as a Laird disciple?