Welcome to HUSTLER Two-Timers, where we celebrate Honeys so nice, we've featured them twice!
Today we're focusing our attention and affection on River Lynn, a tall, blond drink of water from Gulf Shores, Alabama. Where this Dixie babe is concerned, we're sure you'll agree—it isn't just the South that feels the urge to rise.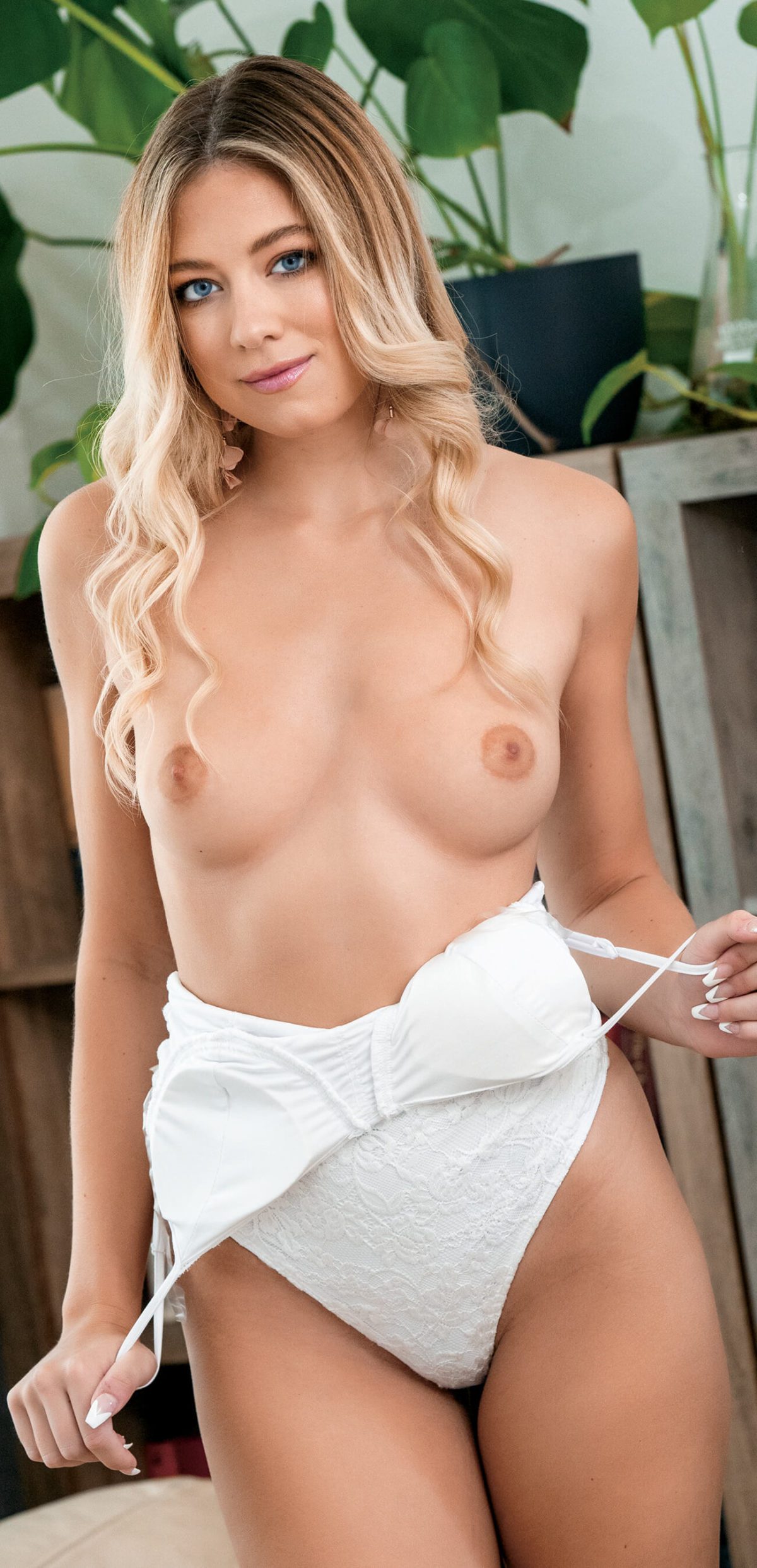 River made her first big impression on HUSTLER readers with the March '22 pictorial "Play Dirty." In it, River—who quite rightfully scored the cover spot for that issue—explained that she's been a bit of a wild child since early on in her life.
"Growing up, I was a weird kid. I had a big imagination, and I liked to play 'dirty' games," River recalled. "I still love to be called slut, whore, baby girl, good girl and dirty—hehe."