Welcome to HUSTLER Two-Timers, where we celebrate Honeys so nice, we've featured them twice!
Today we're focusing our attention and affection on Marykate Moss, a stunning beauty from New York City, The City That Never Sleeps—and we'd certainly let Marykate keep us up all night anytime.

Marykate made her first big impression on HUSTLER readers with the December '21 pictorial "Happy Endings." In addition to showing off generous views of her drool-worthy body, Marykate also offered insight into her personality. As it turns out, despite her current love for getting naked in front of the camera, she was something of an introvert growing up. Luckily for us, she eventually grew out of it.
"Growing up, I was shy and nerdy, the type who tended toward straight-As and didn't really talk to boys," Marykate recalled. "Needless to say, I have definitely made up for lost time! I'm still a nerd at heart—I have a bachelor's in biology—but I've grown into a more confident, flirty, bubbly me."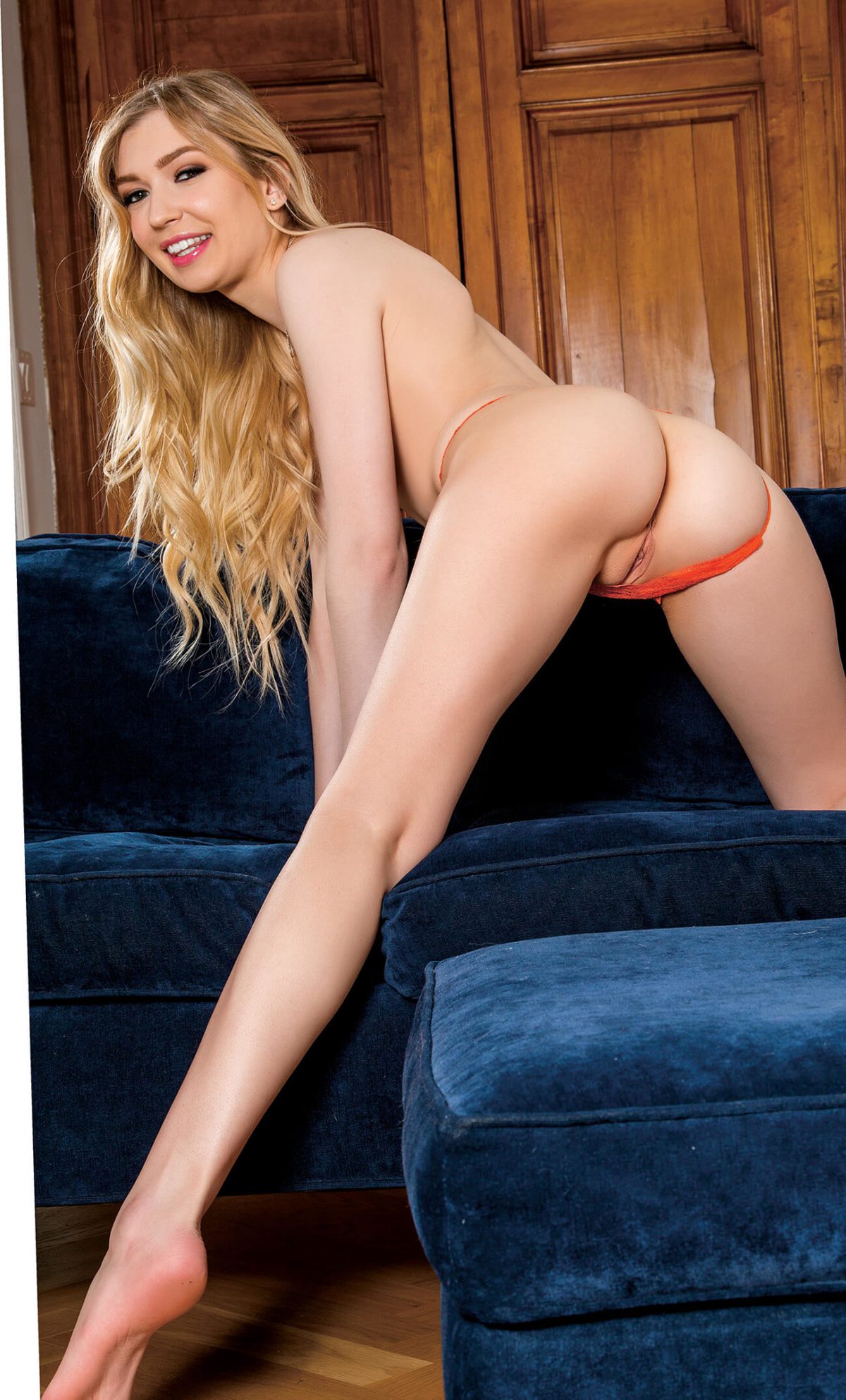 Marykate's confidence has blossomed so much, in fact, that she has added getting busy in a public forum to her sexual résumé.