Welcome to HUSTLER Two-Timers, where we celebrate Honeys so nice, we've featured them twice!
Today we focus our attention and affection on Addie Andrews. Hailing from Bay Center, Washington, this blond beauty is a small-town girl with with big-time sex appeal. That sex appeal was on full display in Addie's maiden HUSTLER pictorial, the June '21 offering "Love to Love."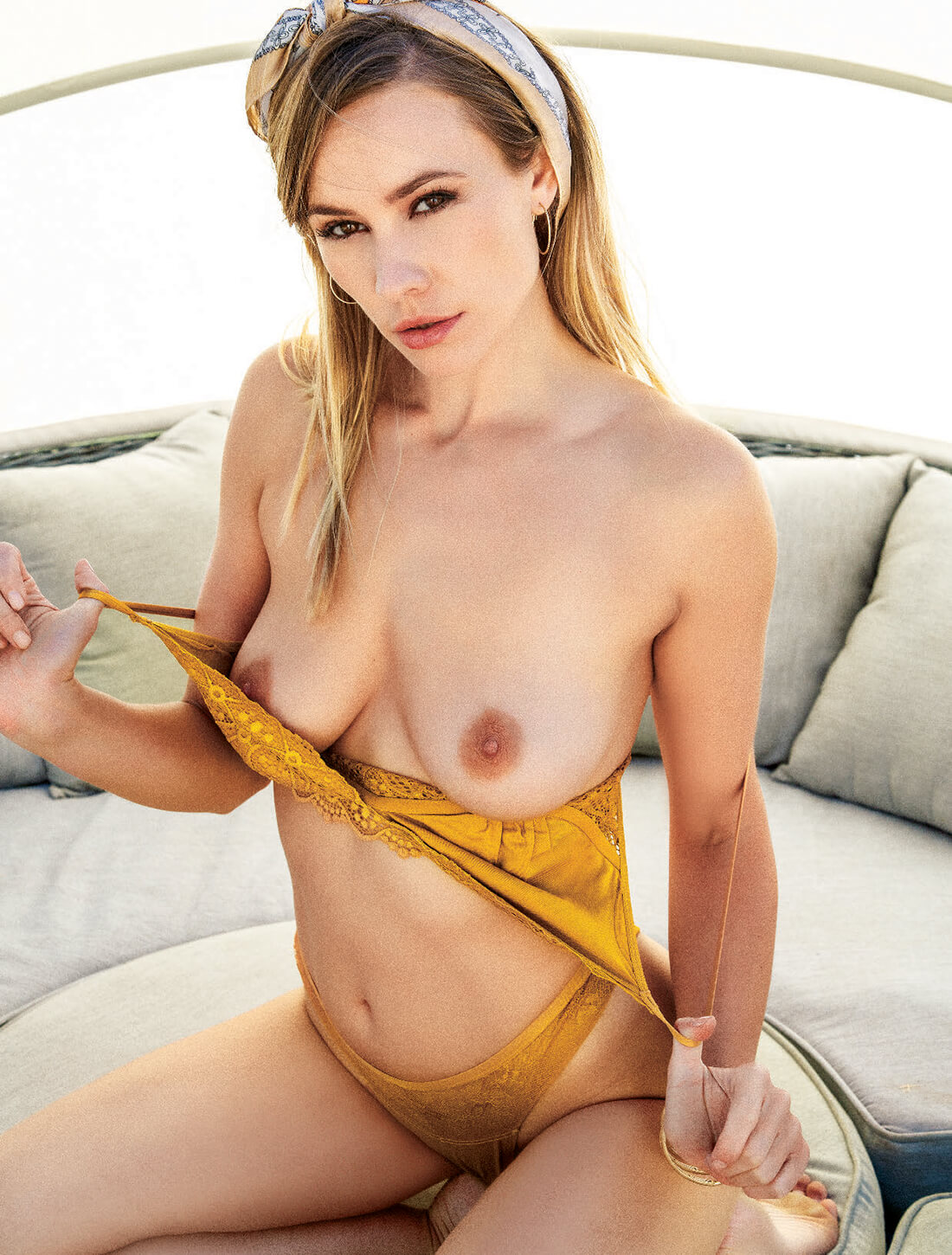 Delivering generous views of her jaw-dropping, 32C-26-36 body, Addie also explained that she's a fan of the long game when it comes to seduction.
"I like to tease for as long as possible, starting with notes, sexting, lingerie—it can go on for days," Addie noted. "My perfect partner? A mature gentleman who only thinks about sex half of the time and treats me like a lady."