Just look at that view, will you? Couldn't you just stare at it all day? Really takes your breath away, doesn't it?
Of course it does—and the cityscape is pretty impressive too.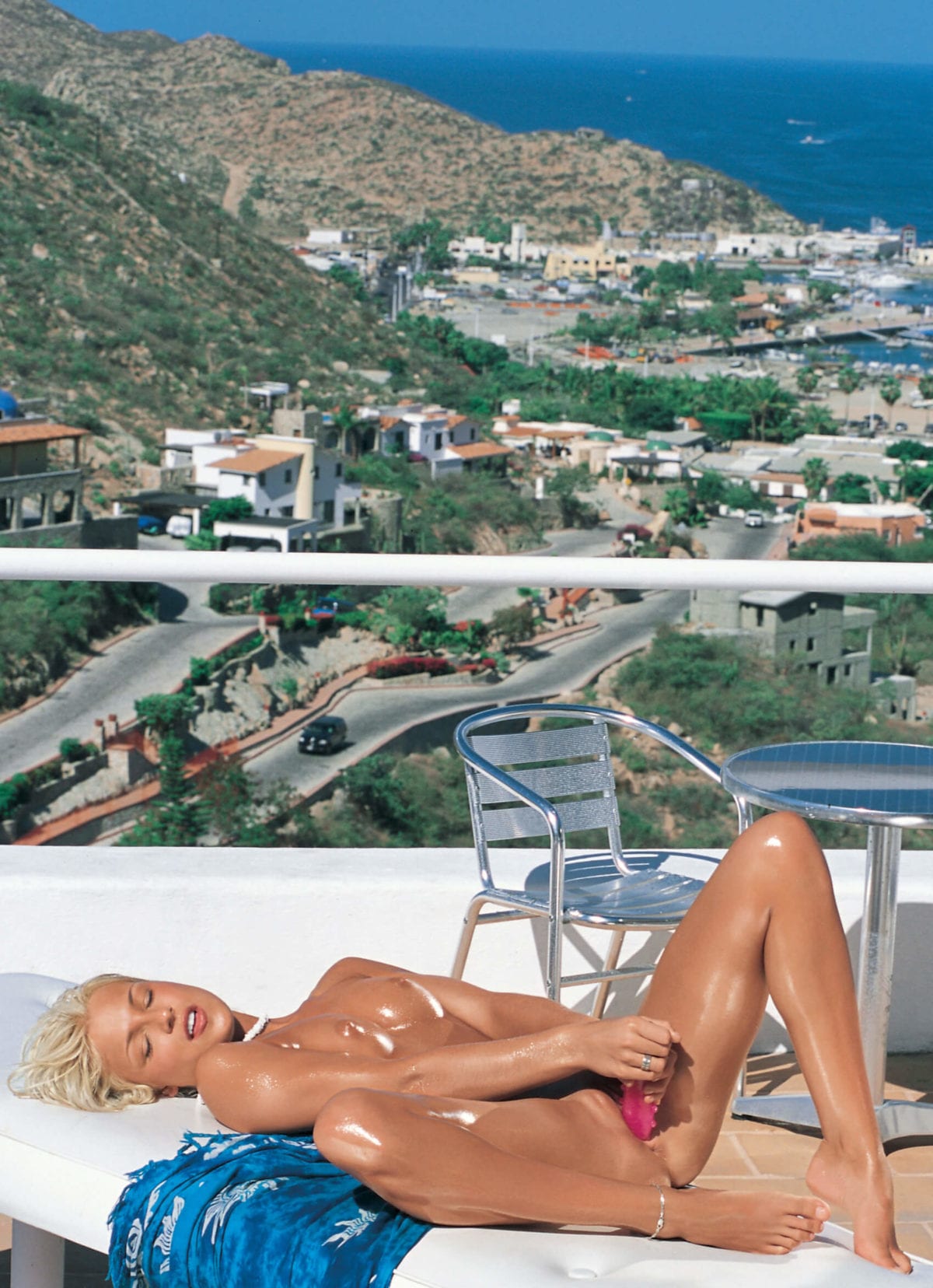 Join us now for a look back at the October '02 HUSTLER pictorial A Hero Will Rise, which was chock-full of eye candy of all varieties.