B-A-N-A-N-A-S!
Sometimes a banana is just a banana. And other times it's definitely a stand-in for a big, fat cock. 
Case in point for the latter instance: The April '86 HUSTLER pictorial featuring Tanya, a big-city dweller who, as often as possible, heads off to a remote, tropical locale where she can cast off the pressures of urban life.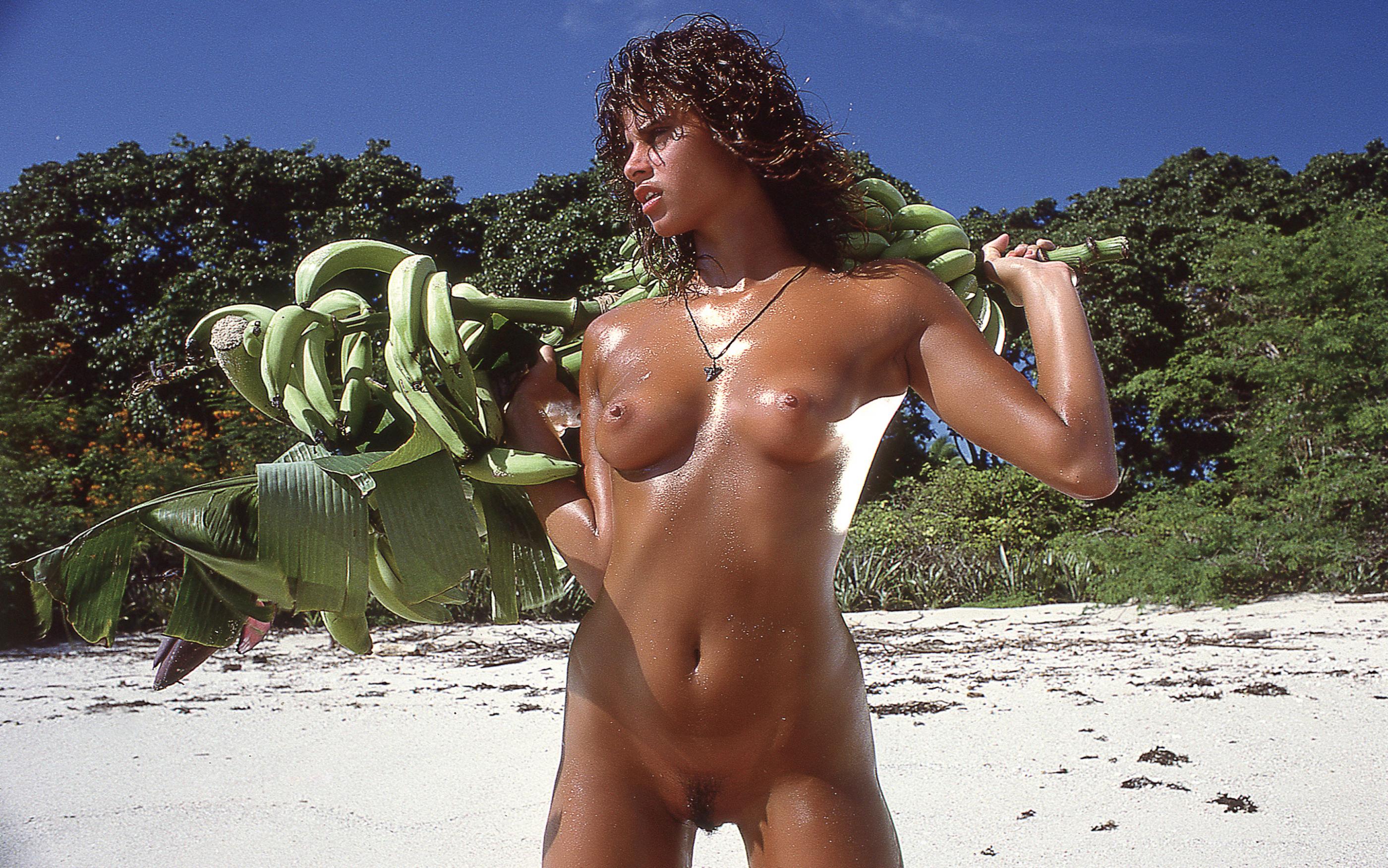 Along with all of her clothes.