Two hot blondes. One huge strap-on. And absolutely no reservations.
Travel with us now back to the January 2002 HUSTLER and the red-hot pictorial Dayton & Tawni: Golden Pink, which offered the tale of Dayton, a flaxen-haired beauty who was lucky enough to marry into money—and also fortunate to have her side-piece Tawni, who came equipped with an imposing faux phallus.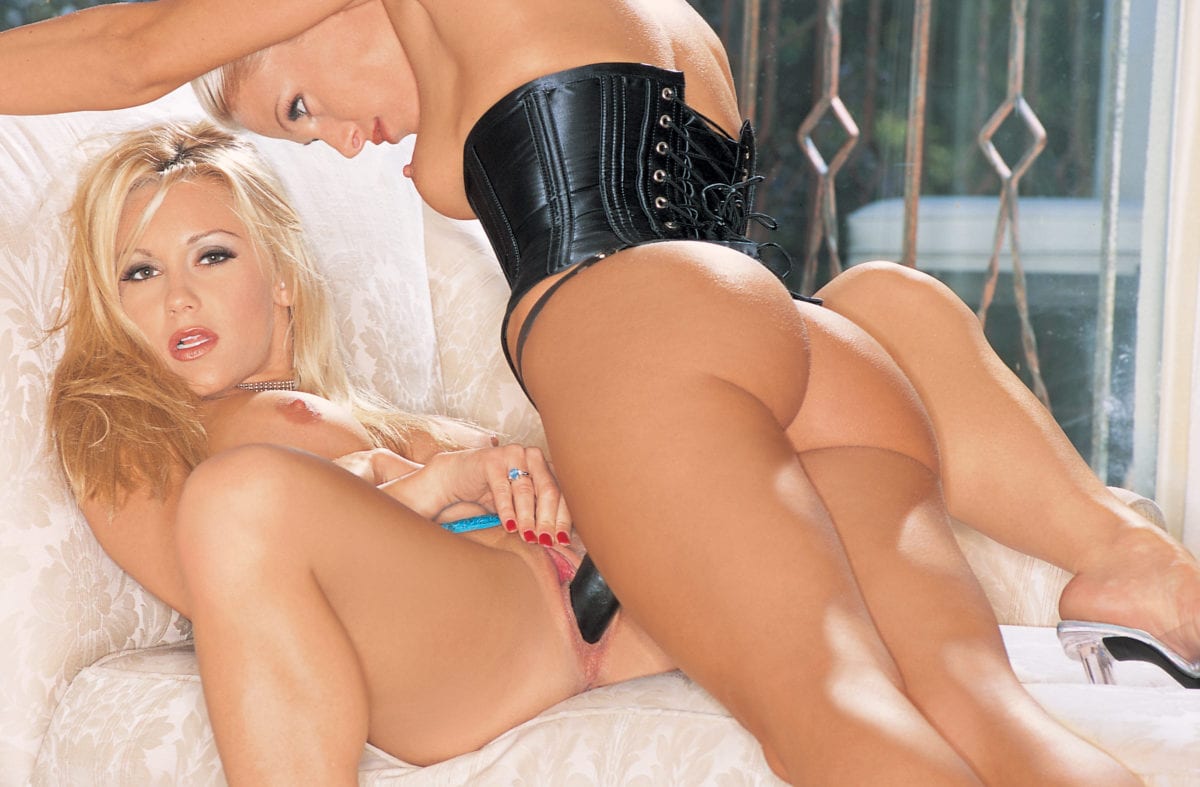 "Is your husband's prick as big as mine?" Tawni asked her play-pal as she slicked up her prong and prepared to give Dayton a stuffing she wouldn't soon forget.