It's not every day that you get a history lesson and a truckload of trivia along with your porn. Then again, the February '06 HUSTLER photo-spread "Jesse Capelli & Avery Adams: Hookah History" was no ordinary pictorial.
For one thing, the layout, lensed by photographer Matti Klatt, featured not one, but two, babes of uncommon beauty.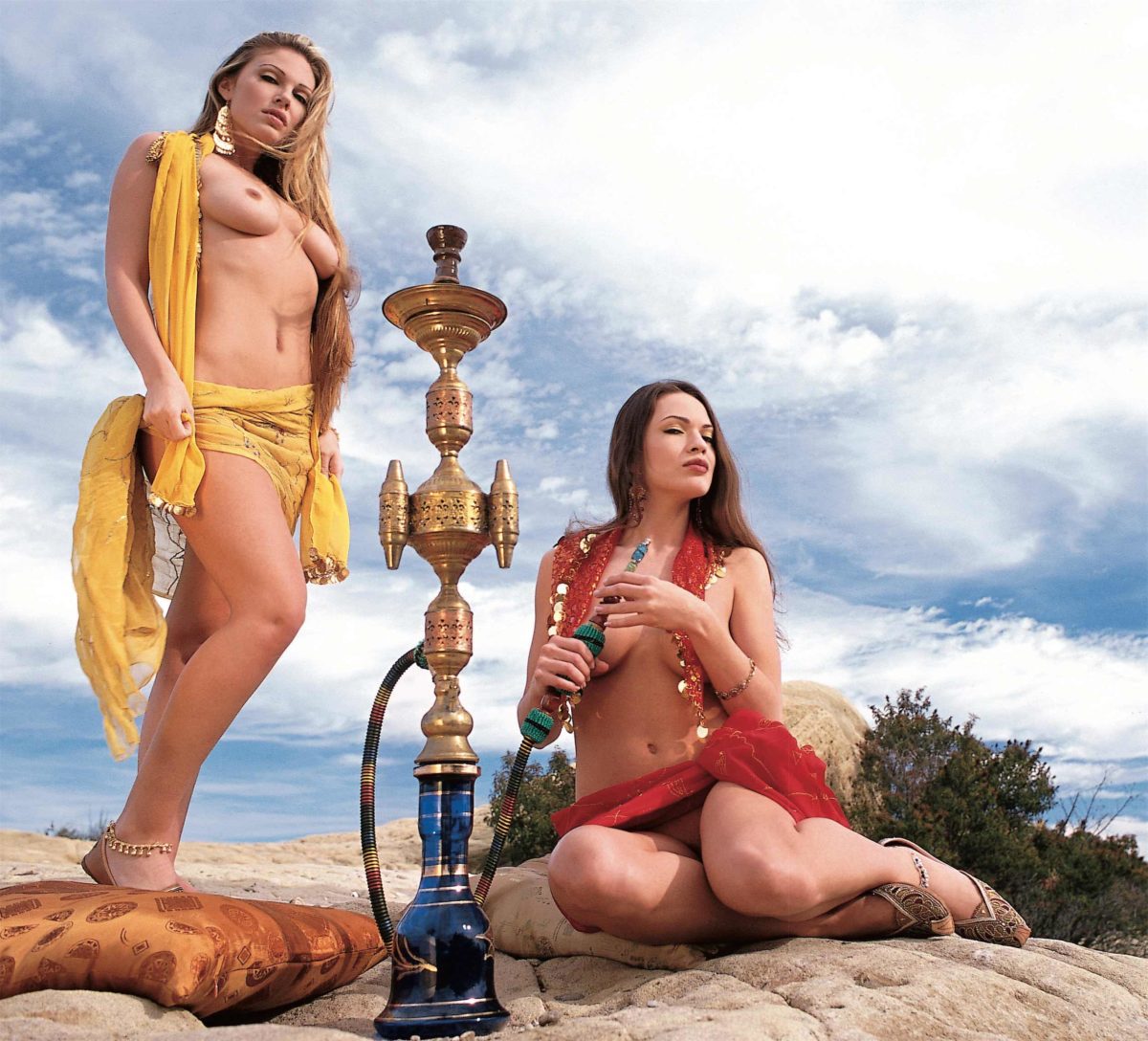 And for another thing, it also prominently displayed a variety of water pipe known as a hookah, which readers would quickly learn a lot about.