Sure, Fifty Shades of Grey was a big hit with horny housewives eager to dip their toes into kinky waters. But most red-blooded guys just need a few shades of pink to get the juices flowing. 
Exhibit A: Jessica: Shades of Pink, from the November 1982 HUSTLER.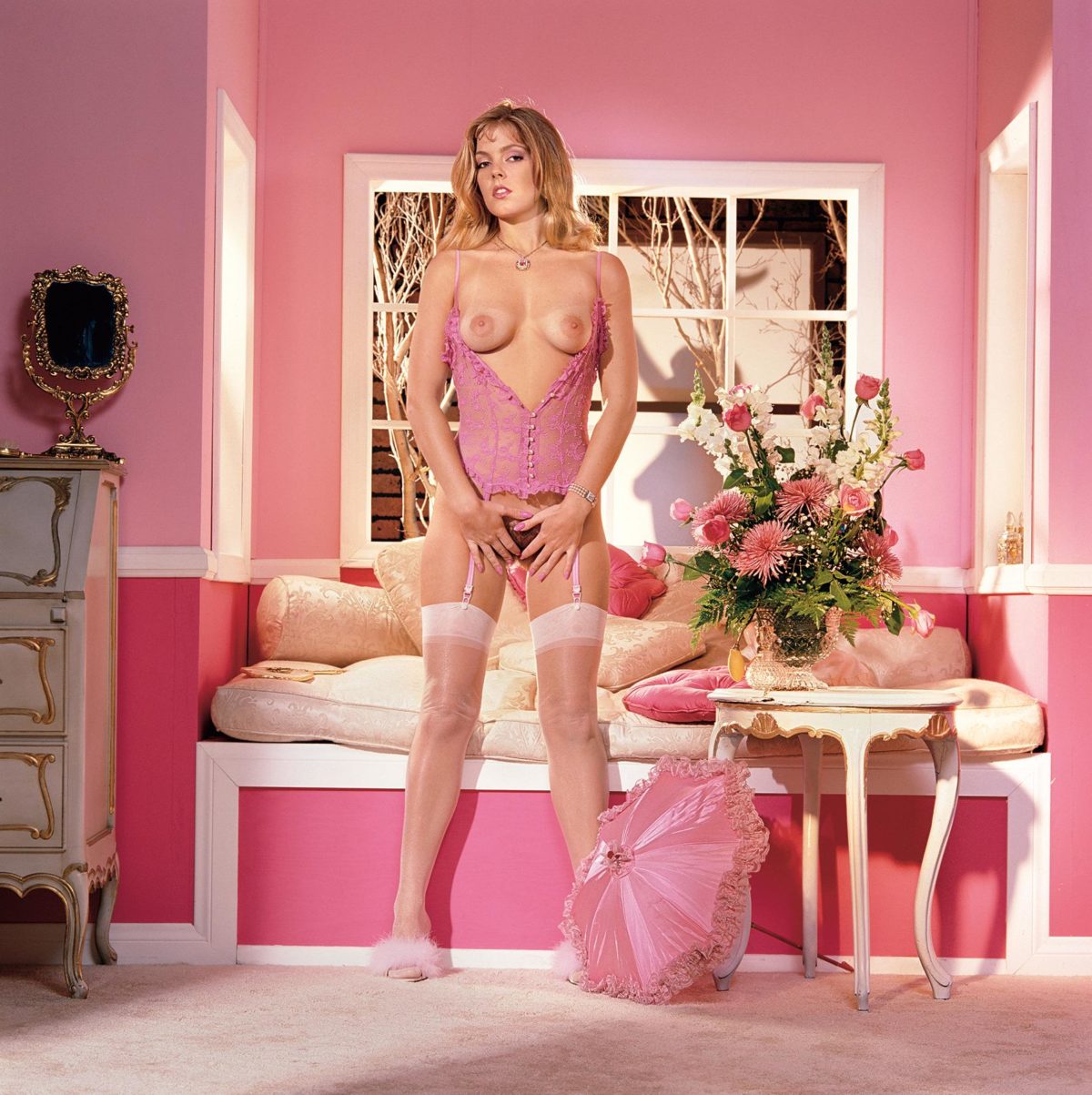 The pictorial centered around Jessica, a knockout strawberry blonde who, while on the conservative side sexually, did have one kink up her sleeve—or, rather, at her fingertips. It seems she was a bit of a Peeping Tammy who got her kicks from "accidentally" getting a peek at her next-door neighbor on occasion.