You know where you are? You're in the jungle, baby—you're gonna come!
Allow us to go a little wild as we look back at the May '85 issue of HUSTLER and, in particular, the girl-girl pictorial "Lust in the Jungle."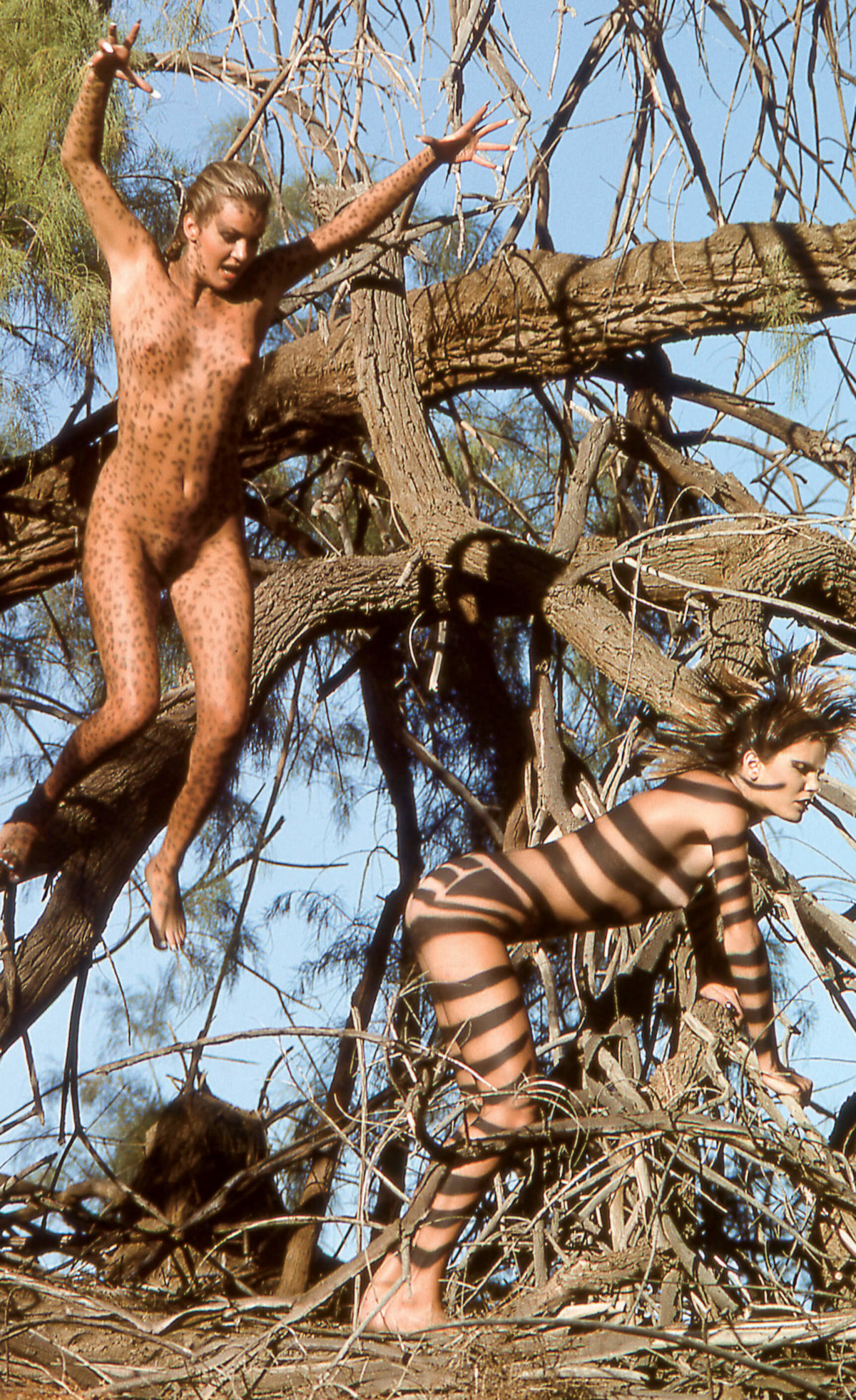 Lensed by photographer Clive McLean, the photo-set captured a pair of comely creatures in their native habitat. While the leopard and zebra would normally be predator and prey in the jungle environment, during this encounter the beautiful beasts devoured each other—and they both came away from it not just unharmed but all the better for it.