Sometimes a cigar is just a cigar. But not when it's planted between the lips of Jenna Jameson. Then it becomes an object of intense envy.
It's difficult to imagine a time when Jameson wasn't regarded as a legend of XXX. But such was the case when she appeared in the November '94 HUSTLER, in a pictorial that was smoking on a variety of levels.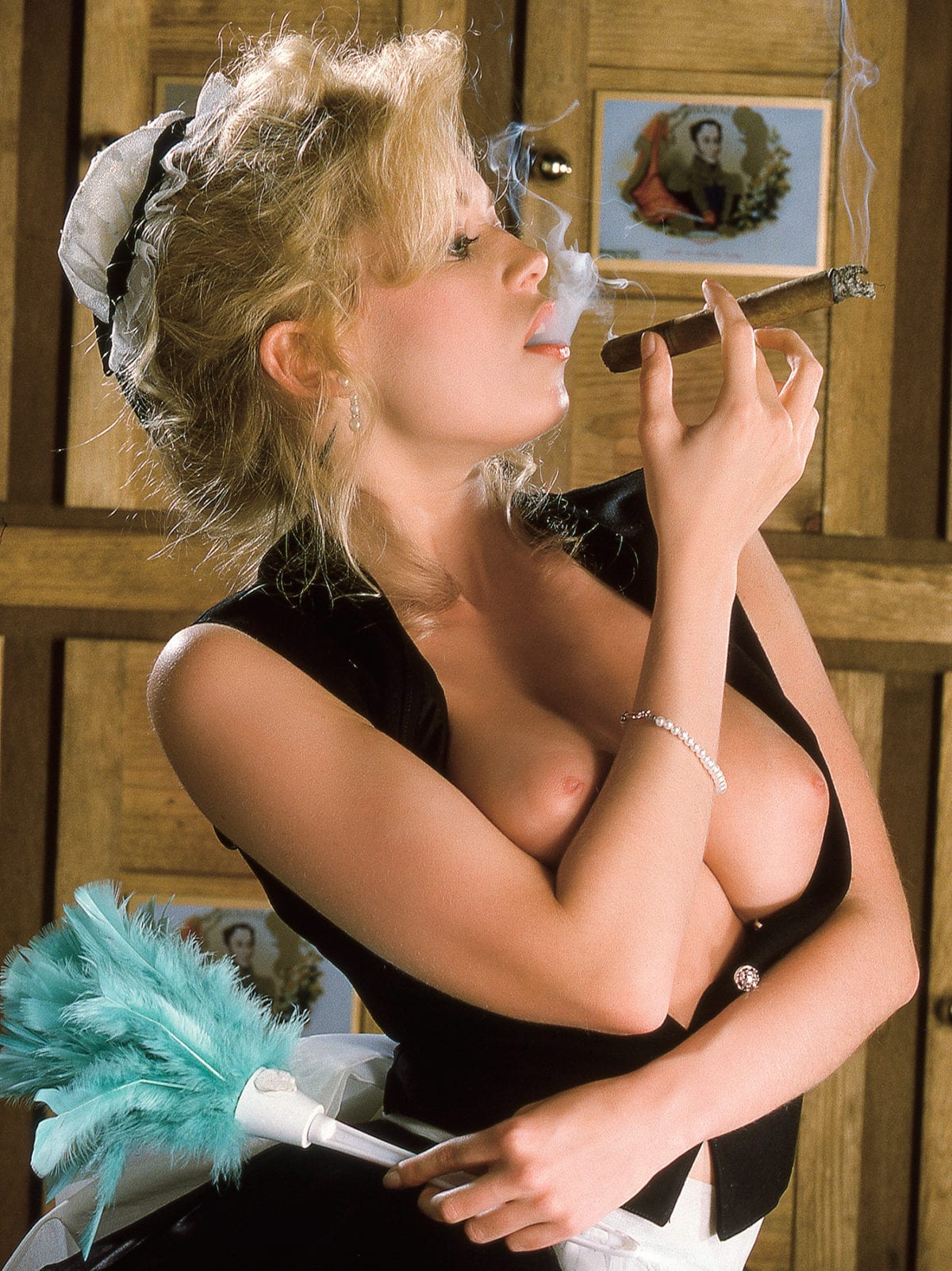 The pictorial, "Stud Finder," depicted the future porn luminary (whose star quality was already obvious) as a "20-year-old gentleman's maid" with a taste for stogies—and a distaste for guys on the effeminate end of the spectrum.