In a typical porn pictorial, if anything's getting fired off, it's a hot, sticky load from the barrel of a fleshy cum-cannon. But the August '84 HUSTLER blew readers away with a pictorial that packed serious heat in more ways than one.
Captured by photographer Clive McLean, "Lorelei: Riding Shotgun" shared the tale of a 22-year-old Southern gal who enjoyed the thrill of the hunt, whether it involved chasing down wild beasts on the trail or pursuing an untamed romp in the sack.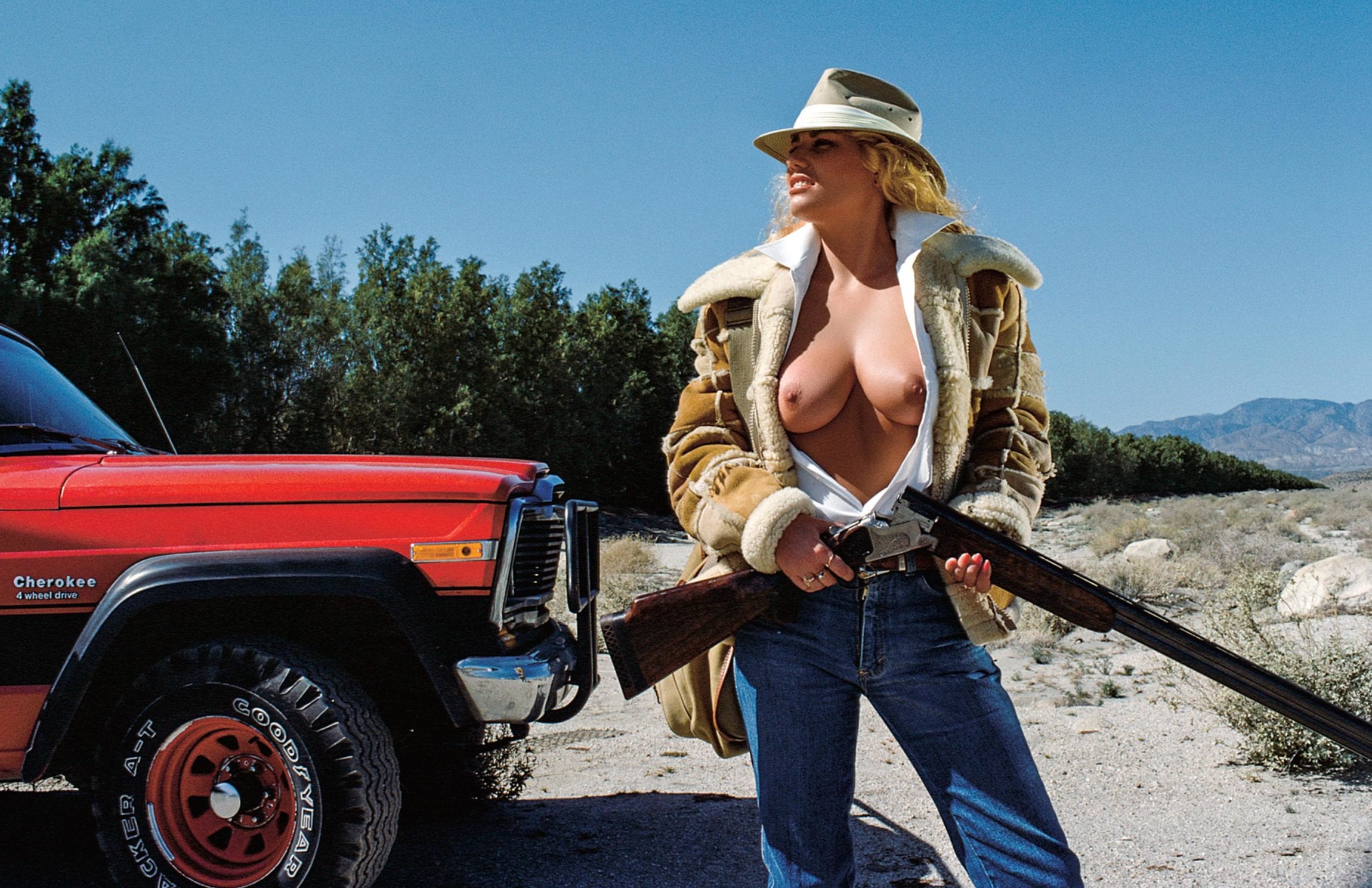 "'There's something primitive, animal-like about tracking game,'" the text accompanying the pictorial quoted Lorelei as saying.