Who among us doesn't need to take a break once in a while, especially these days? Maybe work has been too much of a grind lately. Or a lack of work is taking its mental toll as the financial anxiety mounts. Or the abundance of bad news in the world has you aching for relief. 
Or maybe you've just been fucking so much that your junk needs a much deserved time-out.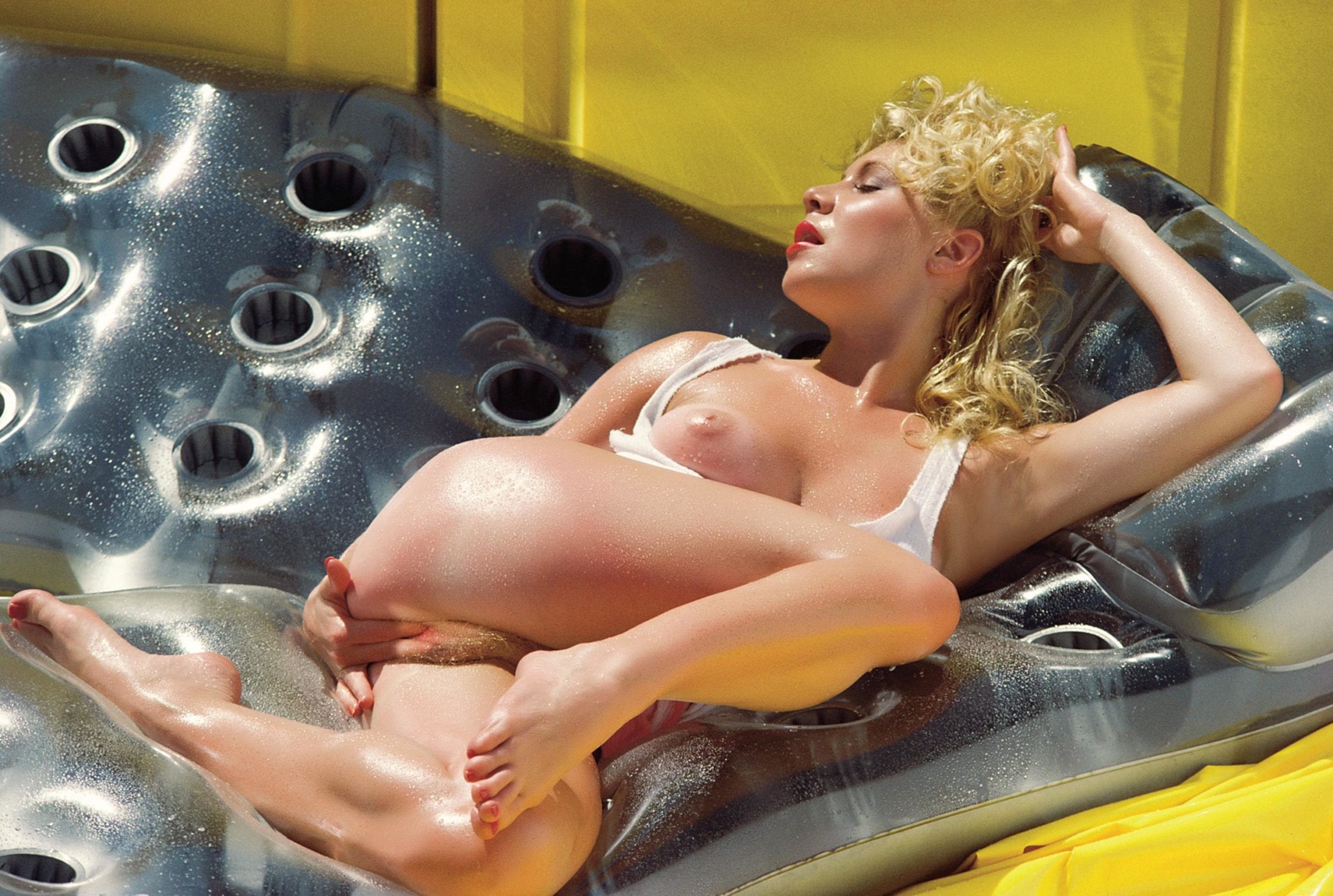 Such was the case with Carlotta, the blond beauty at the center of the May 1985 HUSTLER pictorial Hot Lips & Fingertips.