Sure, Game of Thrones was a compelling bit of television, but its stimulating mixture of dragons, swords and sex wasn't exactly original. In fact, a very similarly themed drama played out in the pages of HUSTLER years before the HBO series premiered.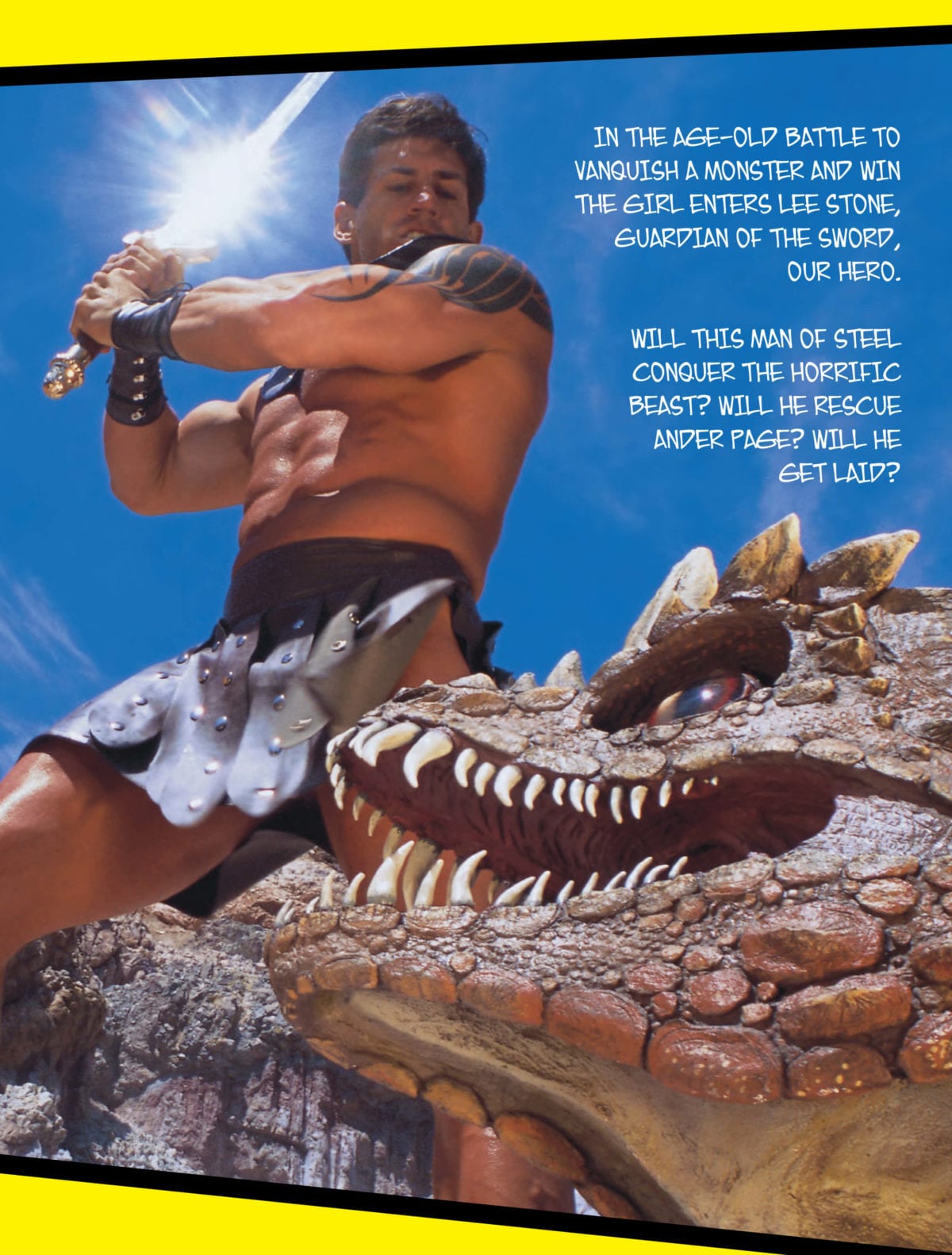 The February '04 pictorial featuring Ander Page and Lee Stone was special in a number of ways. For one, Ander Page, the sexy brunette at the center of the Matti Klatt-shot pictorial, was a smoking-hot piece of ass. But there were numerous other eye-catching elements to the pictorial. Such as the gigantic lizard creature that Ander and Lee did battle with. And some fancy sword-work. And, of course, Page taking Lee's prick in her mouth and snatch.
Oh, and the photo-set was laid out in comic-book form, adding to the geek-friendly vibe of the set.