A rooftop view overlooking the city can be quite breathtaking. Especially when that view includes a smoking-hot piece of ass who's eager to ride your cock like a pogo stick.
Such was the case with the subject of today's HUSTLER Classic, the smoldering September '03 pictorial "Avy & Dan: Roofies."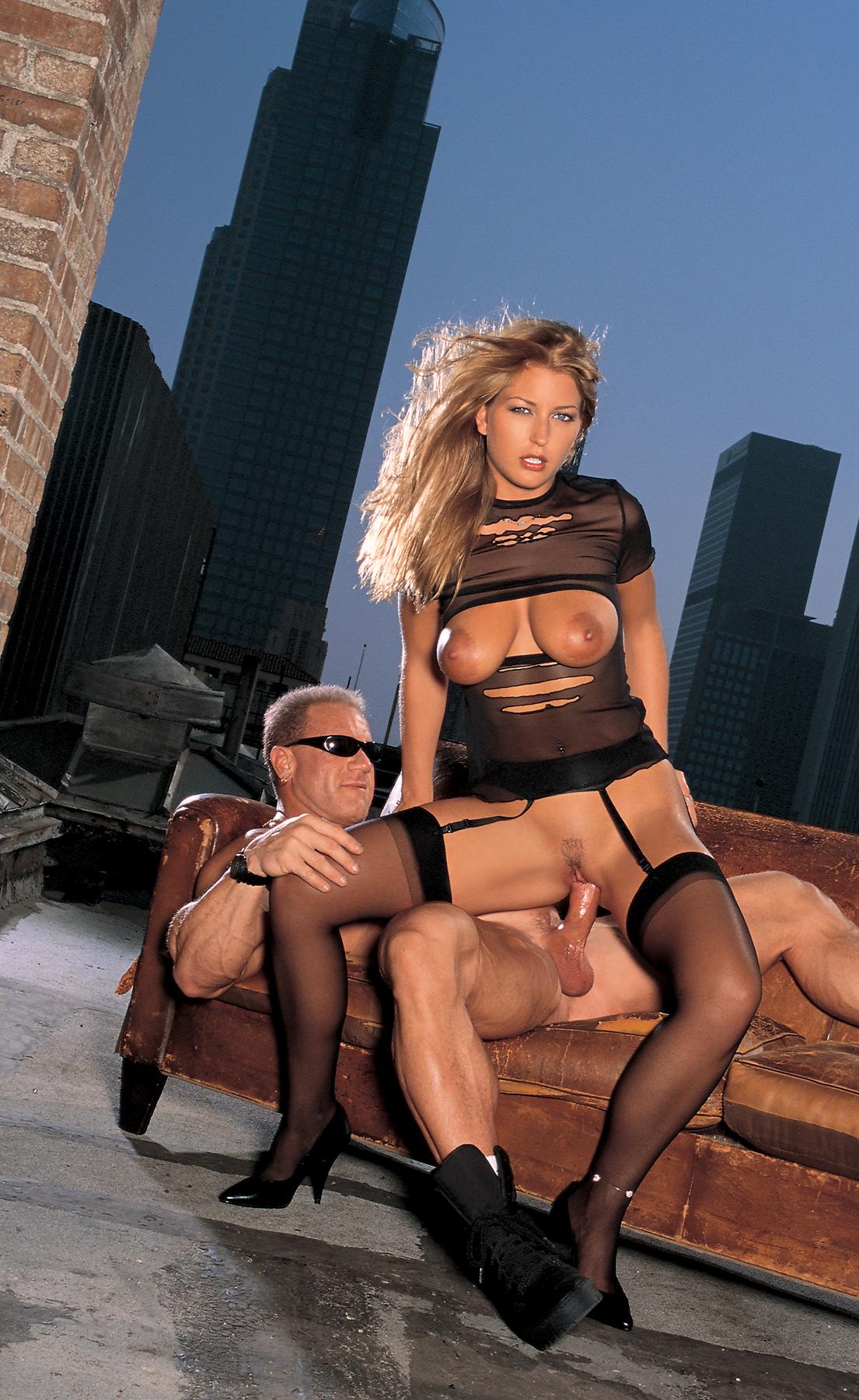 The photo-spread, lensed by photographer Matti Klatt, shared the tale of a hot-to-trot couple who enjoyed getting high—several stories high, in fact—so that they could ravage each other in broad daylight.