Sleeves hiked up to the elbows? Frizzy hair? Lacy see-through skirt? Wrist loaded down with big, flashy bracelets? Bold patterns and bright colors all around?
Like, fer sure, this was a totally tubular pictorial.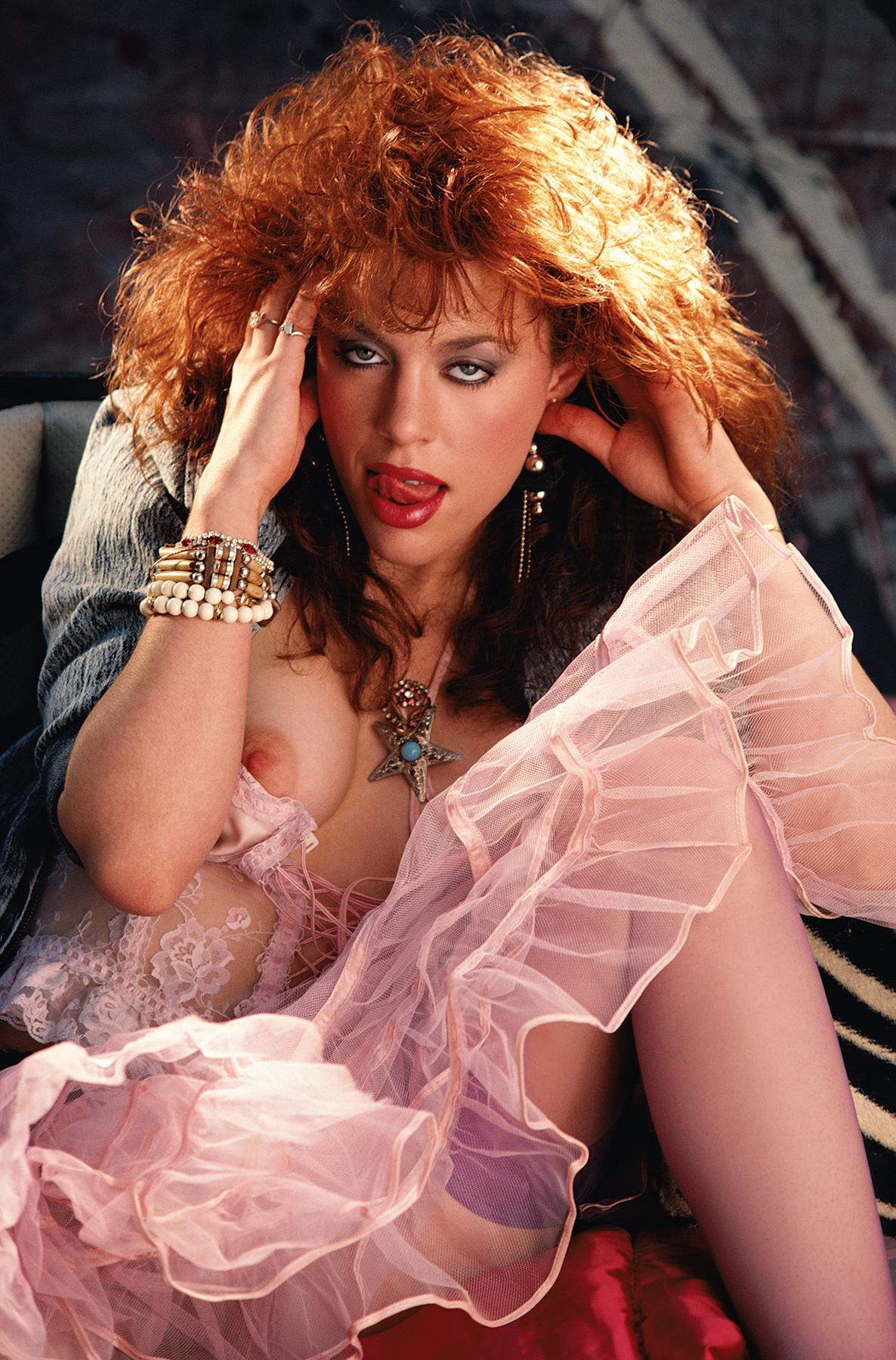 Today we travel back to the August '88 issue of America's Magazine, and specifically, the pictorial "Yva Dee: Wild Horses," which centered around a totally '80s gal who followed all the latest trends, right down to her zebra skin furniture.