Death: It's the ultimate turn-off, right? Nothing sexy about the prospect of an eternal dirt nap, is there?
Well, now, hold on a second—perhaps this topic deserves further examination before rendering judgment. Exhibit A: "The Naked…and the Dead," an especially charged pictorial from the February '78 HUSTLER.
By the time "The Naked…and the Dead" was published, "women in prison" films had already established a connection between incarceration and titillation, but not with the jarring bluntness delivered here. The cover of the issue—a Valentine's Day-themed offering that presented a naked blonde drawing her bow, Cupid-style—was in stark contrast to what was to come, though it did alert readers that the issue's contents included "HUSTLER's Most Shocking Pictorial."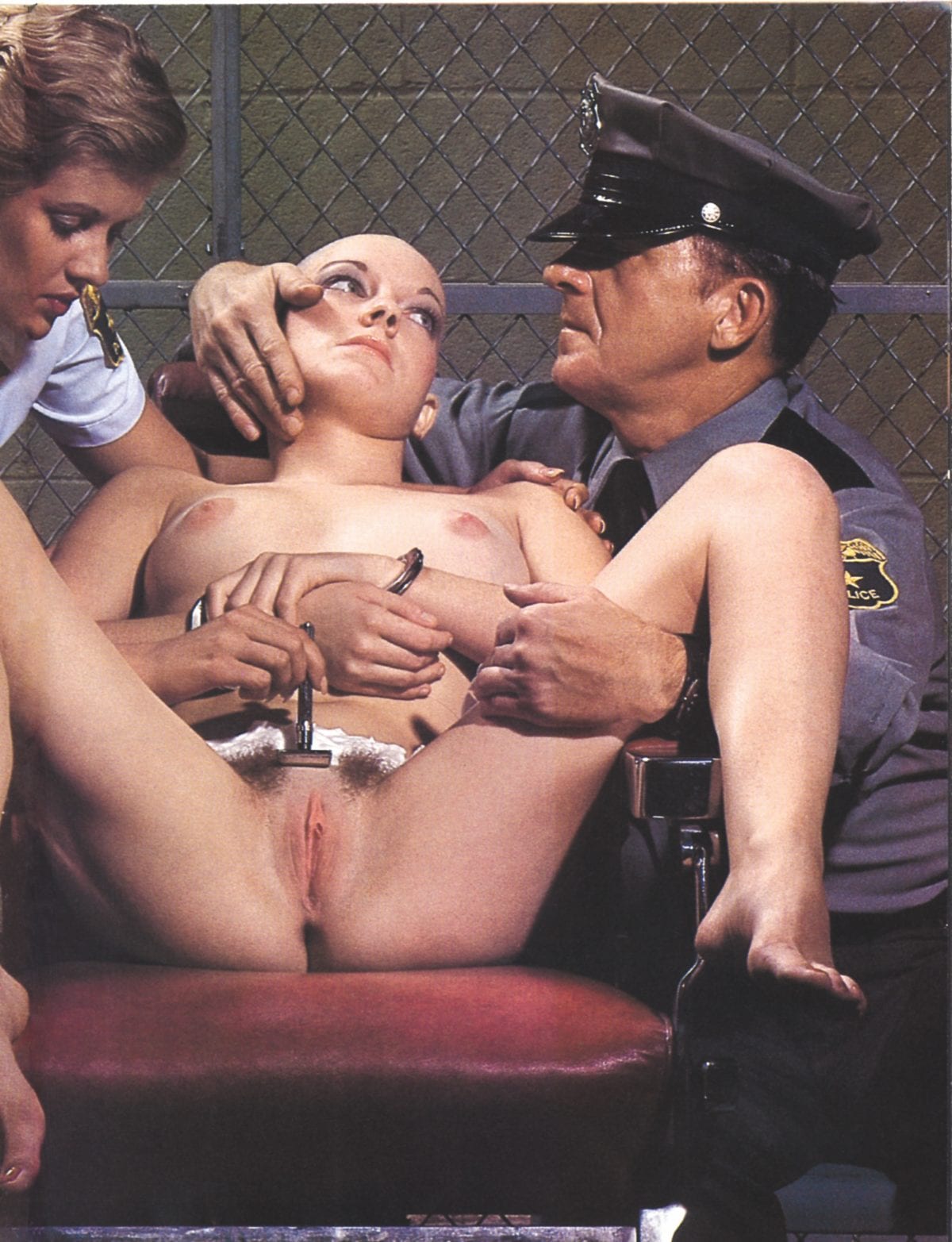 No doubt, the images were enough to generate quite the buzz, depicting a woman being sent to death via the electric chair in excruciating step-by-step detail.