Riley Nicks discusses her Lynch-happy playlist, and Cherie DeVille tells the whole Bluth about her Arrested Development fixation.
RILEY NICKS
In the beginning there was darkness. Today, 13 billion or so years later, evolution has gifted us with Riley Nicks, the devilishly demented gamer queen and sex worker who's taking teledildonics to strange new places. HUSTLERMagazine.com recently delved into Nicks' dark mind via her streaming habits, where David Lynch rubs elbows with Werner Herzog.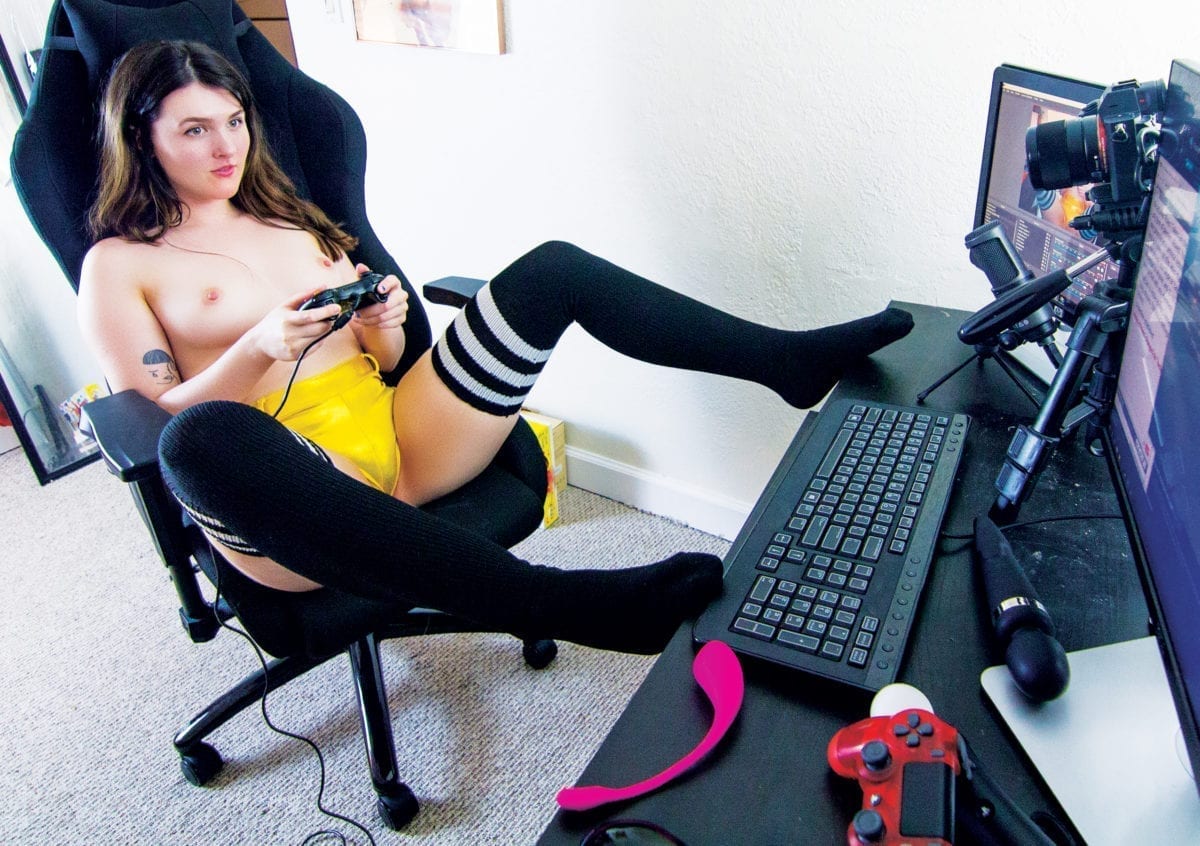 HUSTLERMagazine.com: What are your platforms of choice?
Riley Nicks: I'm a leech and use my friends' Hulu and Netflix subscriptions.
"'Bob's Burgers' and 'Adventure Time' are shows I always come back to when I need a little zone-out chill time."