Feel intimidated by your woman's get-off gadgets? Calm down and wise up; they just might be the key to a better sex life for both of you.
Take a peek inside the nightstand of any woman and don't be surprised if you find a collection of sex toys. The American female's bottom drawer has been known to contain robo-rammers, poon-pounders, clit-ticklers and jelly jammers intended to keep her hoo-ha singing like Andrea Bocelli.
And not too far off in the distance, you can bet there is some brooding bastard, none too happy with the fact that his lady's naughty bits are often getting serviced by these devices. Men have been terrified that dildos and vibrators are going to put dicks out of business presumably since cavewomen were out there filling their O-holes with petrified dinosaur turds.
This type of knee-jerk reaction to a woman's masturbatory tools is ridiculous, considering there has never been a technological uprising in all of history that has kept men from getting laid. Still, some insecure dude will inevitably accuse the missus of getting brainwashed by the Church of Dildology the next time he catches her getting stretched out by some get-me-off gadget.
Why do so many men go off the deep end when their partner reaches for a bionic bone?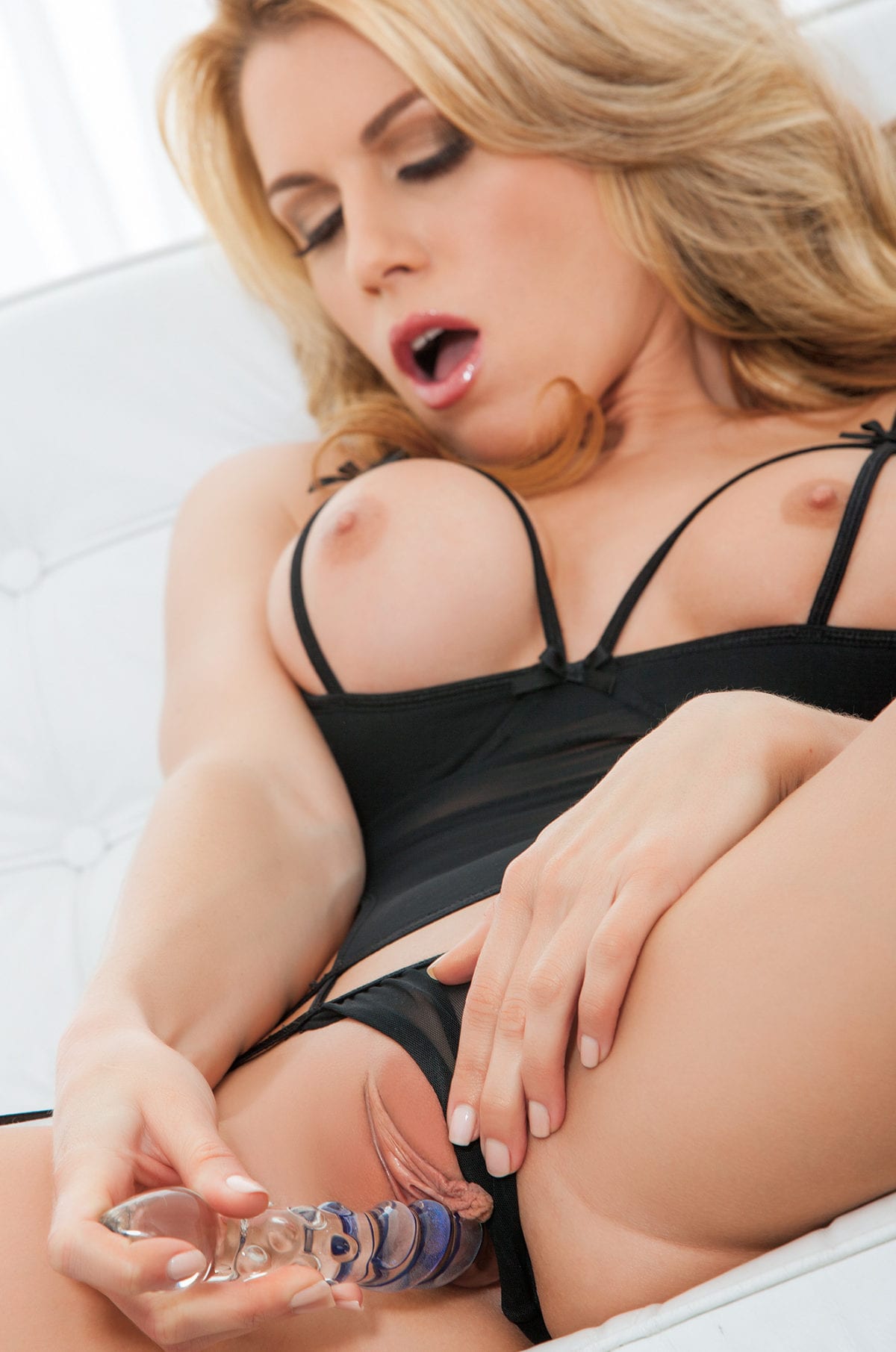 "The intimidation stems from an over-importance placed on the penis to be the sole deliverer of sexual and relational satisfaction," says Dr. Eric Sprankle, associate professor of clinical psychology and co-director of the Sexuality Studies program at Minnesota State University. "If a guy holds this belief, it makes sense he'll be insecure. He'll compare himself to the collection of toys in terms of size and function, and can easily feel 'less than,' because his penis isn't seven inches with three vibrating speeds. Sexual and relationship satisfaction are larger than a penis. You have more body parts that can provide pleasure. You offer a relationship more than a few inches of flesh."