Celebrated ink-slinger Carlos Torres is a modern master of the black and gray tattoo style but his studio, The Raven and the Wolves, is also a creative hive where he and his colleagues inspire each other to reach greater heights in tattooing, fine art and beyond.
When people think of tattoo artists, they usually picture someone covered head to toe in colorful ink, an assortment of piercings and the kind of brash personality that makes for good reality TV drama. If those same people were to meet Carlos Torres, they probably wouldn't guess that he's a tattooer—much less one of the best on the planet.
In fact, Torres and his tattoos share quite a bit in common. They're both a lot more complex than they initially seem, they're both admired by gaggles of fans around the world and they're both rooted heavily in the origins of L.A.'s fine-line black and gray tattooing history, despite leaning more toward fine art that's fit for a gallery these days.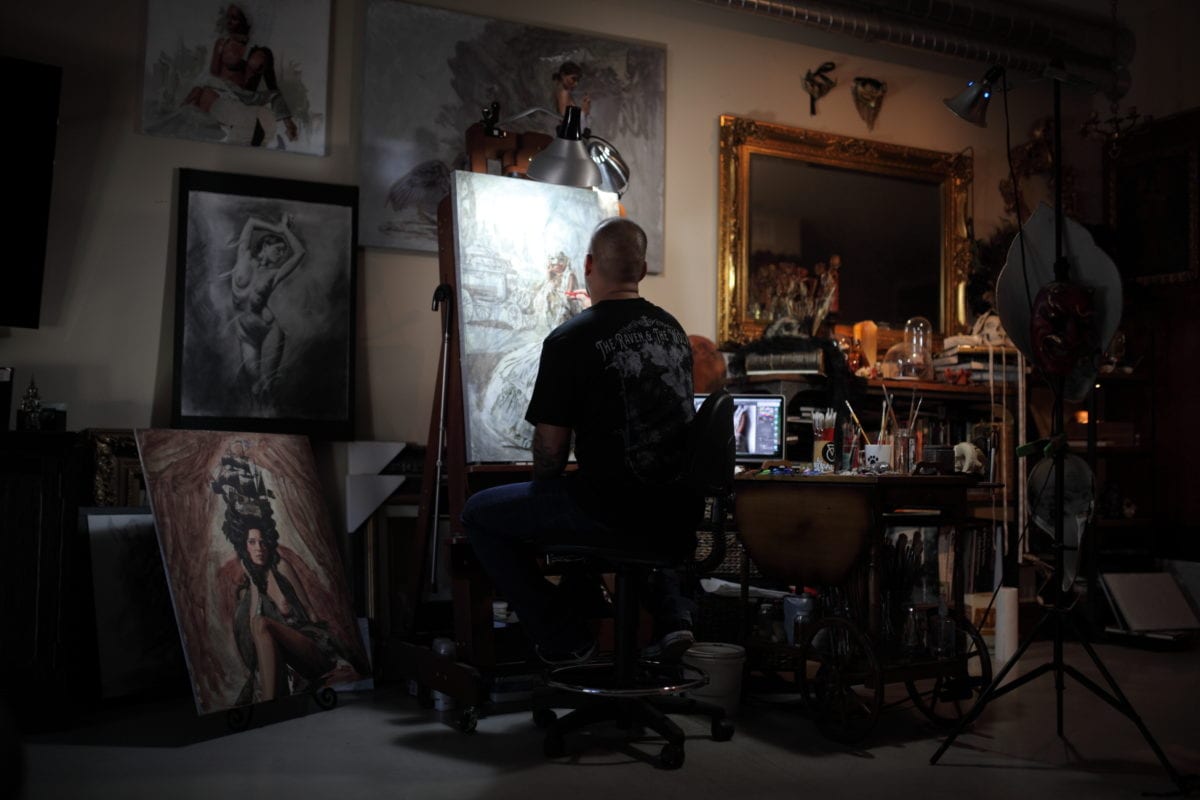 But the mild-mannered 42-year-old who can often be found walking his pet husky, Mika, through Long Beach, California, is more than just a friendly neighbor. He's also one of the most in-demand artists in the world and frequently gets to live out his childhood dreams of traveling the globe to work on his clients.