The BBW category represents a major portion of the porn market, but plus-size performers often face challenges in the industry. Some of our favorite Big, Beautiful Women share their stories.
One reason why porn is amazing is because it includes so many unique, talented and gorgeous individuals—and multitudes of genres for them to explore. There is always a niche, category and flavor for every appetite.
I want to take a moment and celebrate one particularly fabulous group of performers—the women who work in the Big Beautiful Woman (BBW) realm. Sit back and enjoy (and learn a little something) as they share their dream scenes and discuss the specific issues that BBW performers face.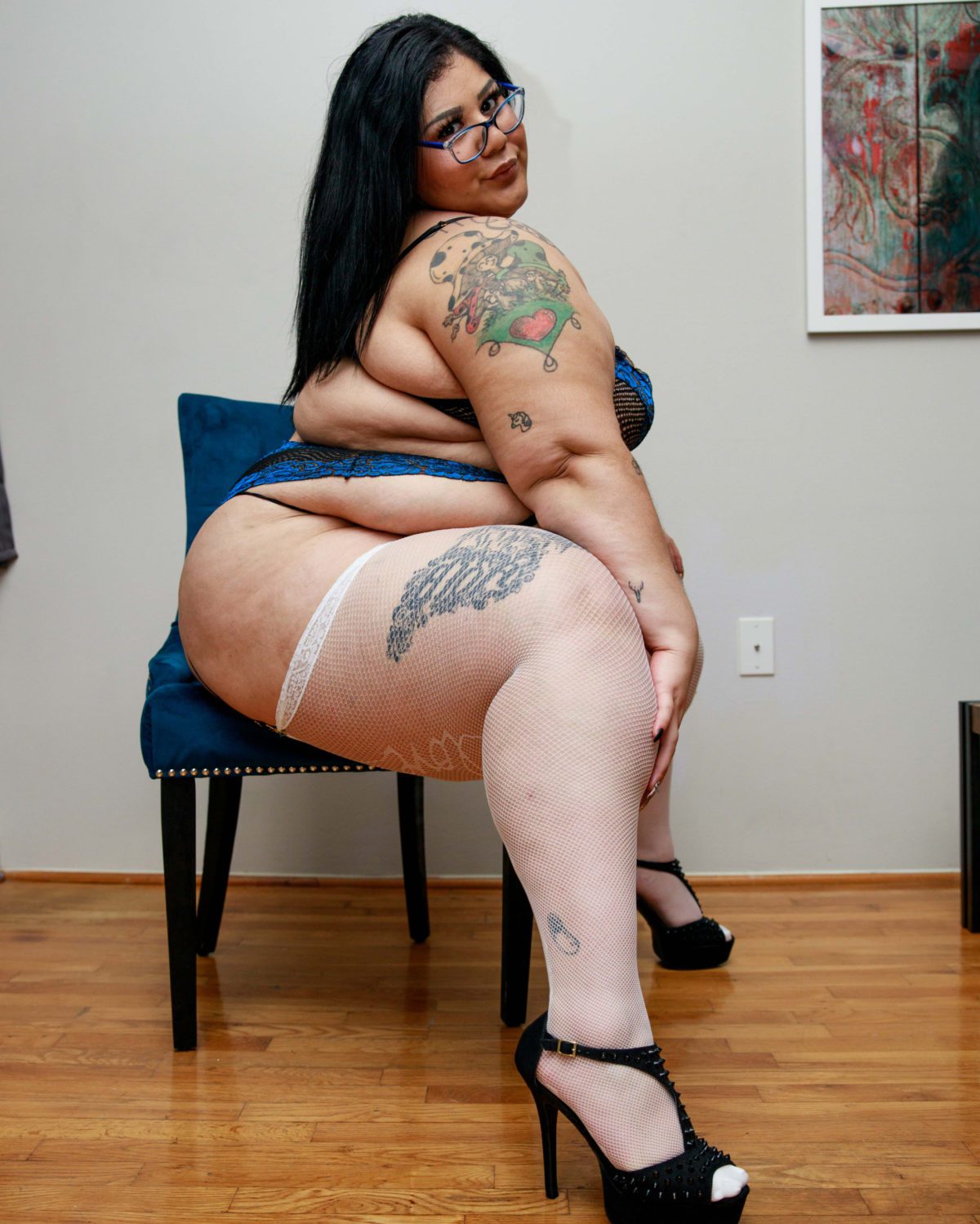 HUSTLERMagazine.com: What do your fans most know you for?
SYDNEY SCREAMS: I think I'm most known for my belly and my performance abilities! I've got a soft, squishy belly that hangs, and I love when people play with it. I am primarily a fetish performer, so a lot of my fans know me to shoot some of the more unusual types of content, such as weight gain encouragement, feet, vore [a fetish revolving around the desire to consume or be consumed], futanari [hermaphrodite fetish], lipstick and stuck fetishes. Recently, I've started producing more of my own XXX hardcore content, so I'm finding new fans that love my sex scenes, then realize all the different types of fetishes I cater to and become hooked to my other types of content. I've been told by producers that I've got one of the best mouths for dirty talking, femdom and roleplay, and I'd say my fans would agree!
SARA STAR: My fans know I'm pretty adventurous. I'm definitely a "try anything once" type of performer! If I wasn't sure how I felt about it, I might try it a second time. I love pushing and challenging myself to explore things sexually, even if it's not a fiscal success. Maybe it's the dopamine rush of chasing a bigger orgasm, but I really like to try new things.
VICKY PLUSH: My fans know me best because of my huge booty and the vitiligo I have in it (they love those patches), also because I give the most sensual and sexy BJs on camera. (Between you and me, in private life too!) They also say that I am so easy to talk to and [fans] also [enjoy her work] because I am always on point in my videos. And my accent—they love my strong accent when I talk.