When it comes to making a bold impression, these close-cropped beauties are on the razor's edge of eroticism.
It takes guts and confidence to be an adult entertainer. It also requires those same qualities to rock a bald or buzzed hairstyle. And when a woman does both…well, that is sexy courage personified.
I had the pleasure of interviewing a group of gorgeous performers that have decided to bare it all (and I'm not just talking about being naked). Read on to find out what all the buzz is about…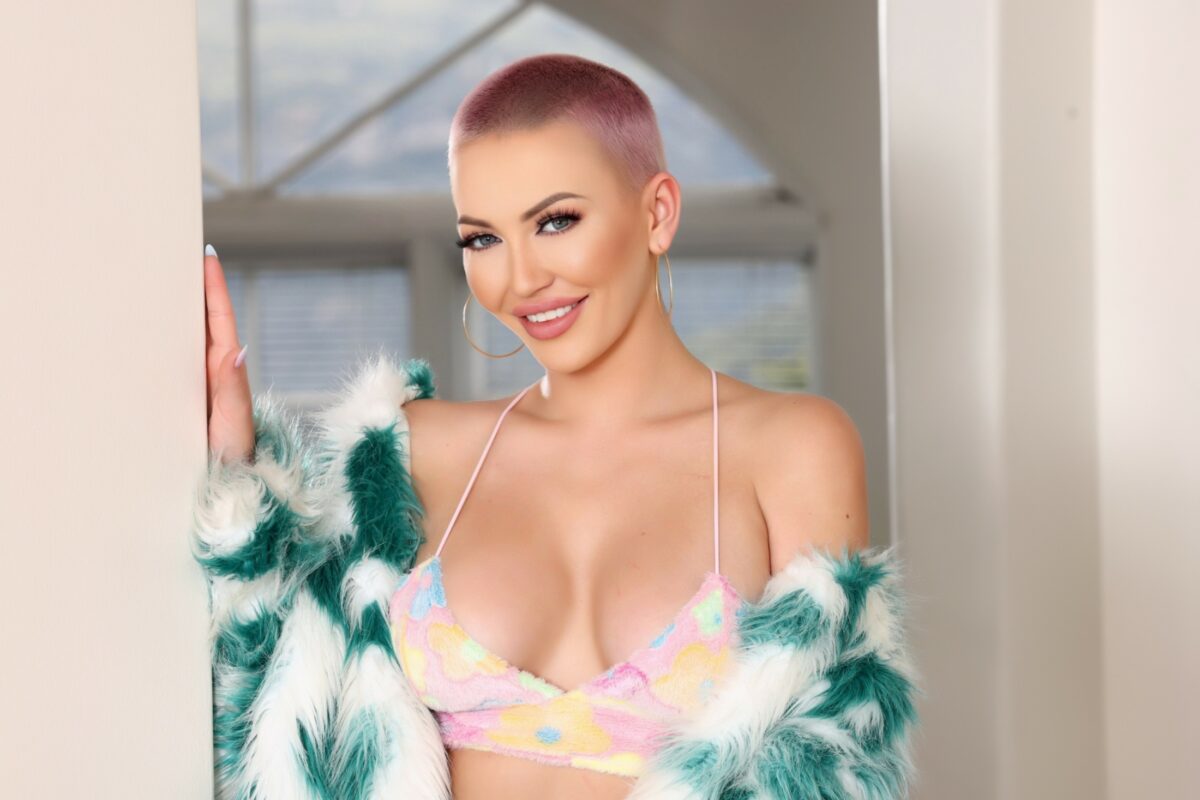 HUSTLERMagazine.com: When did you decide to rock this hairstyle?
Deja Marie: I decided to cut my hair short/bald in 2013 after the passing of my father. I felt like I needed a change and to shed myself of old memories.
Adira Allure: My first shave was this last March, not long before I turned 28 on the 16th. I had been struggling with the damage to my hair from over-bleaching and using extensions, and one morning—I just woke up and had a gut feeling to shave my head. I remember calling my best friend and fellow performer Eve Marlowe and asking her what she thought. She told me, "I think it's a great idea but you should probably ask a few other people what they think, because this might be the blind leading the blind." LOL! I've never felt more beautiful so I think we were right, but who knows.
GirlBotDiv: I've done it before and wanted head-shaving/bald content! I did a scene with Jane Judge where she was my stylist, and it was so fun and so hot. Jane's an incredibly fun shoot partner and we wanted to go full bald. It was a blast!