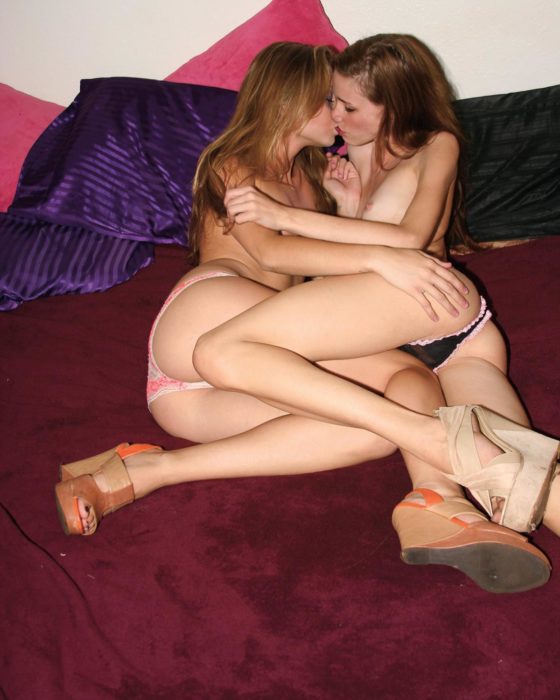 My nipples always get perky when someone licks my kitty kat.
About Sabrina & Samatha
It's again time to rave that two Beavers are better than one. In pink panties, very briefly, is Sabrina, 20, a 5-foot-6 nursing student from Trenton, New Jersey. Her lithe, 2-inch-taller partner is Samatha, 19, a "very bi" receptionist from Clearwater, Florida. What's perfectly clear is that these hot chicks clicked as a shutterbug clicked away. "I'm an open-minded, strong-willed, bisexual diva," Sabrina coos. "You have to keep your sex life different or it'll get boring," Samatha reckons. "I love being fucked by a guy, but I have my best orgasms when a girl is eating me out." Props to the ravenous duo for getting buck naked and letting us watch them dine.
Photos by Friend
---
Find Sabrina & Samatha In