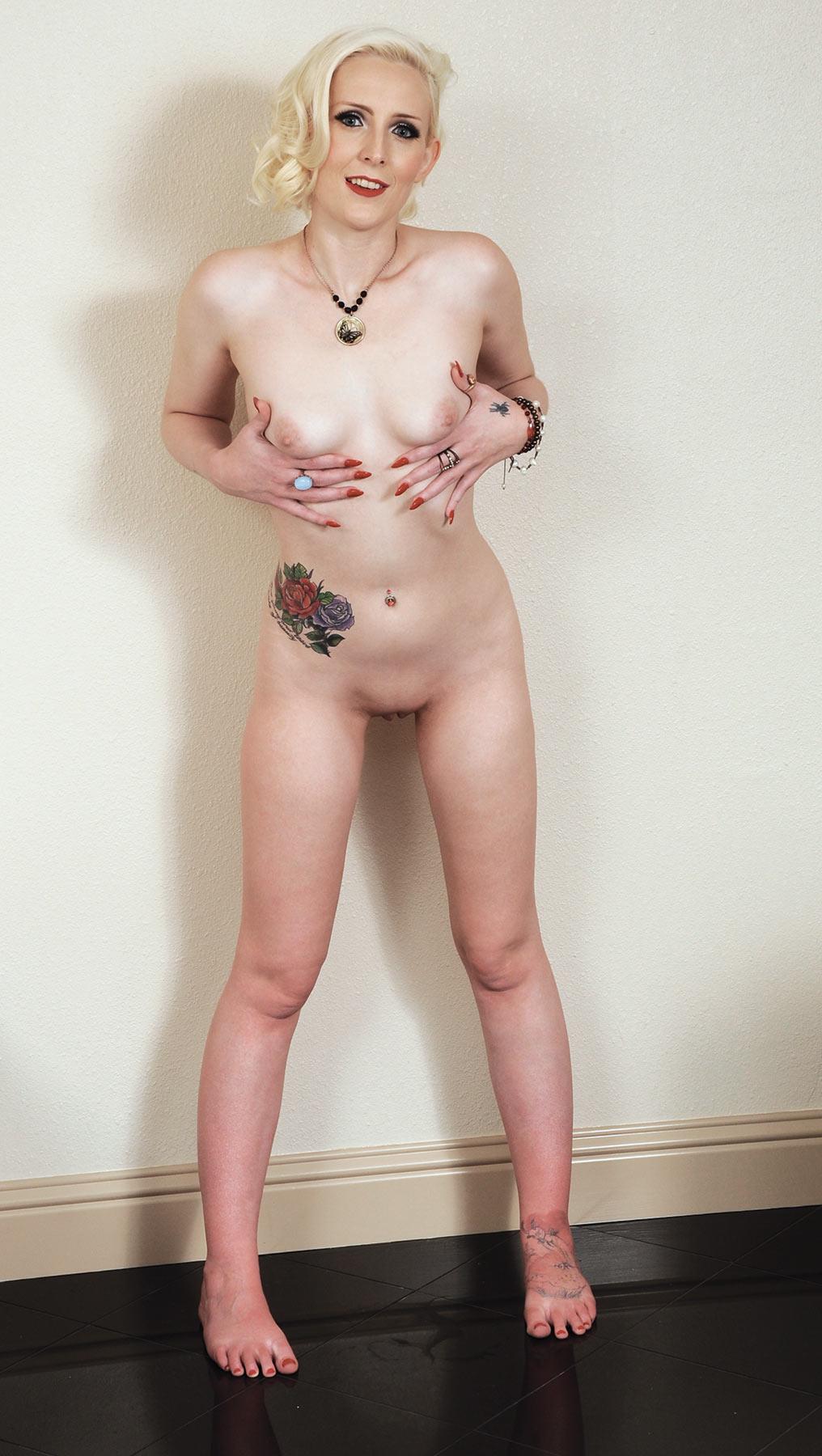 Anal sex is amazing. I have some of my best orgasms that way. I also love the idea of my partner—or partners—being able to fill all of my holes.One of my fantasies is having blood poured all over my naked body during sex. Another is blowing and fucking at least 20 hot guys in a gangbang video.
About Lily Lovecraft
"I'm kind, caring, understanding, fun-loving, spontaneous and adventurous," declares Lily Lovecraft, 27, from Parker, Colorado. We'll toss in multitalented thanks to her fave hobbies—breeding and training dogs, singing, dancing and painting. The 5-foot-7 "fetishist and lifestyler" also digs making clothes, but she savors not wearing any: "I love my body and look, and I like other people getting to enjoy it with me. My hero is Bettie Page, and my life goal is to become a sex symbol and the face of fetish." Lily, a BDSM aficionada whose naughty talents are headed by "deep-throating and eating ass," is well on her way: "I'm hedro-flexible [predominantly straight with bi inclinations], kinky, wild, seductive and animalistic. To me, sex is all about losing yourself in the moment of absolute pleasure and pain, to be truly free from reality and consumed by fantasy. You become anyone you want to be and give permission for others to do the same." Lily does all that and more as a legal courtesan at the Sagebrush Ranch outside Carson City, Nevada. But the Placebo, Metric and Motion City Soundtrack fan isn't strictly for hire: "I love to get all dressed up and hit a goth club to hang out. I look for hot guys I can blow behind the club or see how many girls I can make out with in one night." Lily Lovecraft is bound to make it big!
---