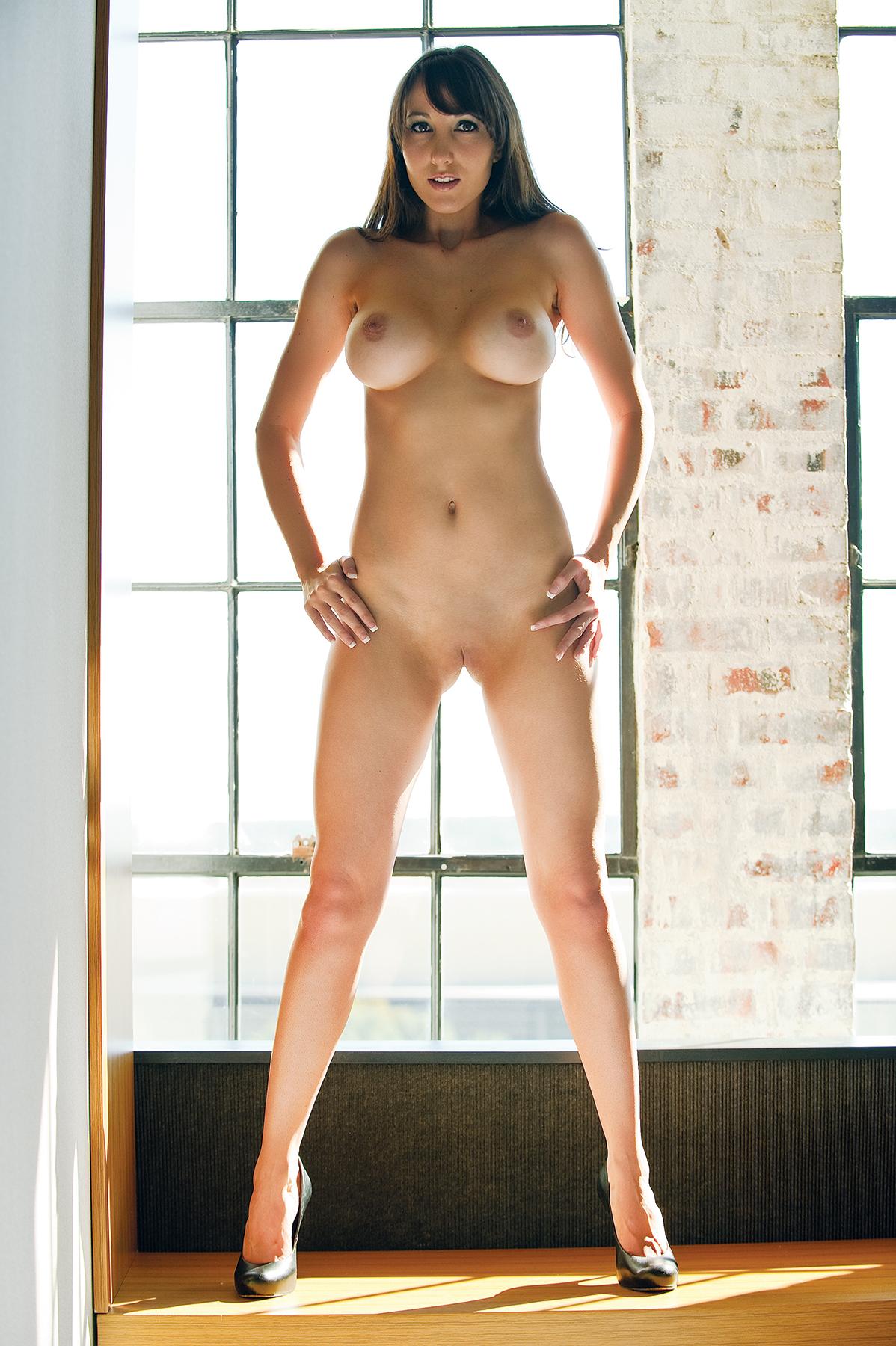 If I get to be a layout model, I'd like to thank Larry Flynt by stepping into his office—butt naked!
About Lane Elizabeth
"I love flashing my boobs at Mardi Gras and showing the whole enchilada everywhere else," trumpets mesmerizing Lane Elizabeth, a "sweet party girl" and die-hard exhibitionist out of Mesquite, Texas. We're tickled pink that "everywhere else" includes periodic peeks in the certified hottie's favorite skin mag, which rewards its immodest revelers with moolah, not beads. But Lane, who'll be blowing out 29 birthday candles in January, is eye candy with a twist. "I'm a marshmallow fanatic," the 5-foot-8 morsel relates. She's also a "shopping, clubbing, movies, Dr. Phil and going out to eat" aficionada with a hearty sexual appetite. "I'm bi but partial to the penis," Lane fesses up. "I'm also very dominant, and everything I do in bed and other places can get kinky. Here's one of my kicks. I put a collar around a guy's neck and 'walk' him to my pussy." Now Lane hopes to collar a Beaver's loftiest goal: "I'd love to be picked for a layout worth up to $2,500." Hey, folks, is Lane Elizabeth worthy?
---