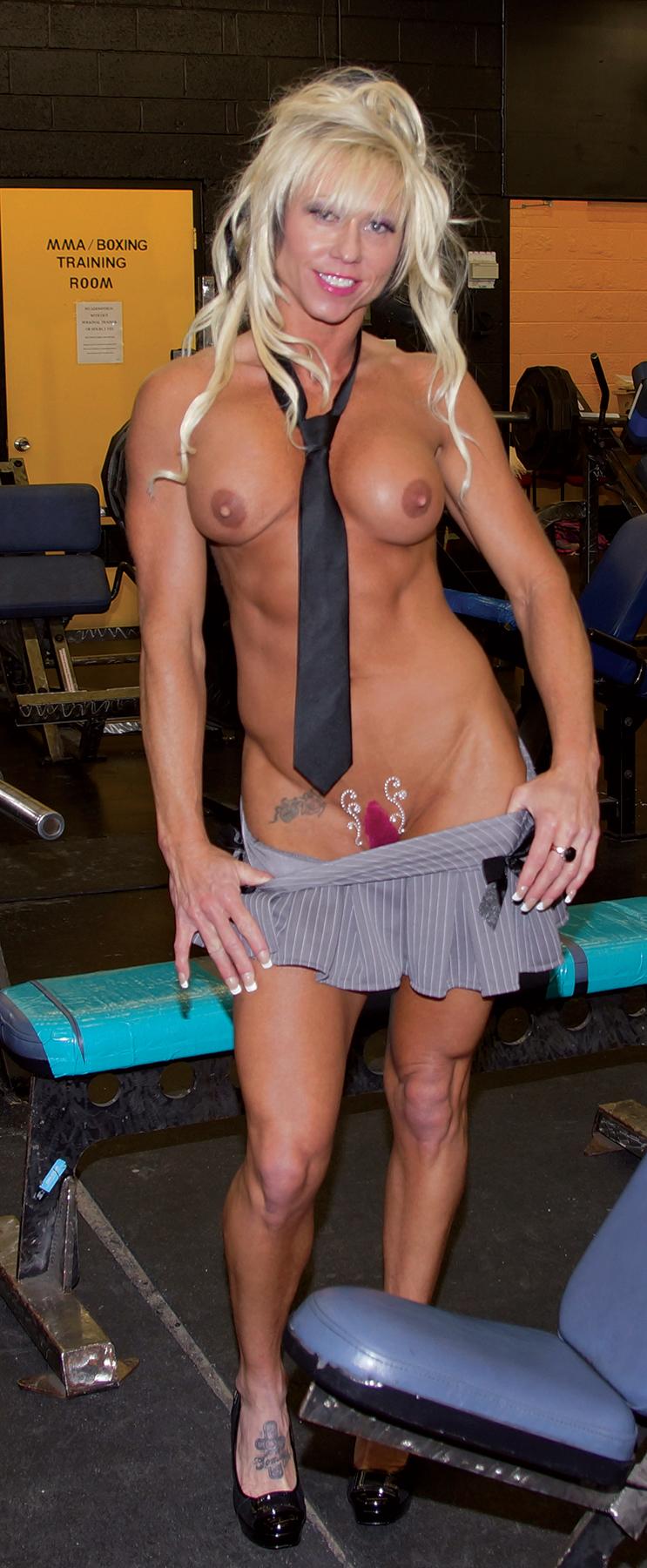 My favorite position is all of them and then some. But first I like to run my tongue up and down a nice hard cock and then slide it deep down my throat. Yummy!
About Jade
"I've always been a sensual, sexual and outgoing woman," proclaims Jade, 47, a bachelor-party entertainer from Royal Oak, Michigan. "Being in front of a camera always makes me hot to be nude, but showing off my juicy pussy in HUSTLER Magazine would be the ultimate affirmation of my modeling ability. I'm constantly working out to look and feel better."
The 5-foot-7 fitness aficionada is definitely frisky. "I'm fun to be around, the life of the party," Jade adds, especially when she's in the mood for an amorous workout. "I like to watch a good movie that leads into a good fucking. I can watch the Rocky movies over and over." She's also fond of Tesla, AC/DC, The Three Tenors, and virtuoso lovers.
"I like all types of sexual experiences," Jade discloses. "I strive to give everyone a wild and good feeling, but I demand that they know what to do to make my horny pussy squirt. I'm very strong willed. I always get what I want, which is why I like oral sex so much and what it leads to." That revelation takes us to her biggest claim to fame: "I've had sex in a church confessional," the diehard exhibitionist fesses up, but she seems eager to be an entire congregation's jezebel. "My fantasy is to be in a gangbang," Jade exults.
Photos by Friend
---