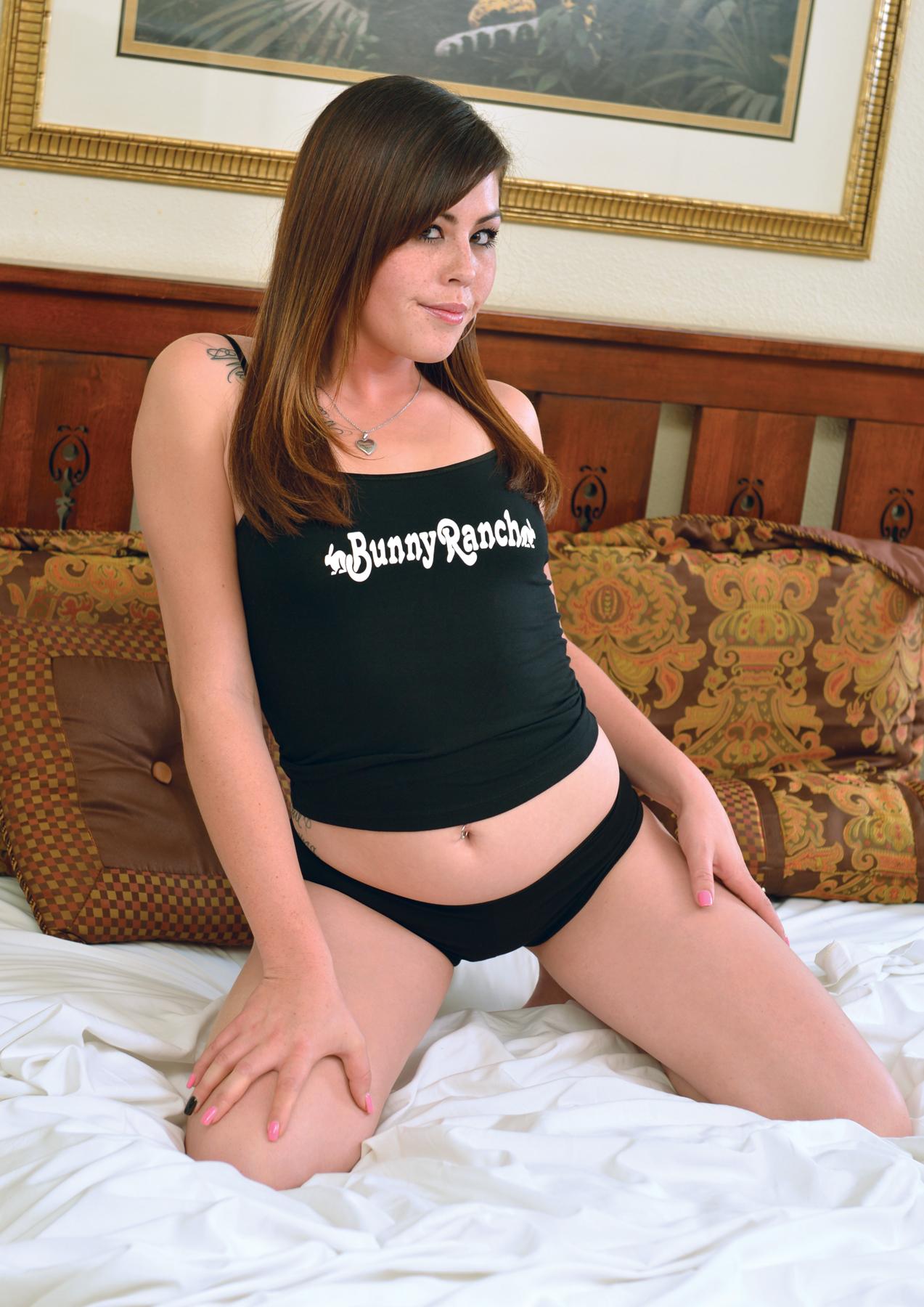 I aim to please everyone who comes into my room. I'm open to anything.
About Asia Foxx
"There are two Xs in my name, and I'm currently working on the third," announces this installment's second aspiring nude model. Meet 24-year-old Asia Foxx, who was born in Seoul, South Korea, and holes up in Phoenix, Arizona, when she isn't on call at the Moonlite Bunny Ranch in northern Nevada. "I love meeting new people and pleasing them," Asia relates."Some – times it feels like a blind date. The customers can see my pictures on the BunnyRanch website, but I haven't seen them."
Here's a little insight from the 5-foot-6 courtesan, whose specialties are "great blowjobs" and the Girlfriend Experience: "I'm an outgoing, humble, intelligent lady. I love to read, and I love to laugh. My favorite TV show at the moment is 2 Broke Girls. It's hilarious. My favorite singers are Jhené Aiko, Trey Songz and The Weekend, and I love Korean food and Italian pasta dishes." Plucking key entreés from her amorous menu, Asia asserts, "I enjoy sex with men, women and couples. I have a lot of energy, and it's a great workout. I prefer doggy-style, but guys can fuck me any way they like. There's something I haven't done yet. It's for sale. The highest bidder can take my anal virginity." That will surely be an epic booty call.
—Photos by JMR Foto
---