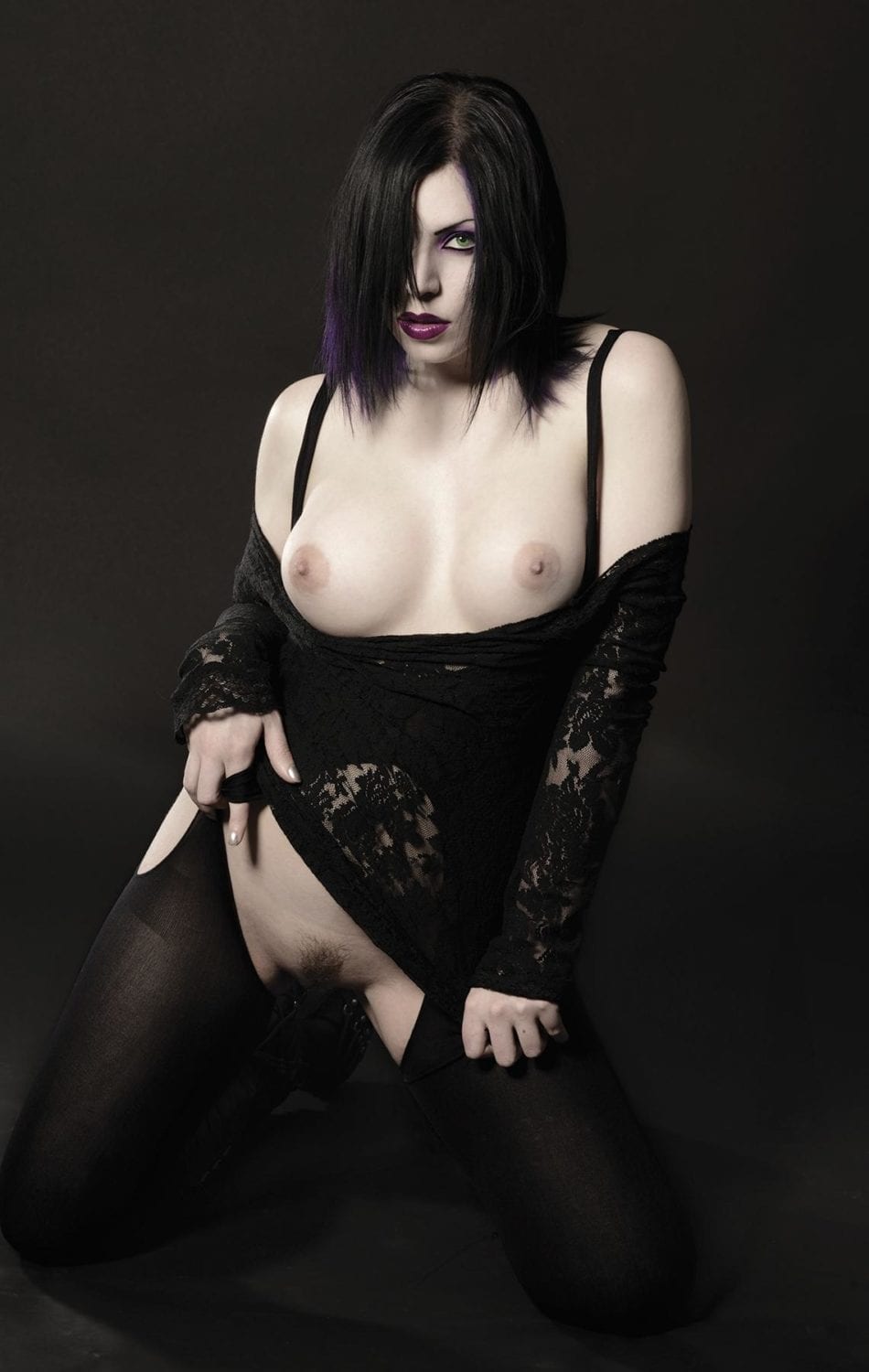 My kinkiest fantasy is to do a nude role-play as one of Lucifer's queens of hell - wearing jet-black contact lenses, horns, fangs, claws, the works!
About Aivalia Do'Urden
"Nudity is something I strongly support," announces Aivalia Do'Urden, 24, a "stubborn, confident and logical" graphic designer from Hellam, Pennsylvania. "I went streaking in the neighborhood once or twice during my teen years, and I've been to a few parties where pretty much everyone was naked. I also sleep naked every night. One place i'd like to be nude is any sort of political event just to see what would happen."
The 5-foot-3 bi gal is one busy Beaver. Her passions range from painting and drawing to video games, cheesy horror movies, 1990s cartoons, music (topped by Maynard James Keenan and his "brilliant bands Puscifer, Tool and A Perfect Circle"), reading, fine wines, dabbling in burlesque, and sex.
"I'm a seductive sadist and masochist," Aivalia avows, "so rough play is a must. I'm very flexible – except when I'm wearing a steel-boned corset – and I have an insatiable oral fixation, particularly with piercings."
Aivalia sure has piercing eyes, but she's found a helluva way to divert attention elsewhere.
Photos by Black Metal Larry
---