The Saga of Sex Work in America.
On an isolated ranch in Bush, Louisiana, far from her beloved New Orleans, Norma Wallace cradled a gun and a broken heart as she dialed her sister-in-law's number. Wayne Bernard, the dashing husband 39 years her junior, had gone missing again, his attention focused on a burgeoning relationship with a young single mother. Norma was devastated. Once the most influential landlady, or madam, in all of Louisiana—her little black book a ledger of infamy—she now felt her power slip away, along with her youth.
Her political influence and allure for beautiful young men had changed with the seasons. Gone were the boxers, gangsters and policemen she once called lovers. While on the phone, she pulled the trigger, firing off two shots, and on December 14, 1974, Norma Wallace, the last great American madam, passed away.
A little bit of New Orleans died that night, as did an important part of the history of the American underworld. Norma Wallace came to the Big Easy in 1916, when a fling with a crib girl cost as little as 25 cents, just shy of five bucks today. In the preceding century crib posts were a common, undeniably shady part of the red-light districts in major cities: Scantily dressed girls flaunted their wares in the windows and doorways of ramshackle huts, which were often furnished only with a filthy mattress.
They were cheap, but far from cheerful. Girls would maintain a high turnover for minimal rates. Many of them didn't even own day wear and so were stuck to their posts around the clock. This was the face of poverty and desperation. But Norma Wallace knew there was a market for something more upscale; she wanted to be a madam.
Within a few years she was running the most infamous brothels in the city, where her ladies charged $25 for the basics, the equivalent of a week's working wage in the '20s. She became one of the richest and most notorious figures of the bordellos, with a reputation for high standards and zero tolerance for nonsense. While her house played host to some of the first stripteases, as well as simulated sex shows, golden showers and all manner of decadent fantasies, she ran her business with class and discretion, maintained a legitimate front as a boarding house and enjoyed political protection for most of her five-decade reign.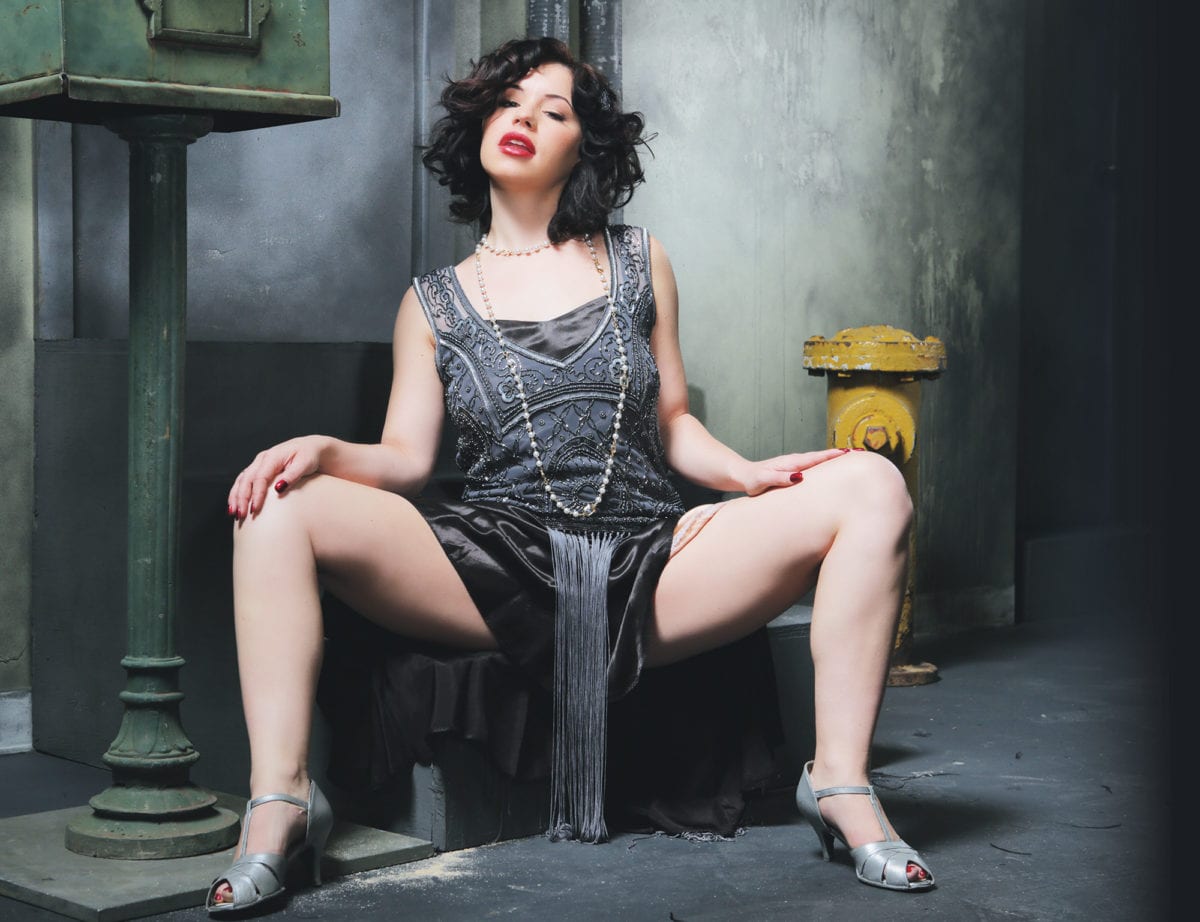 Her most famous residence was that of 1026 Conti Street, just on the edge of the French Quarter. The former home of John Ernest Joseph (E.J.) Bellocq, the famed photographer of the district's prostitutes in the early 1900s, the house operated under Norma as an exclusive and highly desirable gentleman's club, entertaining the N'awlins elite, including judges, police officials and politicians, as well as celebrities such as bandleader, actor and comedian Phil Harris. The voice of Disney's Baloo the Bear and Little John had a long and passionate relationship with Wallace, one which developed into a lifelong friendship. John Wayne enthusiastically accompanied a party of revelers one night, but did not, by all accounts, participate in any sexual activity on the premises.