Udo Dirkschneider—the man, the myth, the legend—has returned with his namesake band U.D.O and a brand-new double-live record, Live in Bulgaria 2020: Pandemic Survival Show.
Many people remember Udo Dirkschneider as the original lead singer in the classic German metal band Accept, which achieved widespread prominence with the iconic 1984 hit "Balls to the Wall." But he has been rocking virtually nonstop in the decades since that high-decibel chestnut first rattled the world's eardrums. Dirkschneider left Accept in 1986 and formed U.D.O., a new hard-rocking collective, a year later. U.D.O.'s debut album Animal House remains in many critics' Top 10 Metal Albums of All Time lists (including mine).
In 1992, Udo the man placed U.D.O. the band on hold while he reunited with Accept. That pairing would not last long. In 1996, Udo brought U.D.O. back to life, and the band has been rolling on since. A few personnel changes happened over the decades, including the addition of Dirkschneider's son Sven on drums in 2015, but after that, nothing could stop the rock!
Then COVID-19 canceled the entire U.D.O. 2020 tour—except for one glorious show in Bulgaria. That classic-rock spectacle was thankfully captured for the new group's new double-live release, Live in Bulgaria 2020: Pandemic Survival Show, which features a full drum solo, a bass solo and U.D.O. ripping through a career-spanning set of tunes, including the Accept classics "Fast as Shark," "Balls to the Wall" and "Midnight Mover."
We caught up with Udo to discuss rock in quarantine, how the new album happened and if he will ever play Accept songs live again.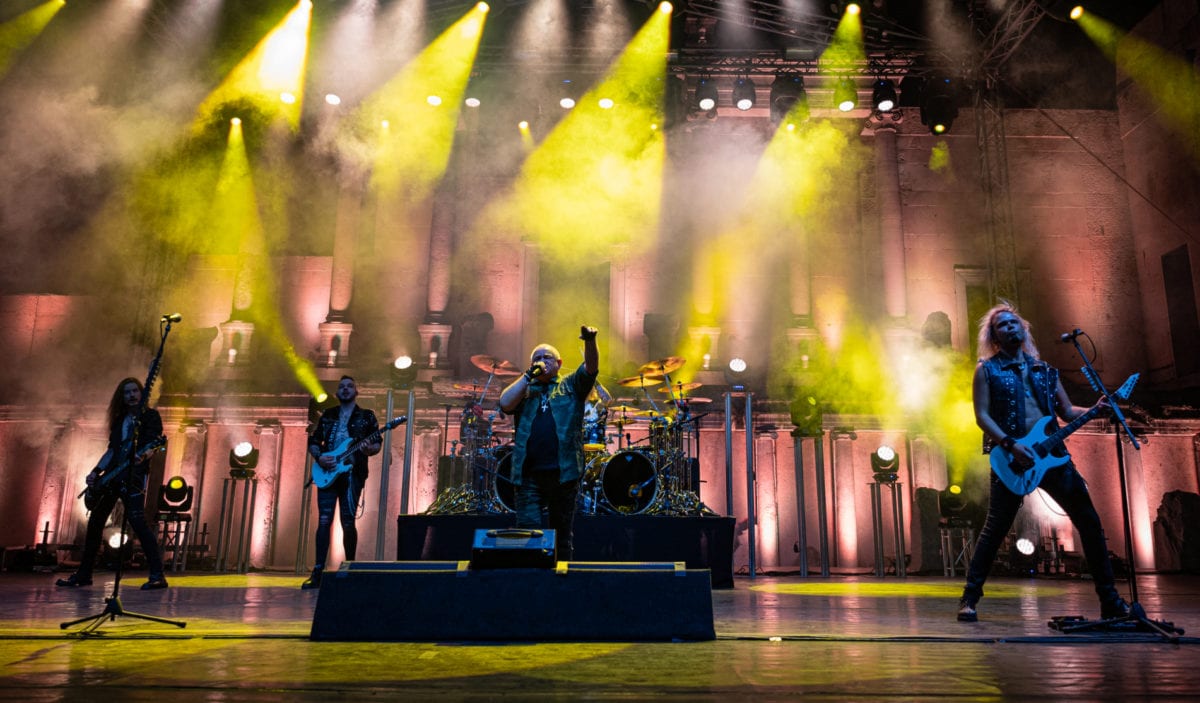 HUSTLERMagazine.com: Where are you living these days?
Udo Dirkschneider: I live on the island of Ibiza in Spain. I've lived here for 12 years now. It's nice weather.