Like porn? Like laughing? Like learning new things? Then you'll love this smart, funny, sexy podcast that goes hard and deep into all things XXX.
Two Girls, One Mic. The title  of this podcast alone is intriguing, but the concept also delivers on fun. Host and producer Alice Vaughn and a revolving cast of co-hosts analyze adult entertainment—or, as the podcast's official website states, they "discuss the holes and the plot holes of your favorite porn."
Vaughn and her former co-host Yvette d'Entremont have backgrounds in science, and they used their skillset to debunk misinformation surrounding the adult industry and sex. Now comedians such as Kate Kennedy, Missy Martinez (both of whom are favorites of this site) and Natalia Reagan co-host with Vaughn, and the hosts are joined by guests ranging from comedians to porn stars, from scientists to authors.
Recently, HUSTLERMagazine.com chatted with Vaughn, a self-described "porn enthusiast" based in New York City, about why she created the podcast, what she's learned from it and more.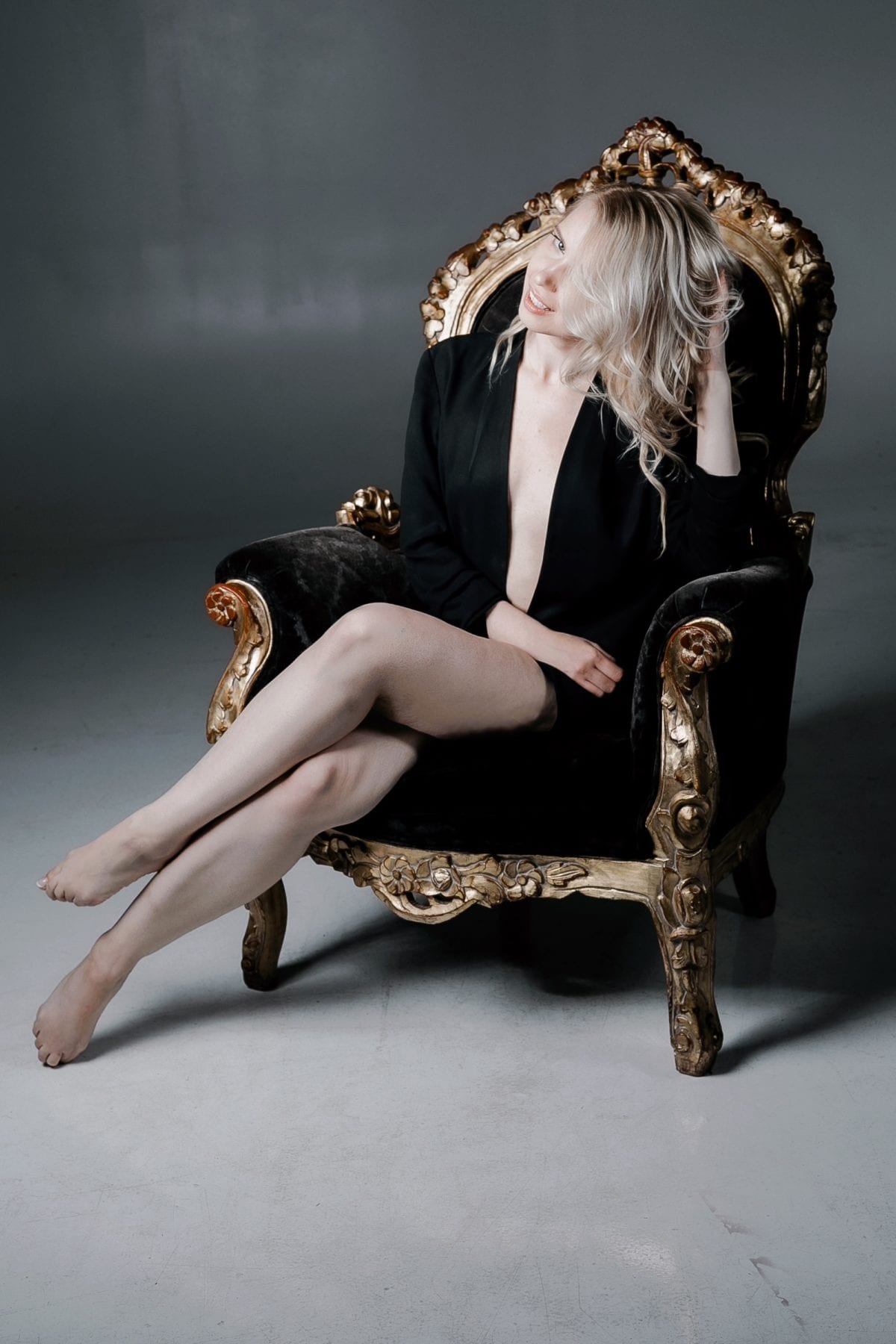 HUSTLERMagazine.com: What inspired you to create Two Girls One Mic?

Alice Vaughn: My former co-host had a bit where she discussed how Neil deGrasse Tyson picks out the bad science in sci-fi, and we quickly realized we were doing the same with porn. There's something to be said when you care less about watching someone getting plowed in the shower, and instead focus on the well-lit grout work.

Over time, the show has evolved into providing information on an array of subjects in sex, sex-adjacent, or the adult industry in an easy-to-consume format to our listeners. We ask all the questions you're scared to ask or hadn't considered, and the easiest way to do that is through comedy. The show has two formats, interview and movie review, so there's something for everyone.

What is one of the most interesting or surprising things you have learned from doing the podcast?

Well for one, a masturbation coach definitely doesn't yell encouraging phrases or hurl Gatorade while you're vigorously jerking off.