This Halloween, sacrifice your eternal soul to the sirens of scary movies.
Like the thick plumes of blood that spurt from a freshly decapitated torso, the new golden age of horror shows no signs of letting up any time soon. Years from now people will look back on this milestone moment in cinematic terror and acknowledge two stone-cold facts:
Did we really need ten Saw movies? And…
Final Girls flipped the script, taking the genre to hellish new heights.
For too long, women in horror have struggled for visibility, and not nearly enough has been said about how horror wouldn't be what it is today without them. From special effects to Scream Queens and everything in between, their long legacy is a gift we don't deserve.
In our last unholy outing we explored the sticky, fluid-filled intersection of adult entertainment and horror ("Chills 'n' Thrills: The Unholy Union of Porn and Horror," May 2022). Now, in this viscera-shredding feature, HUSTLER buries the ax of adulation into the skulls of four extremely talented females whose passion for all things utterly depraved is reshaping the way we appreciate and experience horror.
Introducing the Sirens of Scary, hidden no more.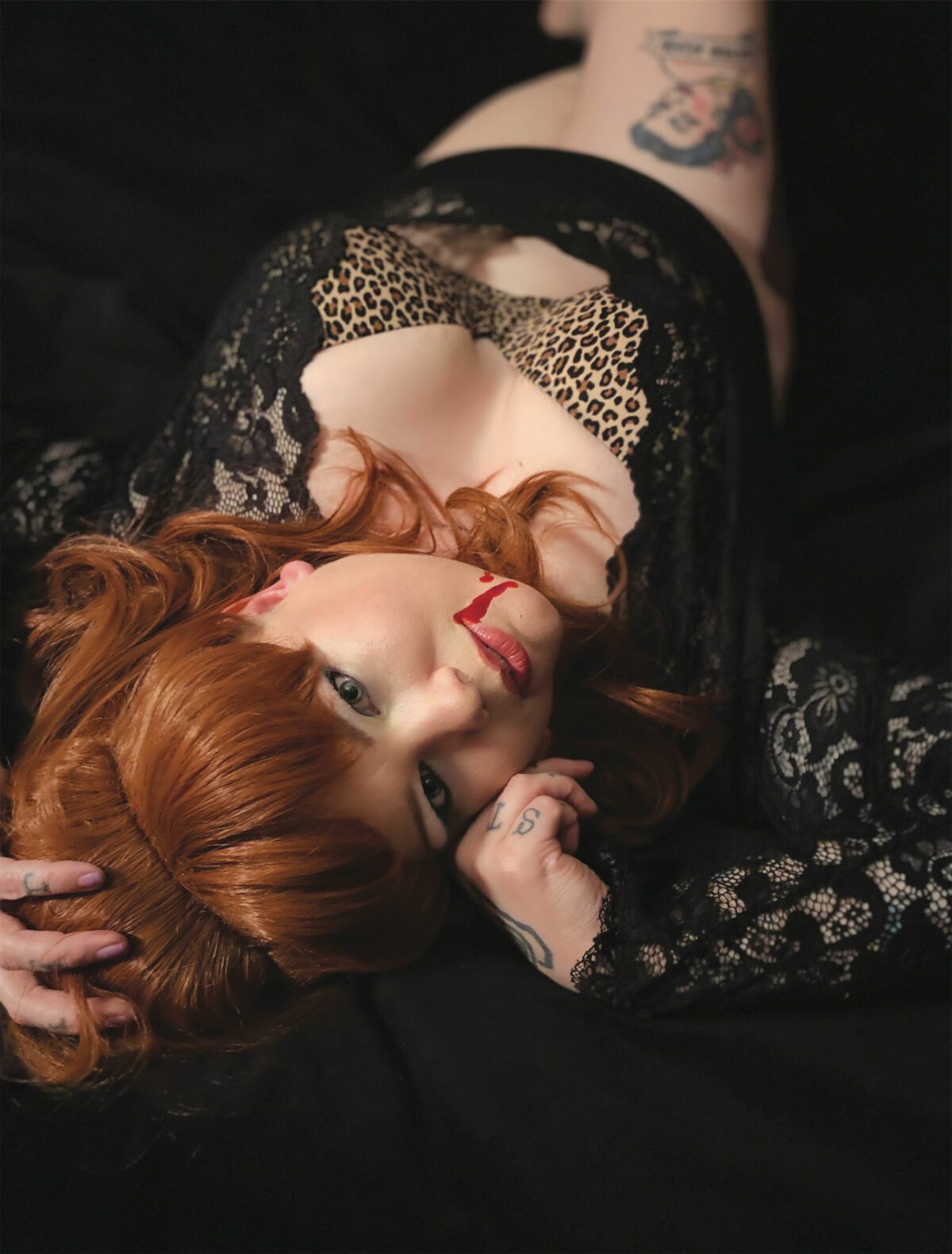 Jessie Seitz
Monster's Ball
You know you've come a long way as a filmmaker when you're L.A.- bound for Monsterpalooza, a veritable who's who of people working in special effects (makeup and prop building). Jessie Seitz was there in June to promote her upcoming documentary, Monster Girls, the first-ever film to explore the long and seldom-heard history of women in SFX. Seitz knows all too well the frustration of fighting to be seen in a male-dominated field, but it would take more than institutionalized misogyny to stop this misfit from making her blood-curdling dreams come true.
HUSTLER: How did you develop your incredible SFX skills?