The pioneering female rocker and Happy Days alum is back with a new album, the brilliantly bluesy The Devil in Me.
For men of a certain age, the name Suzi Quatro stirs up a lot of feelings and emotions.  She was the first internationally known rock 'n' roll chick of the 1970s, releasing several brilliant records and even scoring a Top 5 hit by duetting with Chris Norman on the pop single "Stumblin' In." 
She was also the first female rocker to break through to the mainstream on TV. Quatro starred in seven episodes of the sitcom Happy Days as Leather Tuscadero, the badass babe who once dated The Fonz. Clad in a leather jumpsuit, Suzi/Leather made us all stand at attention and take notice. If you love Joan Jett and Pat Benatar, you should realize Quatro paved the way for those two and every female rocker that followed.
In 2019, Quatro put out the critically acclaimed album No Control as well her first-ever documentary film, Suzi Q. She started 2020 with a series of European shows and even made it to the U.S. to accept a She Rocks award at the NAMM convention. That was in January 2020. Soon after that, the pandemic kicked in and locked down Suzi in her home. But while other people wasted their time in quarantine baking bread and watching Tiger King, Quatro did something spectacular. With help from someone in her pod—her son Richard Tuckey—she recorded a huge-sounding, brilliantly bluesy album The Devil in Me. We caught up with Suzi over Zoom to discuss, among other things, her COVID recovery, the new album and that infamous leather jumpsuit.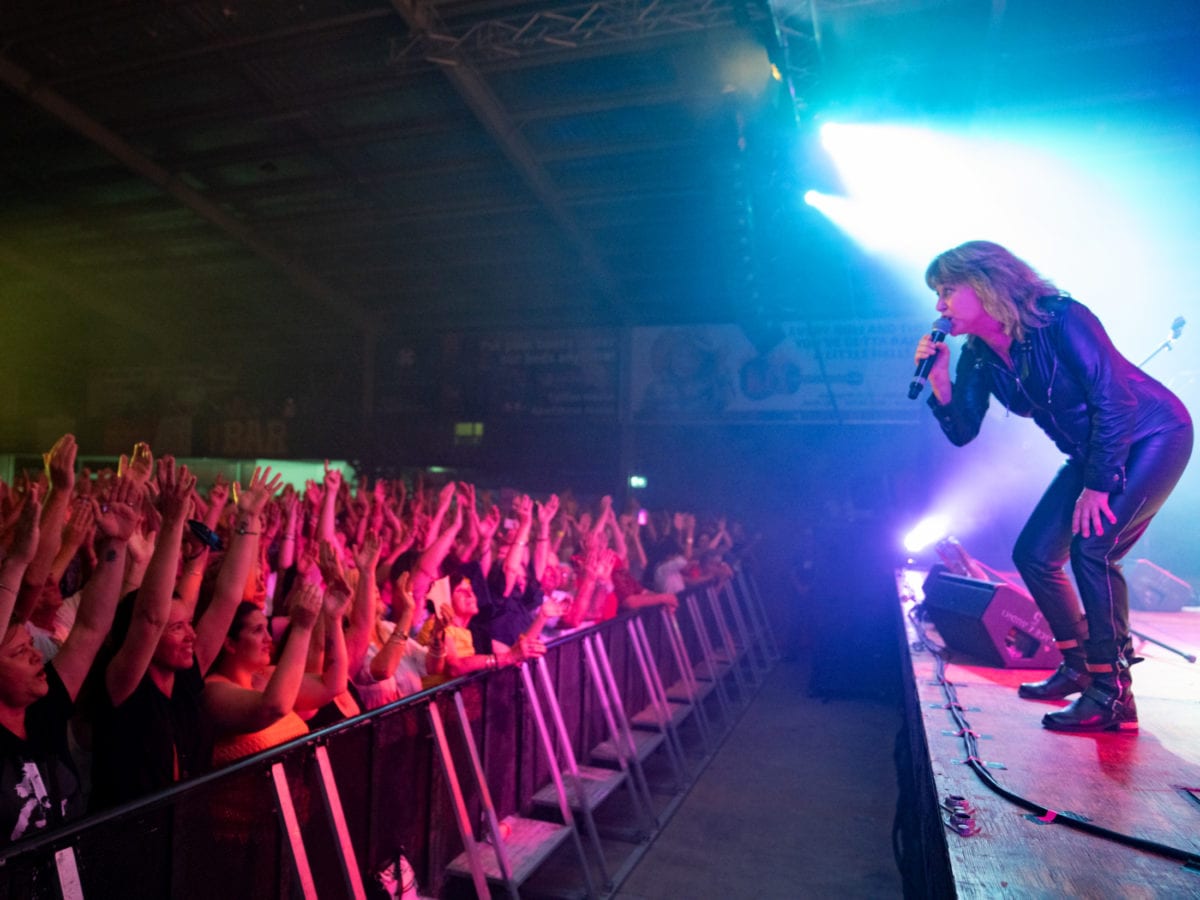 HUSTLERMagazine.com: I heard you had Covid. How are you feeling?
Suzi Quatro: I had it in November. I had five bad days, followed by four medium days. Since then, I've had my first injection. I get the second one next month. I'm fine. I was lucky I didn't get it too bad.
Before quarantine, you were having one hell of a resurgence.