The former lead singer of The Runaways is back with a ripping new album, The Motivator—and yes, she still rocks a chainsaw like no other.
At 60 years old, an age where most musicians are planning their retirement tours, Cherie Currie rocks on! The former lead singer of the all-girl group The Runaways has teamed up with another powerful female force, Brie Darling (who knows a little something about the fierceness of female-driven rock, having been in the all-women 1970s rock band Fanny). The result is an amazing new album, The Motivator, and a packed club tour, which just wrapped up in December.
If that weren't enough, Currie still pursues her other passion: chainsaw carving. Yup, the kick-ass chick handles a snarling electric chainsaw around a chunk of wood with the same expertise she works a microphone on stage.
Pretty impressive for a person who by all accounts shouldn't have made it to her sixth decade of life. After all, Currie has been through (and survived) it all. Fame, drug addiction, rape, career death and redemption. Her memoir Neon Angel is as much a cautionary tale as it is a guide to surviving rock 'n' roll. The one thing that has never changed is Currie's unflinching commitment to not just being alive, but to thriving.
We caught up with the still stunning Currie in Los Angeles recently to discuss sex at 60, idolizing Suzi Quatro and why she has a healthy fear of everything. Except maybe chainsaws.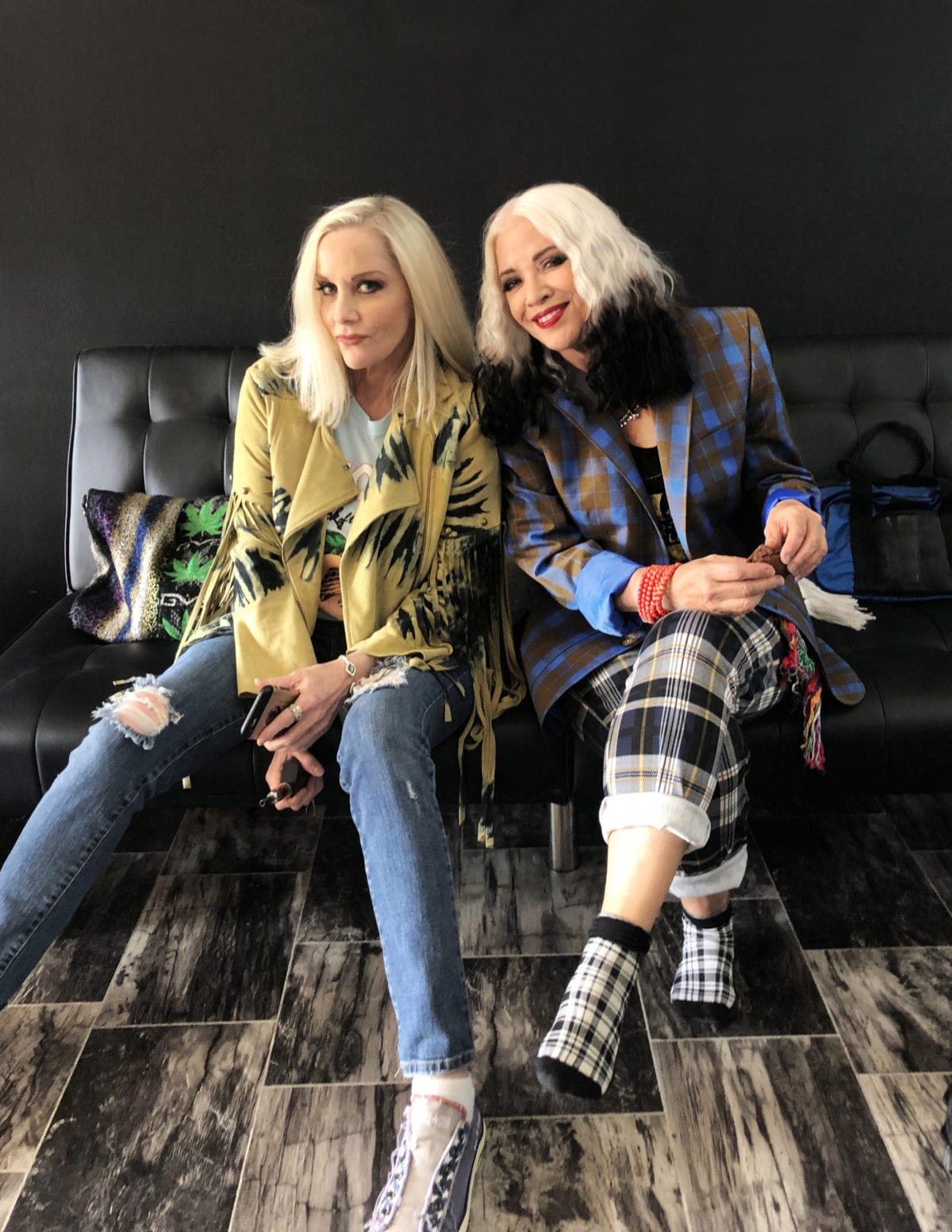 HUSTLERMagazine.com: Sex appeal was such an important part of the start of your career with The Runaways. Is it as important now?
Cherie Currie: To me? At 60? No! I hate to say it because I haven't even dated in years. Years and years! I don't think about that, to be honest. I like to come across as just who I am. I don't think in terms of women or men. I'm just me. I don't try to be anything that I'm not. When I'm with my chainsaw, covered in gasoline and oil all day, you just really don't think much about sex. It's nice to look good no matter what. I want the fans to be happy. But will I ever wear a corset again? Absolutely not.