Show-business productions like Sex/Life have created renewed interest in acrobatic sex positions, but be careful—screwing while upright can lead to a literal pain in the ass.
To truly enjoy having sex standing up, you presumably have to be a cross between a circus performer and a sociopath. Nevertheless, ever since Netflix dropped its series Sex/Life—a show that depicts dirty deeds being done by beautiful people with perfect bodies in a variety of perfectly executed, athletic positions—there has been a renewed interest in the vertical polka. Fans of the show are probably out there right now trying these sensual acrobatics to enhance their no-pants tickle time.
But if there is one thing the average, run-of-the-mill fornicator will inevitably learn through this jungle-gym fuckery, it's that screwing upright pretty much sucks ass. It's hard, back-busting work most of the time, and it's more likely to put a person in traction than give them anything resembling pleasure.
Even if a guy is in shape, holding a girl up while thrusting isn't as simple as Hollywood portrays it. For starters, gravity is a bitch! She's dropping toward the floor, he's fighting to keep her from falling, and the dastardly Cramp Fairy is hanging out nearby, ready to viciously attack his calf muscles before they finish. Anyone who has ever canoodled in a bathroom stall can attest that the act just isn't as effortless as it seems. Amy Baldwin, sex educator, sex and relationship coach and co-host of the Shameless Sex Podcast, tells HUSTLERmagazine.com, "Standing sex has been glorified in movies and porn as a hot 'eye candy' position that doesn't work for a lot of people." Baldwin adds that height differences, strength (or a lack thereof), position of genitals, etc., are all real considerations that Hollywood isn't talking about when it depicts a standing fuck.
"If there is a significant height difference between partners, it might affect their compatibility in a standing position," Baldwin elaborates. "If the taller partner is strong, they may be able to hold their shorter partner up and support their weight. However, it's important to note that if you're so focused on maintaining your strength to hold the position, it can really distract from your ability to be present for pleasure. Ideally, you want to be free to experience pleasure without exhausting your strength."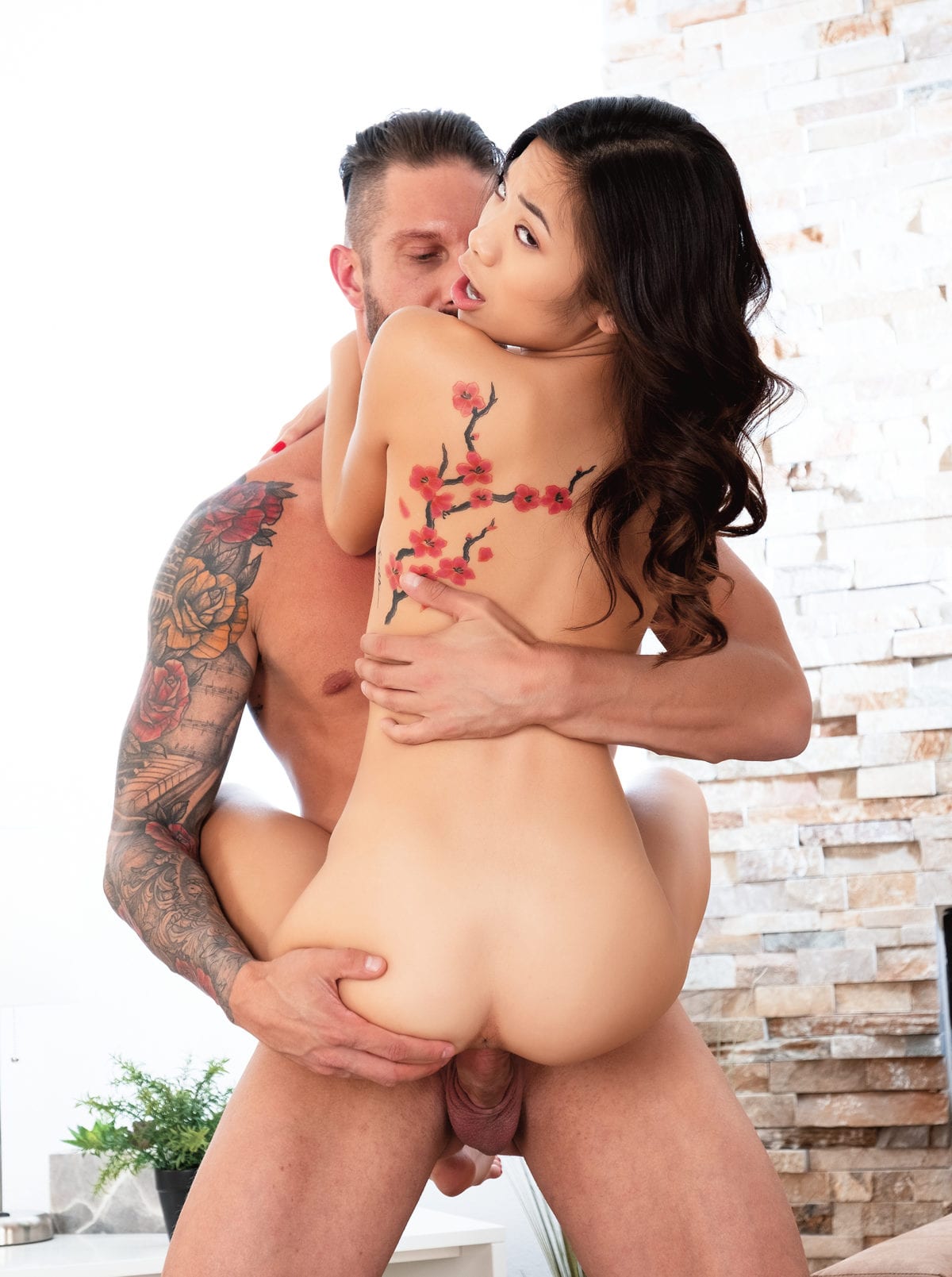 However, despite the logistical issues, a starry-eyed America remains convinced that they should try out some upright porking.