Meet the size queens of the adult industry, models who are celebrated for their height, whether that be 4-8 Or 6-6. HUSTLER paired small performers with tall performers for interviews to discover the long and the short of their XXX careers.
We want everything. Tattoos. No tattoos. Big butts. Augmented breasts. Long hair. Short hair. No hair. Young. Mature. Girl next door. She-demon from hell. And like some sort of Giving Tree of sexual gratification, porn delivers it unto us. Blessed are we, adult entertainment's undeserving stroke monkeys.
In a medium of extremes, height can be a huge advantage. For those who choose to lean into their size, success is achieved through a combination of self-confidence, perspective and opportunity. To us, they're goddesses, each and every one. And what better way to better know them than in conversation— not with HUSTLER, but with each other! Batting for the glamazons: Australian kinkster Sarah Button (6-2), fetish fave Rocky Emerson (6-3) and the longest stems in all of New Orleans, Blondi (6-6). And coming in hot at under five feet: Madi "the bigger, the better" Collins (4-9), vixen kitten Haley Spades (4-8) and skilled grappler Kaiia Eve (4-11).
MADI GOES LARGE!
Just a small-town girl, living in an XXX world. And if that Journey reference is too obscure, we'll cut right to the chase: Pintsize penis destroyer Madi Collins (4-9) is what the French call "un vrai pétard": A real firecracker—a pocket rocket, if you will—who lights up our lives with scorching hot sex scenes that showcase her massive talent. Speaking of massive talent, we paired her with 6-2 Australian kinkster Sarah Button, a BDSM-loving stunner and kindred spirit.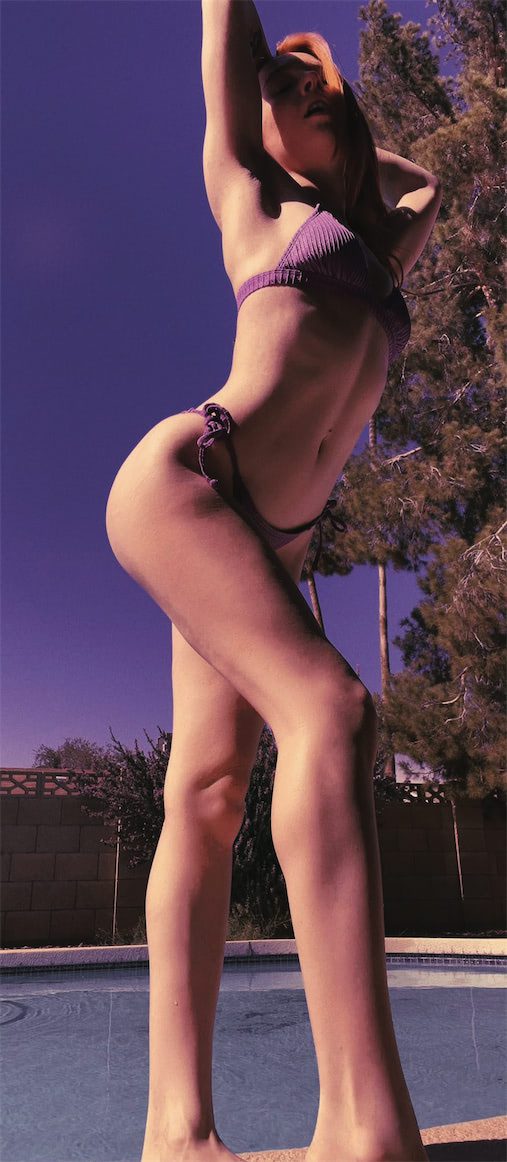 SARAH BUTTON: How's the weather down there? Seriously though, how do you deal with people who make comments about your size? Does it bother you?
MADI COLLINS: When I was younger, I definitely had more of a reaction to the height jokes. Now I kinda enjoy them because I can use one on the off chance I meet somebody smaller than me—haha. I think, after you've been picked up without warning so many times, you learn to appreciate the jokes more.
Yikes! Still, being a petite performer seems to really be working for you!