With his new documentary You Don't Nomi, filmmaker Jeffrey McHale dissects the enduring appeal of a box office bomb turned cult classic.
For a brief period in the early 1990s, it looked as if America was finally ready to embrace sex on the cinema screen, much in the same manner as Europeans had done for years.
Big-budget erotic thrillers were en vogue, with titles such as Basic Instinct (1992) and Sliver (1993) tearing up the box office with their sizzling combinations of Hitchcockian suspense and startling sexual scenes.
Both of the aforementioned movies were scripted by Joe Eszterhas, a gruff, burly screenwriter with a penchant for the perverted. Basic Instinct was helmed by Dutch director Paul Verhoeven, who had scored big with the ultraviolent, sci-fi satire of RoboCop in 1987 and Total Recall in 1990.
Despite a tense working relationship, the desire to repeat a winning formula was too much of an allure to deter Verhoeven and Eszterhas from collaborating again. Taking a young starlet direct from children's television, Saved by the Bell's Elizabeth Berkley, they assembled an all-star cast including Twin Peaks' Kyle MacLachlan, Die Hard's Robert Davi and the ravishing Gina Gershon for their next project; Showgirls.
With a $40 million budget and carte blanche to make it as daring as possible, this was set to be the hottest ticket in town. A sizzling and dramatic tale reminiscent of 1950s All About Eve, Showgirls would see Berkley play Nomi Malone, a determined and ambitious woman with dreams of becoming a high-end showgirl in Las Vegas. The nudity and sensuality were promised on a scale that had never been attempted before.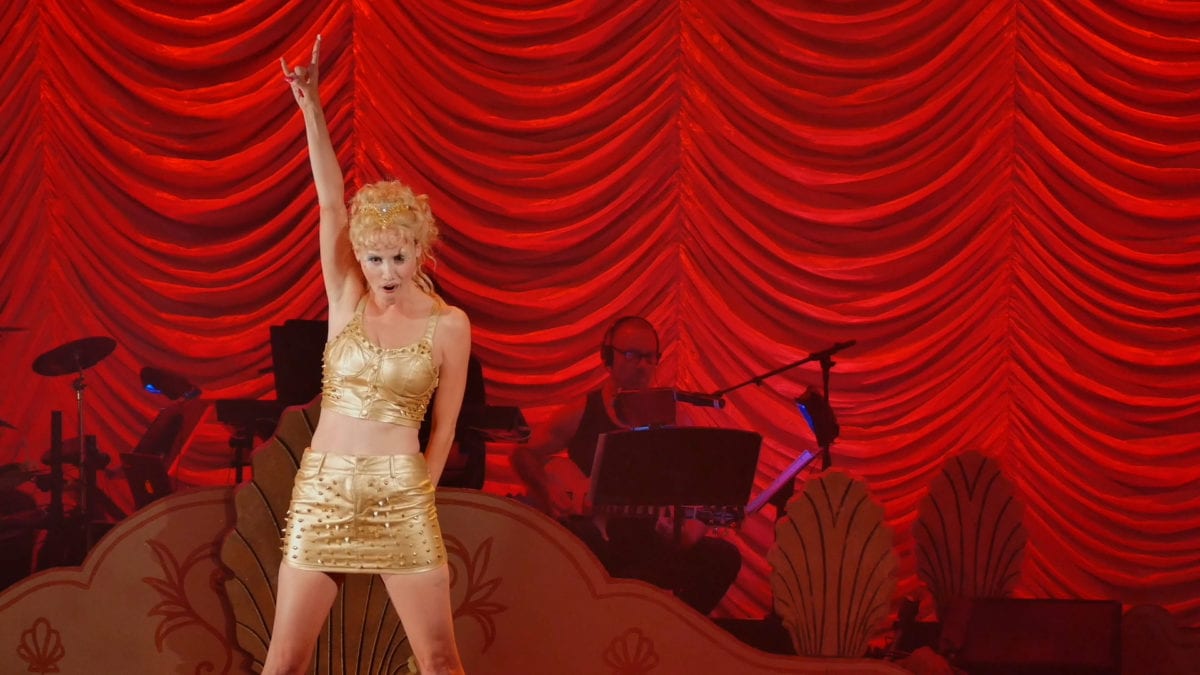 All of the elements were in place. A writer/director team who had been delivering box office gold for years. A young starlet willing to bare all to make the big time, and a supporting cast of Hollywood's greatest character actors. This was set to be the biggest, sexiest cinematic event of the '90s.